Hector Ortiz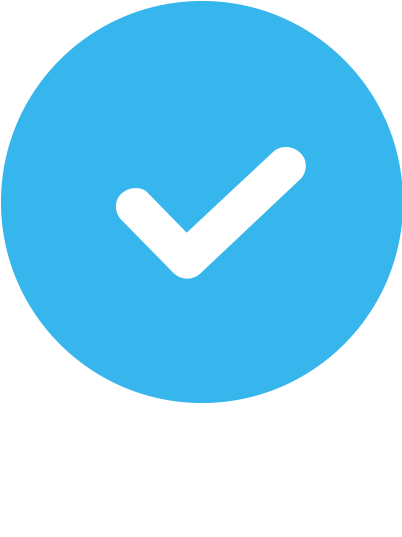 Verified
17 Reviews
Outdoor & In-Home
Gym
About Hector
I can also train you at Iron House Gym in Franklin Lakes, NJ.
Hey everyone, my name is Hector. Since the age of 13 I have been working out. I remember the first day I decided to work out with my uncle. Once I was done, I knew that I had developed a love for the fitness industry from day one. As I got older I pursued different career avenues and was never happy. When I joined the fitness industry as an employee over a decade ago, I discovered something that I loved as much as working out and eating right, it was helping other individuals achieve their fitness and health goals. After the experience that I have gained in the field I decided to start my own business.
My goal is to not only help people live a healthy life, but also help them understand that fitness is not a phase, it's a lifestyle! From the very first day, I will make sure that the exercises are done correctly so that there aren't any bad habits that are formed. My job is to help you get in the best shape while having fun. I also like to educate on why the exercise is being done, something that I learned while working as an exercise specialist for a physical therapy office where I worked with people from age 6 to 90. Lets take your fitness journey together!
My favorite client story
A client of mine had twins. After she was cleared to begin a workout program, she decided to sign up with me after our consultation. Within a few weeks, she was already noticing results. Other than the scale, I took her body fat percentage every 3-4 weeks. After a couple of months, she was so excited to see that her body fat% was within the healthy range. To this day she still continues to train with me and is living a healthy lifestyle.
My favorite exercise
Turkish Getup
My favorite quote
The body achieves what the mind believes.
My training philosophy
Do it for you. Do it because you want to live a longer healthy life with friends and family.
My training experience
13+ years of experience. YMCA, High-end big box gyms, and rehab centers. I also have experience working with children as well.
Areas of Expertise
Strength Training

Weight Loss

Flexibility and Mobility

Boxing

Posture

Sports Performance Training

Corrective Exercise
NCCA Accredited Certifications
ISSA Certified Personal Trainer
Additional Certifications
ISSA Fitness Nutrition Specialist
Education
Associates in Applied Science
Who I Especially Like Working With
Actors, Post-rehab, Youth
Training Areas Served
In-home or Outdoor Training
545 Commerce St
Franklin Lakes, NJ 07417
Session Surcharge: $20
No Gym Membership Needed!
Hector is a very talented, professional and educated personal trainer. He is gifted in anatomy and physiology and will explain why certain exercises are being done. I've trained with him for over 5 years and will continue to train with him.
I started training with Hector so that I could maintain my current weight but also to gain more strength, balance and work on my range of motion. I had a frozen shoulder when I first started with him. After a couple of weeks, the range of motion and pain in my shoulder has gotten better. We're also working on some hip tightness and trying to strengthen that as well. He's very professional and pays attention to detail.
Hector is a wonderful trainer. He is knowledgeable, creative, and engaging. I enjoy the cardio and stress relief of boxing with him a few rounds every session. I highly recommend Hector as a trainer!
Hector is an AWESOME trainer! He looks at you and what your goals are and helps design a workout to best fit you! I don't ever feel intimidated! When I am not doing something right he is quick to correct my form so that I am doing everything correctly!
Hector is amazing! Workouts are a blast. Not to be missed.
I needed to improve my posture and balance and build core strength. I started training with Hector last month and I am so glad I did. Hector is very knowledgeable and experienced. He pays attention and makes sure I am doing each exercise correctly, in proper form.He is also very patient with newbies like me. I will continue to train with Hector for quite some time. He is a pleasure to work with.
Hector is a highly knowledgeable and professional trainer. He will help you achieve your fitness goals and move towards a stronger body in a safe and effective manner. His focus on core strengthening and proper technique is highly beneficial for athletics or just overall quality of life.
Hector is such a great personal trainer! I have a medical condition that required me to have surgery. Prior to surgery, I use to work out a lot, after I was so nervous but he took the time to really hear my concerns, make sure I was pushed but not where it was unsafe for my condition, and still helped me regain my strength. He has so much passion and drive for his clients and is so respectful, professional, and personable. He is also very knowledgeable in what he does. Thank you, Hector, for pushing me to limits I never thought I could get to!
I've been training with Hector for a while now, and believe he is one of the most experienced & committed trainers around. Hector is focused on helping me achieve my goals and makes every session challenging (and somehow fun). My fitness has increased noticeably and I've seen improvements in my ability to complete more sit ups / core exercises, lift progressively heavier weights & generally push myself harder throughout each session. I actually look forward to my workouts because he is extremely knowledgeable and has a true passion for helping others achieve their goals. I couldn't be happier having him as my trainer and always look forward to our next workout!! If you need a trainer Hector is the guy to choose!
I've been working with Hector for 5 years and all of his workouts are amazing and never get boring. He pays attention to detail and corrects me when I do exercises wrong. I'm glad I found him for a trainer and will continue to work with him.
If you're looking for a trainer to help you get in the best shape and make sure that you're doing the exercises right so you can continue to workout without injury, then Hector is your guy. I like the fact that he does a fitness assessment to find your weaknesses and address those issues while helping you reach your goals. I feel stronger and healthier!
I met Hector when he used to help out at a physical therapy office. At that time, I had a knee replacement and Hector was tasked to put me through exercises that were approved by the physical therapist. The team did such a great job and Hector made sure my form was on point. After physical therapy, I wanted to continue with my progress and also do more exercises that would help me get back to living an active lifestyle, so I chose Hector to continue working with and I'm glad I did. My knee feels great, my balance is great, and I've built up strength to help me get back to living a healthy lifestyle. Thank you Hector!
Hector is great! I inquired before I signed up for sessions and he was quick to respond and was able to answer all my questions. I have a recent injury and he was mindful of it and tried to do exercises that would help me. I would highly recommend him.
Hector is great at motivating and pushing you to succeed. He is extremely hard working and dedicated to his work and clients. He is knowledgeable and understands the science of weight loss, building muscle, etc. As a trainer, he is motivating and pushes you to your limits and helps you to meet your end goals. I could not recommend Hector enough.
Hector is a great trainer. Always on time, good with technique, and knows various exercises with or without much equipment. I would definitely recommend him for anybody looking for a personal trainer.
If you are looking to tone your body, learn new techniques and lose some weight; I cannot recommend anyone else other than Hector. Having one on one sessions Is exactly how I wanted to be trained properly. Hector uses a combination of different techniques and methods beyond traditional working out. I truly believe this is the only way to workout in today's hectic world. In only one month I have seen dramatic results and can not wait to see how I feel and look after a few months. Hector adjusts the workout to you and your body capabilities; don't get me wrong you push limits but he sees when and what your able to handle each session. in case your schedule doesn't permit one on one sessions; He offers digital training classes so you can do your exercises remotely. Don't wait, start today and get yourself to the new you.
Hector is a wonderful trainer! I would highly recommend his expertise to ANYONE! He is simply the most professional and knowledgeable person I have met in his field. He takes the time to ask his client what THEIR goals and focuses are, as well as expanding on them. No matter what a client's starting fitness level is, I am strongly confident that Hector is the perfect trainer to help achieve their fitness goals. Hector has helped me so much on my fitness journey so far and gets me excited to put in the work. Most importantly, I can feel that he cares deeply for ALL his clients and loves to see them succeed!
Are you a trainer?
Get new clients. Change lives.