JoAnn Gerbasio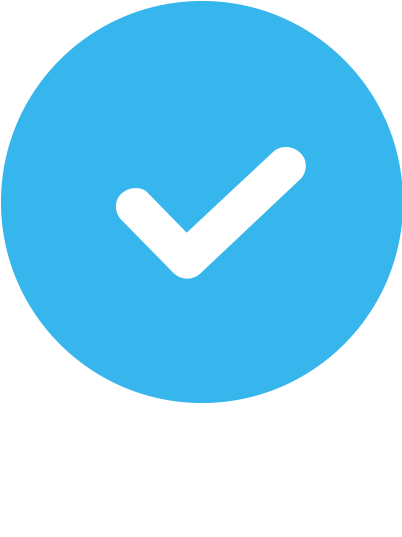 Verified
3 Reviews
About JoAnn
***HI ALL! These are some crazy times, who would have ever expected our whole way of life and daily routines was about to completely be turned upside down?? With that said, many of us still are looking to stay healthy and active, which is very important when dealing with this epidemic. I want to help out as much as possible. I am running a special on HALF OFF ALL VIRTUAL TRAINING FOR THE SUMMER!! (Price already listed) I will provide your workouts with any equipment that you have, or just body weight exercises!***
***Message me if your interested in one on one training outdoors (parks, backyard, etc). In person sessions are at usual rate of $80 per hour.
****CHECK ME OUT AT GERBASIOFITNESS****
I specialize in Women's Weight Loss, Pre/Post Rehabilitation, Pre/Postnatal care, Strength Training, HIIT, TRX training and Nutrition counseling. I am also a licensed Physical Therapist Assistant which is where I stand out from the rest. I am also skilled in corrective exercise and injury recovery. I have trained all age types from kids to geriatrics, all with different needs and skills. My training is tailored to fit your goals, whether we place more emphazis on strengthening, cardio, balance or flexibility exercises. Each session is fun and fresh, never duplicated! I will start you with the fundamentals of basic exercises, making sure we have a stable foundation and proper movements to avoid injury. I don't believe working you until you puke, but rather gradually progress yoou while still making you sweat! I feel that communication with me is crucial, whether if you're feeling tired, pain, nauseous, etc.
If looking for an in-home trainer, don't stress if you don't have the equipment. I am fully equipped to bring the gym to you! I can to provide a TRX, boxing equipment, dummbells/kettlebells, yoga mat, BOSU, medicine/slam balls, resistance bands and battle ropes! Looking to workout outdoors? No problem! We can find a park, track, or backyard to swtich things up during days of nicer weather.
A great personal trainer must have the ability to analyze each client's individual situation and harmonize their training to match their lifestyle and goals. Each session must be unique and challenging in order for a client to achieve their ultimate fitness goal. Consistency is key! Let me help you achieve your goals on your fitness journey!
My favorite client story
I had a client who was only 27, but overweight, pre-diabetic, taking heart medication, and had an inability to get pregnant. She desperately wanted to change her lifestyle and become healthier. She was extremely out of shape, with poor strength and endurance. It took hard work and dedication, but following the plan I gave to her, she saw amazing results. Within a few months, she dropped 15 pounds and her strength and endurance increased significantly. She started to really notice the positive effects when she went to her MD and was told she could stop taking her heart medication (beta blockers) which was a HUGE milestone for her. But the biggest moment was yet to come... Because of her weight loss, she became pregnant with her first child, after years of trying! I continued to train with her during pregnancy and even after she gave birth. It was truly a miracle and one of the best progress stories I have witnessed! I was blessed to be a part of that journey.
My favorite exercise
Boxing! It is the ultimate stress reliever while putting in an awesome cardio workout. Also great on strengthening those arms and core!
My favorite quote
"When you want to give up, just think of the people who would love to see you fail. Don't give them that pleasure."
"Earned, not given."
My training philosophy
A great personal trainer must have the ability to analyze each client's individual situation and harmonize their training to match their lifestyle and goals. Each session must be unique and challenging in order for a client to achieve their ultimate fitness goal.
My training experience
I have been training in multiple settings including gyms, in-home, outdoor, hospitals, and doctor offices. My credentials are listed above, and also insured through HSPO. I work as a licensed PTA in an orthopedic outpatient environment, involving pre-operative and post surgical orthopedic cases, acute and chronic pain, arthritis, injuries, cancer, and vestibular rehabilitation. I have worked with a variety of clients and patients of all ages, ranging from wheelchair bound to athletes.
Areas of Expertise
Strength Training

Weight Loss

Core and Balance

Nutrition

Flexibility and Mobility

Muscular Definition

Posture

TRX

Functional Training

Myofascial Release

Corrective Exercise

Kettlebells
NCCA Accredited Certifications
ACSM Certified Personal Trainer
NSCA Certified Strength and Conditioning Specialist
Additional Certifications
Licensed Physical Therapist Assistant, FMS Level 1, CPR/AED/First Aid, NASM Corrective Exercise Specialist, NESTA Fitness & Nutrition Coach, TRX Certified Suspension Trainer
Education
BS in Exercise Science, AS in Applied Science
Who I Especially Like Working With
Beginners, Cancer Survivors, Overweight/ Obese, Peri/Post-menopausal, Post-rehab, Pre/post-natal, Rehab, Runners, Women, Youth
Medical Conditions Experience
Alzheimer's, Anxiety, Arthritis, Autoimmune Diseases, Back Pain/Issues, Bone/Joint Injury, Breast Cancer, Cancer, Cardiac Rehab, Cerebral Palsy, Depression, Diastasis Recti, Downs Syndrome, Emphysema, Fibromyalgia, Headaches/Migraines, Hearing Impaired (Deaf), Hip Pain/Issues, HIV/AIDS, Infertility, Joint Pain, Knee Pain/Issues, Limited Mobility, Lower Body Pain/Issues, Multiple Sclerosis, Neck Pain, Neuropathy, Obesity, Osteoporosis, Parkinson's Disease, Piriformis Syndrome, Plantar fasciitis, Postural Issues, Pregnancy, Rotator Cuff Issues, Sciatica, Scoliosis, Shoulder Issues, Sleep Apnea, Stress, Stroke, TMJ, Visually Impaired (Blind)
Training Areas Served
In-home, Outdoor or Virtual Training
JoAnn loves to keep her sessions fun yet can really kick your butt! After having two kids, she helped me lose the weight to even less than I had before having kids! I've never felt so confident and loving my new body!
Joann has been training me for the last two years, starting shortly after the birth of my second child.  At that time, I had never felt more weak and out of shape in my life.  Knowing that I would never get to a gym with two small children, her in-home training option was perfect.  The workouts were very challenging for me, and still are!  But what has changed is how I look and feel.  I am back to my pre-baby weight, but am not done.  We continue to set goals so that I can get more and more toned.  I have never been in such great cardio shape and have a ton of energy.  Joann has a "no excuses" mentality that motivates.  She also walks the walk...you can tell from looking at her that she eats right and trains hard herself.  She has no shortage of food tips and tricks, and her workouts are always fresh.  She has definitely had a positive impact in my life and I still look forward to each workout.  Thanks, Joann!!
I have been working out with JoAnn for a year and I can see the change in myself with improved strength and toning. Workout sessions with her are challenging that she changes the exercises frequently to break the routine. JoAnn is a good motivator and very comfortable to work with. I look forward to continue working out with her!