Skye Mcdonald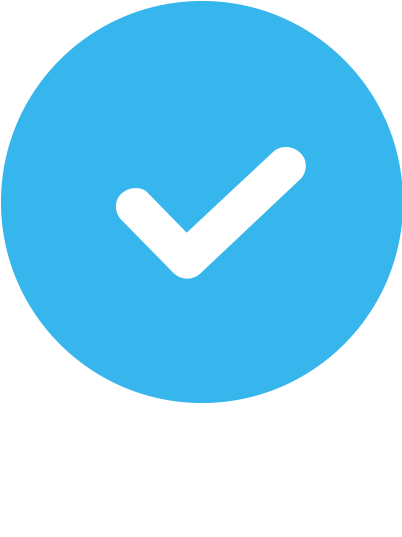 Verified
12 Reviews
Virtual Training Only
COVID-19 Vaccinated
About Skye
I'm on a lifelong journey of fitness & positive body image. I love helping clients turn goals into measurable stepping stones to a healthy lifestyle.
We start here: You. Are. Awesome!
Now, where do you want to go next?
My favorite client story
When my client said, "I know I'm only starting with walking, but for the first time ever I'm proud of myself for what I'm doing. Even when it's tough, I'm not quitting this time!"
My favorite exercise
An awesome spin class followed by a good kettlebell routine!
My favorite quote
"Life is what happens while you're busy making other plans." - John Lennon
My training philosophy
This isn't about a vacation or a crash course. This is about your life, and so changes need to be small, steady, and realistic!
My training experience
I've been a spin instructor for several years and a certified personal trainer for 1 year. That, combined with almost 20 years of teaching and mentoring allow me to differentiate programs to meet all clients' needs.
Areas of Expertise
Weight Loss

Muscular Definition

Posture

Functional Training

Stress Reduction

Wellness

Strength Training

Flexibility and Mobility

Kettlebells

Cardiovascular Conditioning
NCCA Accredited Certifications
NASM Certified Personal Trainer
Additional Certifications
CPR/AED, SPIN Certified Instructor
Education
Master of Education, Master of Science: Teaching
Who I Especially Like Working With
Beginners, Brides-to-be, Overweight/ Obese, Seniors, Student-athletes, Women, Youth
When Skye introduces a new move to my routine, she patiently demonstrates it and watches carefully as I then attempt it. She also instructs how I could better and checks my form for safety. While this may seem very minute, I am so grateful that she also keeps count when doing reps (because I am usually concentrating on my form or just struggling in a good way). I also love the end of our sessions because there is a life reminder to take with me as I go throughout my day. It is a beautiful reminder to root myself again!
I wasn't sure about training, but Skye assured me that what mattered most is I was willing to try. She took it from there. Every routine was modeled and modified, so I could accomplish the goals we set. Highly recommend!
Skye is such an inspirational trainer! She coached me back from a running injury and gave me amazing new ideas for shaking up my fitness routines. Skye made me feel challenged but able to achieve my goals every step of the way!
I never thought I'd be a runner, but now here I am! As I'm training for my first half marathon, Skye has boosted my overall fitness game. I always default to, well, running, to train for this race, but she helped me build a better form and go farther with a full-body routine. Balance, strength… she's changed how I work out!
Skye totally understands the everyday challenges that can hold someone back. She consistently offers support, advice, and feedback to help me find time and inspiration to meet my goals, even when life gets in the way. Her workouts are flexible to fit into my schedules and her feedback is incredible!
Skye is a fantastic trainer! She is patient, thoughtful and creative. I felt like she considered all my goals and then broke things down into smaller steps for me to complete. It was easy and fun. Exercising for me was always something that I had to rev myself up for because I found I was often too tired to really enjoy it. Skye created a routine for me that I looked forward to. I felt I had exercised but was not exhausted by the end of each session. It was a perfect balance. I highly recommend her to anyone looking to live a better lifestyle.
I worked with Skye as I was training for a half marathon before the Covid. She not only offers super easy to understand instructions for every routine, she also ran with me! During our runs, she coaxed me up hills and supported me when I needed to catch my breath.  She's super in tune with her clients' needs.  It was awesome knowing that someone who teaches fitness is also really about it in her everyday life too. Highly recommend!
I was very unsure about starting a fitness routine. I felt like anything she asked of me would be overwhelming, based on past experiences with trainers. But from the get-go, Skye listened to my concerns and made me feel totally welcome as a client. Her workouts definitely challenge you, but I was delighted to realize that she really had modified it so that I could power though! I felt amazing after her training sessions.
I was really impressed with Skye's planning of a personal exercise routine that hits every muscle group. Each session was clearly outlined with objectives, equipment needed, and a proper warmup, workout, and cool down. As someone who is interested in the whys, I loved how she has a clear philosophy for her routines—the exercises never felt random and I always knew why I was doing each movement. There was a clear focus on transitioning between stability to strength and back to ensure a balanced workout and prevention of injury. Her routines are never static and keep my heart rate up. For my program, she offered training that is done in a HIIT fashion that alternated between periods of activity followed rest and then activity again. This type of training made the workout fly by, especially on ab days! I would definitely recommend talking to Skye about your fitness goals and have her set up a routine and training session for you.
Skye is the best! I hired Skye for the few months leading up to my wedding and she was wonderful to work with. She was encouraging and patient and struck that right balance of challenging workouts that didn't burn me out or have me limping the next day. Over the months I became stronger and my endurance increased - and I also looked forward to our biweekly meetings. Besides being a great coach she was fun to chat with and has become a wonderful friend over the last few months of working together :)
Working with Skye has been a breath of fresh air and an absolute delight! Skye is an amazing trainer who has helped me through various challenges while making working out enjoyable and something I look forward to. She jumps through hoops to make sure my program meets my needs and evolves with me for fitness and nutrition. If you are looking for an amazing trainer and person, look no more, Skye is the person you have been looking for!
As someone who has not done any formal exercising since I was much younger, the thought of starting a fitness routine was very intimidating. I am lucky to have begun this journey with Skye as my trainer. I felt comfortable with her immediately. We started slowly and have been progressing steadily over the past several months. I appreciate her patience, as this is a whole new world for me. Skye is very knowledgeable and always well prepared. She explains what we are doing and why and of course demonstrates. The routines vary and are never boring. Besides utilizing my home gym, we have incorporated outdoor and pool workouts too. Not only have I lost over 40 pounds, but I feel more energetic and healthy overall. I am so happy with the results to date and highly recommend Skye!
Are you a trainer?
Get new clients. Change lives.