Orlando Personal Trainers. Delivered.
Find a Personal Trainer in Orlando
Find Your Trainer delivers you the best personal trainers in Orlando.
Train with a vetted and certified personal trainer
anywhere - a gym, your house, office, hotel or outdoors.
What Our Clients Are Saying
The Best Personal Trainers in Orlando
Orlando's Top In-home Personal Trainers
Best of 2017 - Check out these highly rated in-home personal trainers in Orlando
#1 Felipe Sa
(1 reviews)
Randy Lowe
Felipe and I have been working together for 3 months now. I have lost 16 lbs and 4% body fat. my goal is to be in the best shape ever for my 55th birthday in May. When I began working out with Felipe I was focused but he was more focused! He told me "to get something you never had you have to do something you never did!" That sticks with me daily. I am encouraged not only by our time in the gym but his words of encouragement and motivation daily. He offers great dieting advice and achieves results. The facility he trains at offers 24 hr access and is always friendly and helpful so you are motivated to go for a workout even if you don't have an appointment, Ella and Nick, the owners, are passionate about the facility and that makes a difference. Commitment is the first step - the next step is getting the right advice and professional help! Felipe is awesome and has a great attitude - I am doing exercises and weight I never thought I could do and I LOVE THE RESULTS! Pictures to follow in May!
View full profile
#2 Kenard Fit Move
(4 reviews)
Kenard is amazing! I've had the pleasure of working out with him as my personal trainer for over two years. He has helped me continuously reach milestones with his follow up on proper eating and his intense focused workout plans. He also genuinely cares about his clients and pushing them to work hard to reach their goals. He's an inspirational trainer and I wouldn't want to work out with anyone else. Very patient, works around your schedule, holds you accountable to your goals, very motivational! If you're looking to lose weight, build muscle, tone up or just have a more focused workout plan, Kenard is the personal trainer you want!
View full profile
#3 Scott Dickover
(3 reviews)
Scott has been my trainer for approaching 4 years. He is a skilled running, swimming and all-around trainer who has pushed me to get to my goal. He has worked with me to my first half-marathon (I've done 4 now) and even developed fitness plans for me to follow while I was recovering from an injury. Scott has always pushed me to continue getting better and growing my fitness along the way and I would HIGHLY recommend Scott and if you are looking for running, swimming and fitness training he is your GUY!
View full profile
#4 Jim Yeagle
(2 reviews)
I have been training with Jim for 3 years. He is always challenging and motivating me and keeps me injury free.
View full profile
#5 TJ Wells
(1 reviews)
Ben Wells
Fit L1fe Personal Training in St. Cloud Fl. Has an amazing gym and fitness facility! TJ has been more than motivational, he has helped push me through struggles and helped me reach my goals. He has taught me to love the journey and changed my life!
View full profile
#6 Tony Campbell
MY PHILOSOPHY: "START WITH THE FOUNDATION, ASSURE STABILITY, AND BUILD UPON THAT." That's exactly how one should enter a training program. Many people have the misconception that there are set templates to achieve specific goals, however, everyone has their own physical capabilities and inabilities and those aspects should be assessed before committing to a training program. If not, your training regimen could possibly be working against you rather then for you.
View full profile
#7 Melinda Claudio
I really enjoy working with people of all ages and fitness goals. However I have a special fondness of training women who have reached that point in their life were they are ready to put themselves first. I find these ladies to be ready and willing to do what it takes to reach their goals. It brings me great satisfaction to see them accomplish things they never thought they could do!
View full profile
#8 Tiffany Vidal
Tiffany Vidal Lifestyle is a brand that was created by Mrs. Tiffany Vidal and run with her husband, Jorge Vidal, who is a ACSM certified personal trainer with a Bachelor of Psychology. Tiffany always had an immense love for fitness and nutrition, which only grew more once she became a mother. She wanted to figure out how to lose the baby weight in the healthiest way possible and how to become an active mom for the rest of her life, rather than one that just sits on the sidelines. Although she'd struggled with her weight her whole life, she actually ran her very first 5k two months after her son was born and soon found herself doing many other races, as well as a half marathon, and completing local obstacle course runs, such as Spartan Race. She had successfully created a brand new lifestyle for herself and became determined to complete her degree in exercise science, in order to have the knowledge she really wanted and needed, not only for herself, but to help educate others and change lives for the better. She graduated with her Bachelor of Sport and Exercise Science from the University of Central Florida in early 2015.
View full profile
#9 Nathaniel Beard
I am looking for clients who are willing to work towards there goals. Looking for someone who is willing to work as hard as they play. I also deal with parents who have kids who need that exta push with thier abilities. Athletes are more than welcome!
View full profile
FYT's Featured Orlando Personal Trainer
Teah Wooden
Expect a person who will listen to your goals and tailor a plan just for you. Expect someone who can communicate effectively and work with you hands on. From start to finish, I will guide you through everything. From warm up to stretch, I am your partner. We will continually assess your progress to show that you are making steps to your goals. We will check weight, body fat, and talk about how nutrition plays a vital role in weight loss. Hope to hear from you!

I believe that there is an incredible amount of strength training that can be used with our bodies alone. You do not have to go to a gym to get strong. Body weight training and plyometrics can be done at home and can you results as well.
THESE THINGS COST ABOUT THE SAME AS A PERSONAL TRAINING SESSION
There are splurges and necessities. All of the below items are similar in price to a training session but won't make you feel half as good. Invest in yourself!
MOVIE TICKETS & POPCORN FOR TWO
DINNER OUT AT A RESTAURANT
More Orlando Personal Trainers
The Orlando FYT Difference
Find Your Match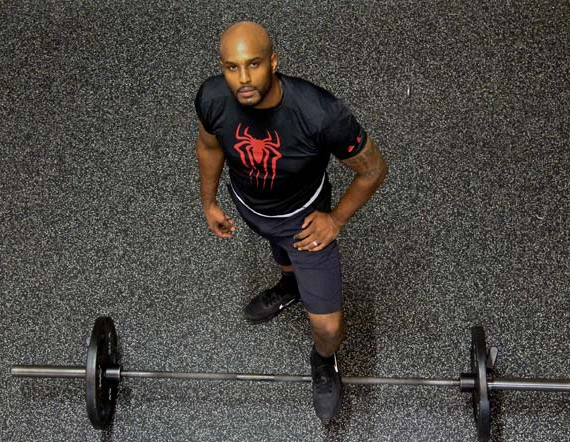 Our approach is different. We recommend personal trainers in Orlando based on you. Your goals. Your schedule. Your location. Your lifestyle. After all, this is personal training.
Find Your Match
Train In-Home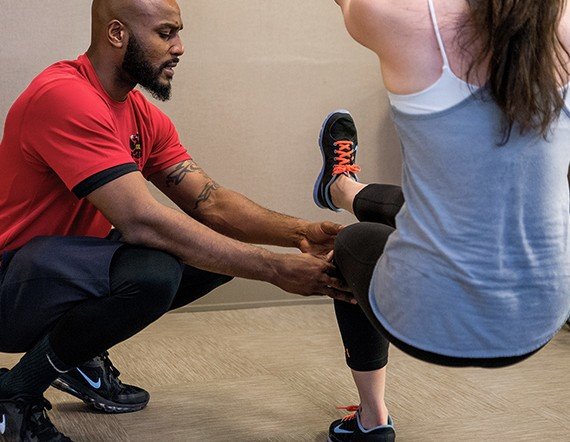 Our trusted and vetted Orlando personal trainers will meet you at your home, office, hotel or at the park. Schedule when and where it's most convenient and comfortable for you. And we even bring all the equipment.
About In-Home Training
Train With Friends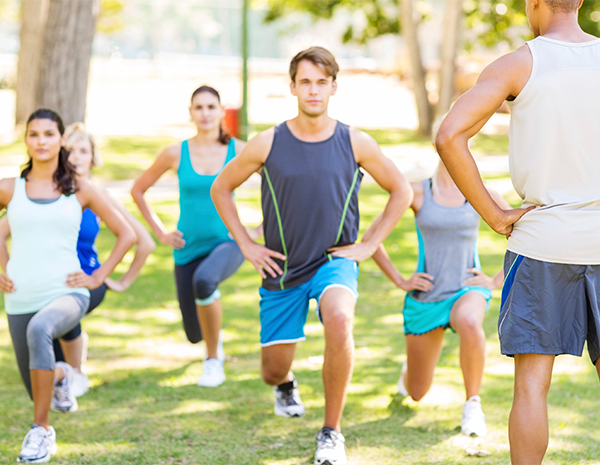 Train with a partner or up to 5 of your friends with Partner & Small Group Training session options. A Orlando personal trainer comes right to your door! Split the cost, have fun, and bring new meaning to the phrase "squad goals".
About Partner & Small Group Training
Train at Top Gyms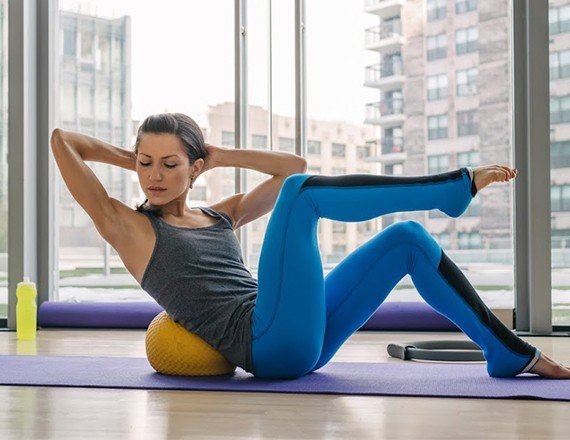 We've partnered with the best personal training gyms in Orlando so you can train at the top gyms and studios in the city. You never need a gym membership to book a personal training session.
Simple & Affordable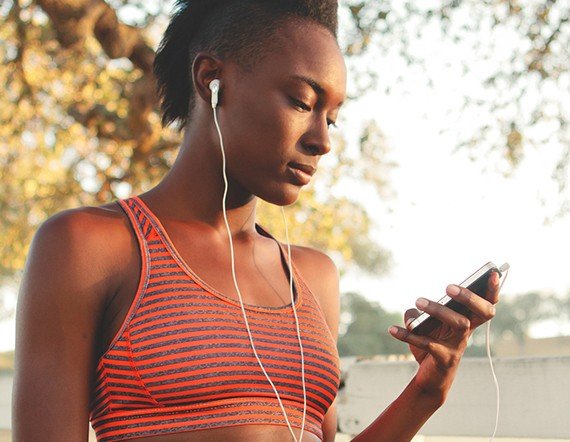 Search, schedule & pay for personal trainers in Orlando all from your desktop or mobile device.No sales pitches and no back and forth. No memberships. No contracts. No expensive packages.
Trusted & Secure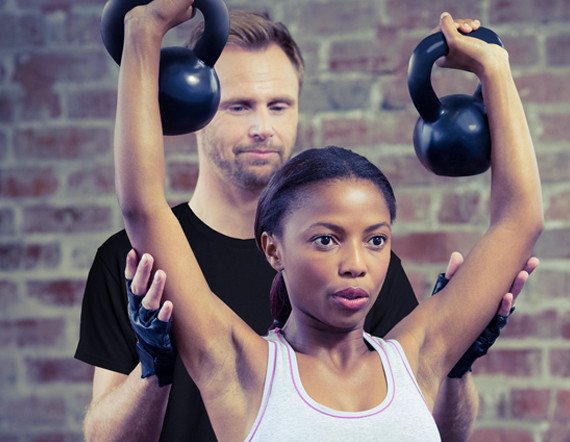 Pay securely and train safely with a vetted and insured Orlando personal trainer.
Previous
Next