The best way to find
a personal trainer.
Period.
Pennsylvania's best vetted and insured personal trainers delivered to your home, park, or building gym.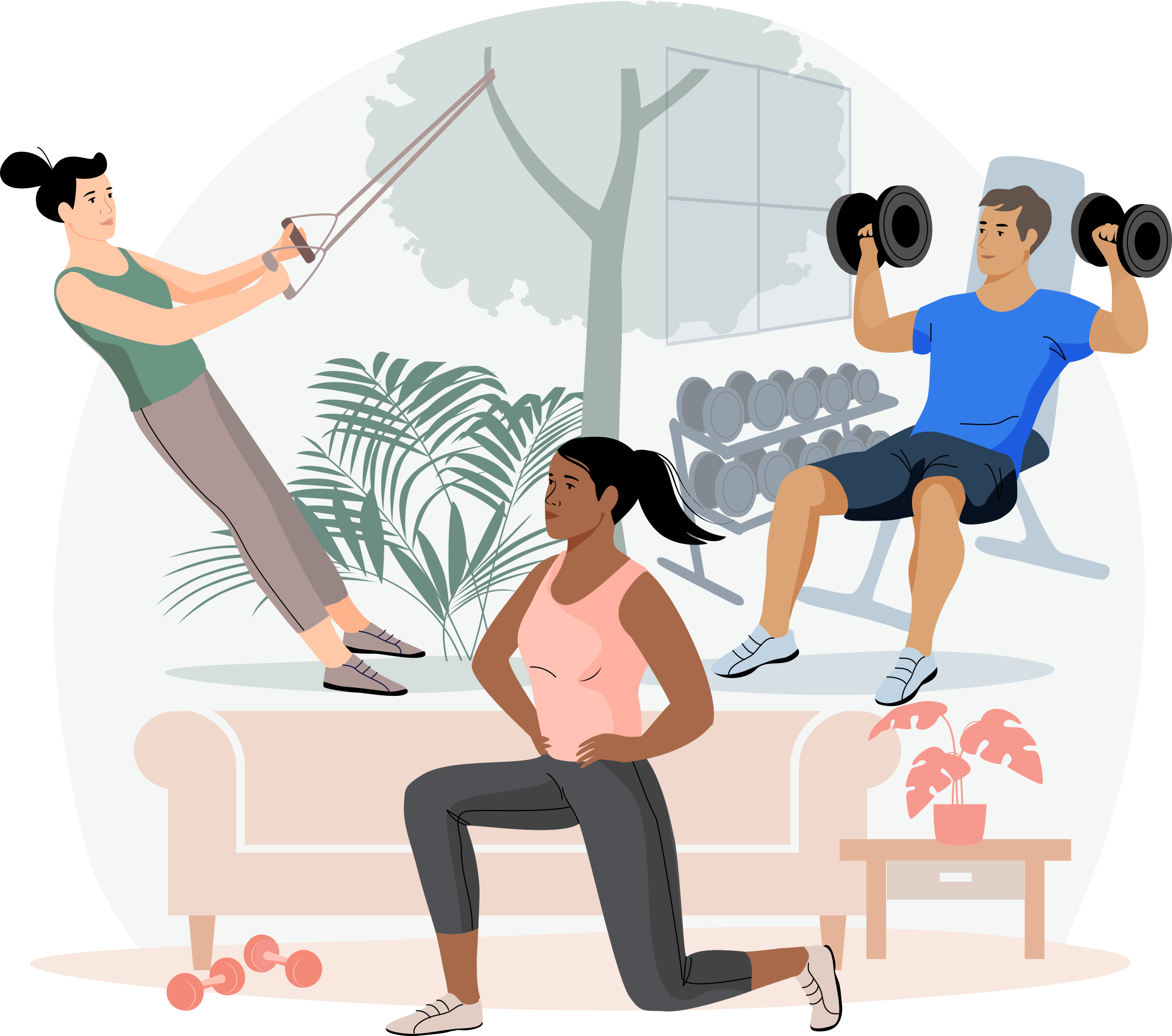 Now is the time to invest in your health.
Find Your Trainer makes getting fit simple.
Exercise where you want, when you want.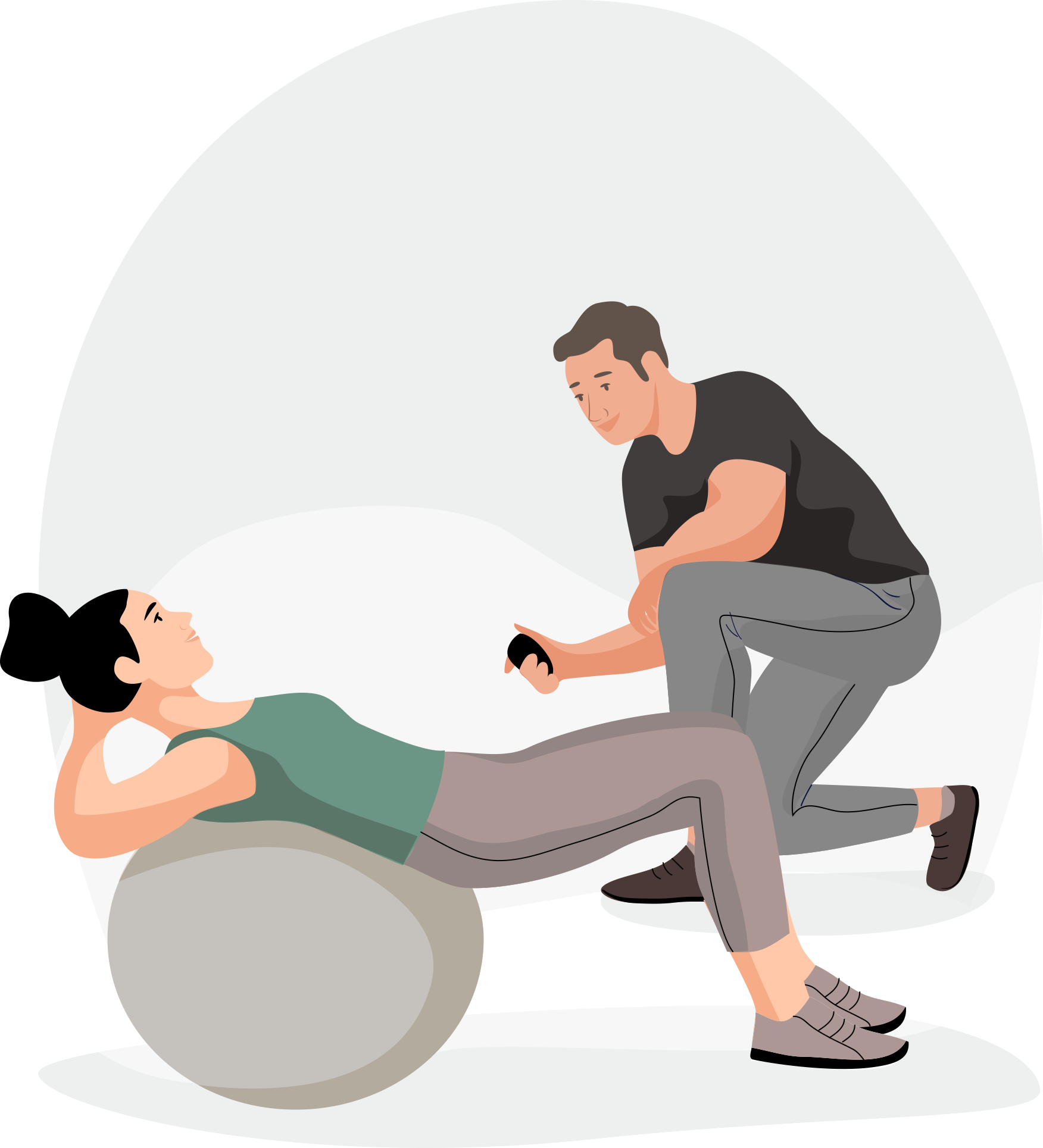 Let's face it, getting in shape can be hard. Our Pennsylvania personal trainers will create a personalized workout plan, show you what to do, and support you every step of the way. We are committed to your long-term success.

FYT Pros have helped thousands of people just like you.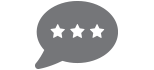 Read bios and reviews of personal trainers in Pennsylvania and pick the perfect one for you.
Pennsylvania personal trainer reviews

Personalized
I purchased a package for my mother remotely. Brooke has been very accommodating with my mother's needs and my arrangements. She personalized the fitness program to meet the physical needs for my mother's lifestyle change. I recommend Brooke.

Meghan
She is terrific and is helping me a lot.

Great Site.
Great site. Found a great trainer to help me achieve my goals.

high convenience
The site was easy and setting up a trainer that personally works around your schedule and location is perfect for what I need!

Find Your Trainer has been a great experience!
Finding and working with a trainer has been so easy through this site. No regrets!

Kristen Lane
Kristen is a great trainer and coach.

Great trainer!!
I highly recommended ruslana! I've done 1 session so far and it is nice to have a trainer that focuses on your needs and ability's. I'm only a beginner so it was nice having her break down how to target the areas I'm trying to improve!

Always punctual, prepared with a
Always punctual, prepared with a good plan, patient with me!

Great trainer
Annika is really wonderful. She understands what I need help with and is great at explaining why each exercise is useful. She is smart, lively, a joy to work with!!
How it works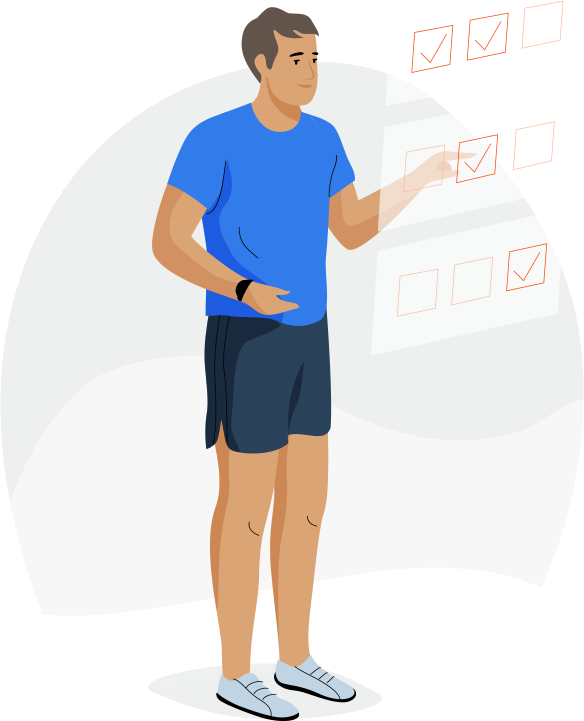 1. Take the quiz
Get matched & pick the
perfect local Pennsylvania trainer for you.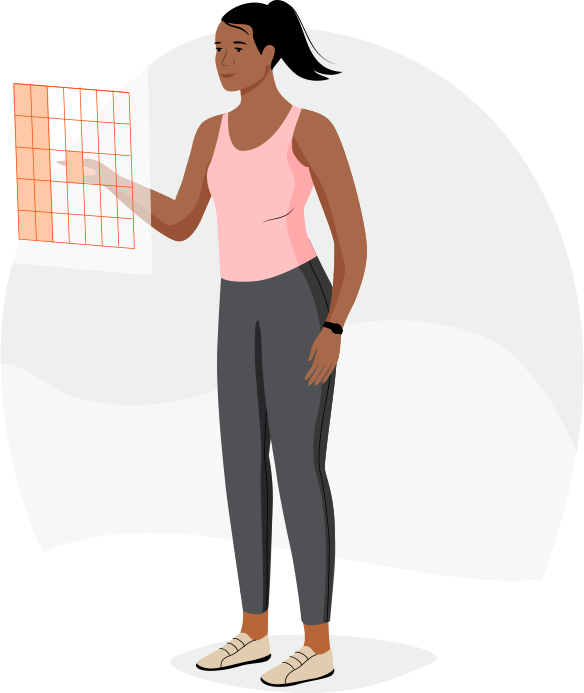 2. Book your session
Pick a time &
securely pay online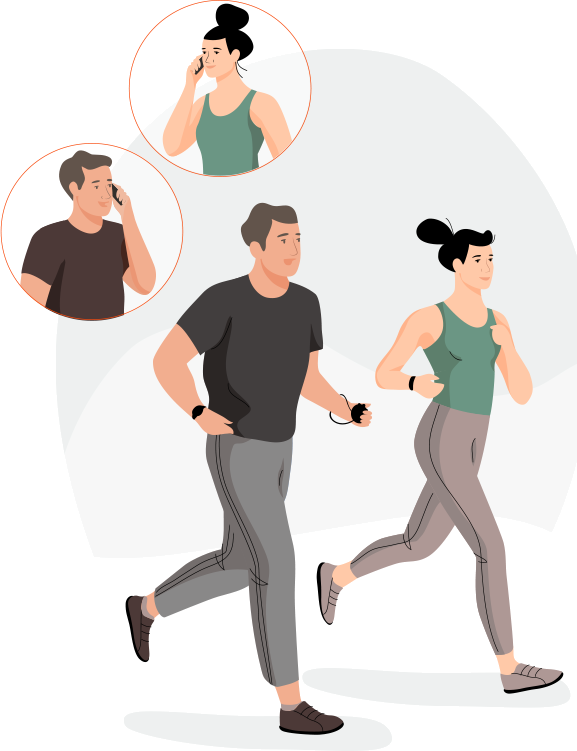 3. Get FYT !
Schedule your free phone
consultation & start working out!
The FYT promise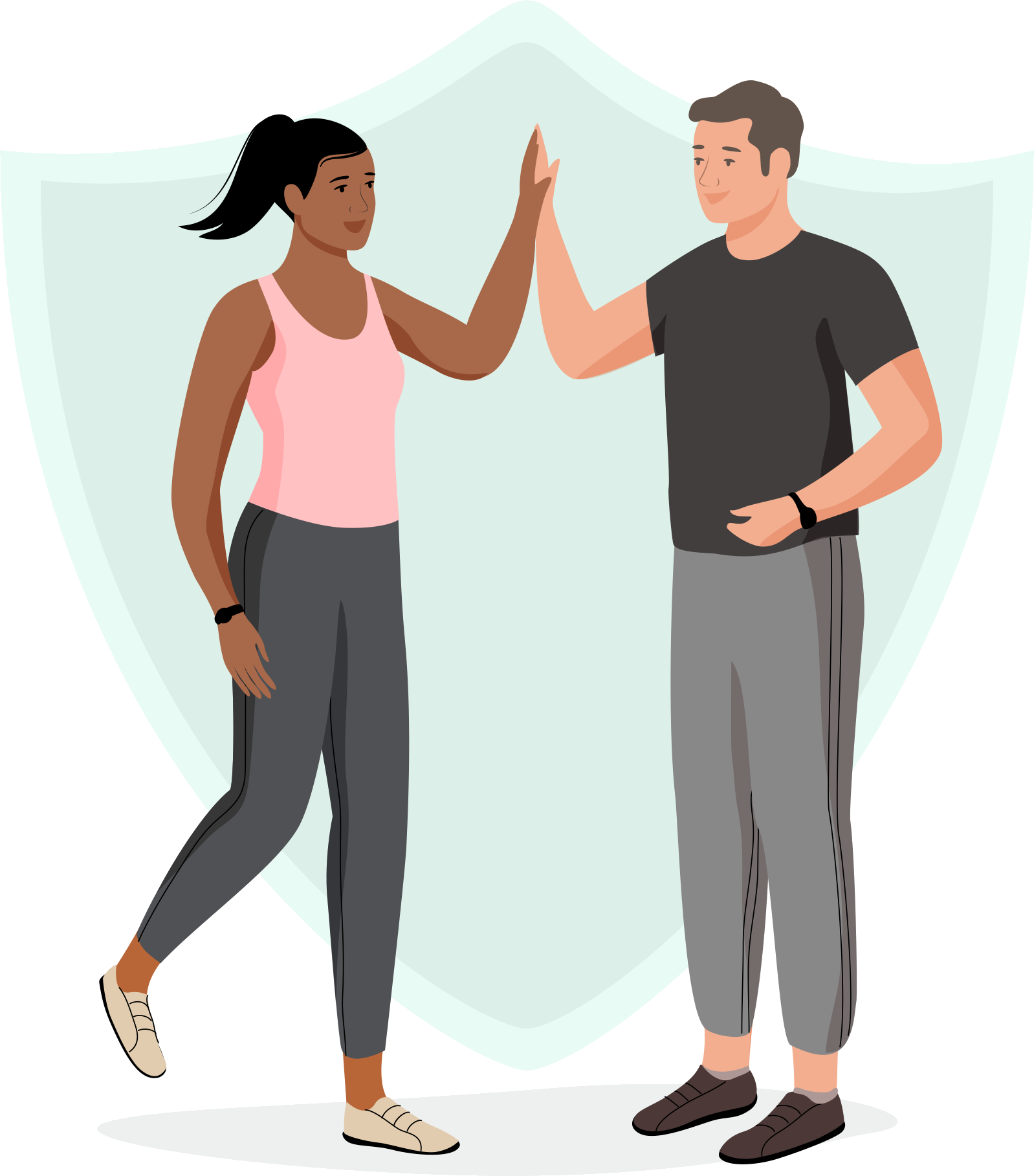 FULL money back guarantee after your first session if it isn't the BEST exercise experience you've ever had!

Always be supported. Never judged.

All FYT Pros are certified, insured, and complete a full background check.

Your trainer will bring all the equipment you need for your workout.

Free phone consultation after you book your first session.
As seen in








The best personal trainers in Pennsylvania
Reuben Wouch
(8 reviews)
He provides the best service EVER! He comes to my work with all the equipment and we train. I get an awesome professional workout without the hassle of driving to a gym. Also, he is great for breastfeeding mom's - he listens and the workouts are amazing (plus his pre and post natal certifications are amazing too).
Train with Reuben
Ally Weinhofer
(6 reviews)
Ally has such a fabulous spirit and I started going to her class in February and she knows how to make us shake what our mommas gave us! I absolutely love the hour of class and at the end, you feel like you just had the best time of your life dancing! Thank you Ally for all you do!
Train with Ally
Avery Westlund
(6 reviews)
I've never felt better than I have after practicing yoga with Avery. She is a gifted teacher and a wonderful person. She is motivating, patient, and truly has a love for yoga that shines through as she teaches.
Train with Avery
Carrie Groff
(4 reviews)
I have known Carrie A Groff, Personal Trainer, for many years and know her to be extremely knowledgeable in the body's anatomy. She will adjust her work-outs for each client no matter age and/or health conditions. Carrie also offers sound advice on excellent vitamin supplements as well as healthy eating habits. The wonderful thing about Carrie is she comes to your home where you feel most comfortable. On warmer days she will walk and work-out with you outdoors enjoying the fresh air! I highly recommend Carrie A Groff for all your fitness needs.
Train with Carrie
Jordan Kilgus
(1 reviews)
I recently got into excersizing and had no clue about any equipment or where to start. Luckily for me I came across Jordan and she has been helping me understand and learn the proper way to workout and what things to focus on. She has a great positive personality and will push you to be better. I couldn't have asked for a better trainer, she provides the knowledge and positive attitude to keep me going through the workout. Highly recommend giving her a chance you won't be disappointed.
Train with Jordan
Ron Root
My name is Ron Root, I am a certified Personal Trainer and I have my degree in Exercise Science/Physiology. I took an interest in fitness when I was 15 years-old, and quickly fell in love with it. It wasn't until 2013 when my mom was diagnosed with Type II diabetes that I told myself, you have the gift of a normally functioning body so there are no excuses to not work as hard as possible and achieve what you've always wanted to achieve. Fitness leads to a healthier body, as well as a healthier mind, which results in a happier life.
Train with Ron
Daniel Bowles
Hi, my name is Daniel and I'm a fitness professional. I've been a certified trainer for 1 year and have been training for the last 3 years.
I started my fitness journey in Myrtle Beach South Carolina in 2011. I have a small frame and in 2011 started taking MMA classes to put on some muscle and fell in love with training. Since then I have been pushing myself to new levels, learning new techniques and mastering my craft.
In 2014 I moved back to the northeast and started working for Optimal Health Club in Burlington, NJ. I learned a lot my time there about time management, weight loss and nutrition. These were things lacking in my arsenal and I became a much better trainer.
In 2015 I moved on to Optimal sport in center city Philadelphia. I currently train in their facilities and on my own. I've have grown here a lot and continue to learn new things, like any trainer should.
I consider myself a teacher, motivator and a coach all in one and am passionate about what I do. Helping clients achieve their goals is my goal! Become the best version of you by training with me today.
Train with Daniel
Jennifer Bauer
I am a Personal Trainer certified through the American College of Sports Medicine (ACSM) and the Athletic Certification & Training Commission (Action). I also hold a certification in group training through ACSM, Health Coaching through ACE Fitness, Advance Nutrition through Action and Cancer Exercise Specialist through the Cancer Exercise Training Institute. I also have a Bachelor's of Science in Exercise Science earned through Broadview University.

I have always had an enthusiasm for fitness and being active. I believe the best way to stay fit is to continuously have a goal. Some of my personal goals included: competing in half-marathons; triathlon-sprints; Victory bike race and an NPC fitness competition.

Whether your goals are to lose weight, build muscle, improve overall strength and flexibility or to train for your very first 5K. I will help you with motivation, support and an effective training program.
Train with Jennifer
Palm Fitness
I believe the human body is truly an amazing tool with incredible capabilities, and I'm here to help you reach your maximum potential!
Hi, I'm Palm, I'm a certified master trainer and 2x professional physique bodybuilding competitor. I've been a high performance athlete for 6 years with a background in running, boxing, crossfit and bodybuilding.
I became a personal trainer to improve peoples lives through fitness since working out and healthy eating provides many benefits that transcends more than just the physical. I specialize in fat loss, muscle toning, bodybuilding, endurance, competition and flexibility.
I believe in teaching my clients to enjoy the benefit of exersice and living a fit lifestyle .
Helping people reach their potential is my commitment, and the more we put into it, the more we get out of it! BOOM!!
Train with Palm
Are you a Pennsylvania trainer?
Get new clients. Changes lives.