Personal Training. Simplified.
Pennsylvania Personal Trainers
Find Your Trainer delivers you Pennsylvania's best personal trainers.
Train with a vetted and certified personal trainer
anywhere - a gym, your house, office, hotel or outdoors.
What Our Clients Are Saying
The Best Personal Trainers in Pennsylvania
Pennsylvania's Top In-home Personal Trainers
The Best of 2016 - Check out these highly rated in-home personal trainers in Pennsylvania
#1 Amanda Anismatta
(4 reviews)
I have worked with Amanda for almost 6 months. She is skilled, thoughtful, sensible, and a pleasure to work with and talk to. She knows just how and when to encourage and when to push, though never too much. Highest recommendation.
View full profile
#2 Bill Moore - 30 MIN SESSIONS
All sessions with me are for 30 minutes and pricing shown reflects this.
This Mechanicsburg, PA native has attained master trainer credentials and during the course of his 25(+) years in the industry has developed a successful, unique training style. Promoting health and body transformation through guidance in weight loss, nutrition, strength training and cardiovascular exercise are the tools Bill uses to help his clients reach their goals at Personal Fitness. This trainer's passion and drive for the industry make him standout amongst his peers.
Opening Personal Fitness has enabled Bill to provide clients with the best, first-class environment to have a productive, safe workout. This professional's expertise is in exercise function and rehab. Medical professionals in the community refer patients to this individual and personally train with him too. Bill's long term career has afforded him the privilege to also train local residents, high school and colleges athletes, military recruits, private business owners and corporate executives.
Currently, this dedicated trainer is actively researching, testing and implementing new exercise tools and concepts to provide his clients with the best opportunity for a productive workout. Bill is active in the community, supports varied charities and organizations some of which focus on Breast Cancer and Heart Disease.
View full profile
#3 Christian Zetterberg
Early childhood sickness instilled in Christian a lifelong commitment to health and fitness. Christian became a trainer hoping to improve other people's lives just as his was. This led him to take degrees in both Biology and Nutrition, which provides an excellent scientific foundation for working with his clients. His enthusiastic and light-hearted approach to fitness helps clients feel at ease, and he loves making them laugh while working them hard at the same time. Christian's personal experience has made him very empathic towards his clients, helping to motivate and inspire them. No challenge is too great for him, and he considers it an honor to have a part in his clients' transformations, whether rehabilitation, weight less or overall healing.
View full profile
#4 Dianne McNally
Dianne McNally is a graduate of the Institute of Integrative Nutrition, AFAA certified Personal Trainer as well as a member of the American Association of Drugless Practitioners (AADP). She has been teaching in the fitness and wellness field in Bucks County and Montgomery County for over 13 years. Dianne firmly believes in the holistic approach to both health and fitness. She looks at how all areas of your life are connected. Does stress at your job or in your relationship cause you to overeat? Does lack of sleep or low energy prevent you from exercising? Could you be doing the wrong exercises for your body? As you work together, you will look at how all parts of your life affect your health as a whole. She will work with you to achieve your goals in areas such as achieving optimal weight, food cravings, sleep and energy. You will develop a deeper understanding of the foods and lifestyle choices that work best for you and implement lasting changes that will improve your energy, balance and health.


View full profile
#5 Jeffrey Calhoun
We are a new training group that can train you at our place or yours.

We are looking to find your fitness and comfort level. Every person knows how they want to feel and look. We want to help you get there.
View full profile
#6 Anthony Conti
Nothing easy! Under my supervision with my personal training and nursing background, I will push you to the limits to make you achieve your goal.


View full profile
#7 Stephanie Hamburger
I will provide my clients with specific programs to meet their individual needs. I work with clients to establish goals and workout protocols to achieve those goals.


View full profile
#8 Richard Robertson
When training with me you should be expecting maximum results with the same amount of fun. I can get you where you want to be! I am an ACE CPT with plenty of knowledge to get you in the best shape of your life! So why should you choose me? I am young energetic and will have you loving working out, also my prices are below the rest!

Everybody one day will die and be forgotten, find a passion, form relationships, don't be afraid to put yourself out there, and disregard what everyone else thinks! -ZYZZ-
View full profile
#9 Joe Pepe
Have you ever seen someone on tv and say wow, I wish I could have half of their body. Or have you seen a person running in the early morning or night after work as you are driving and wonder, Why cant that be me. WELL that's what I am here for, I can create a FUN, HAPPY and HEALTHY LIFESTYLE change for you. I will help build your endurance, build lean muscle, and drop body fat. I train for all reason weight loss, muscle gain, even sports training and CrossFit. Work hard to reach goals that you didn't believe was possible
View full profile
The Pennsylvania FYT Difference
Find Your Match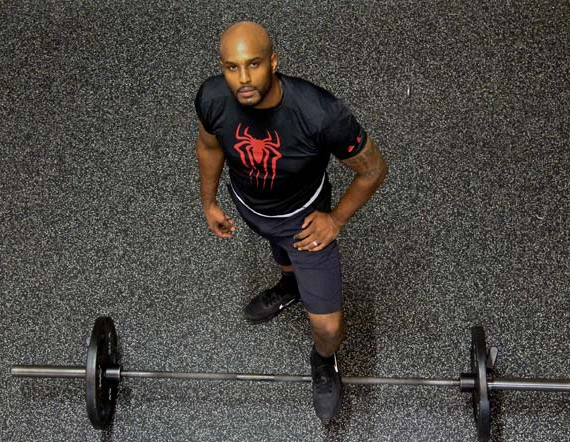 Our approach is different. We recommend trainers based on you. Your goals. Your schedule. Your location. Your lifestyle. After all, this is personal training.
Find Your Match
Train In-Home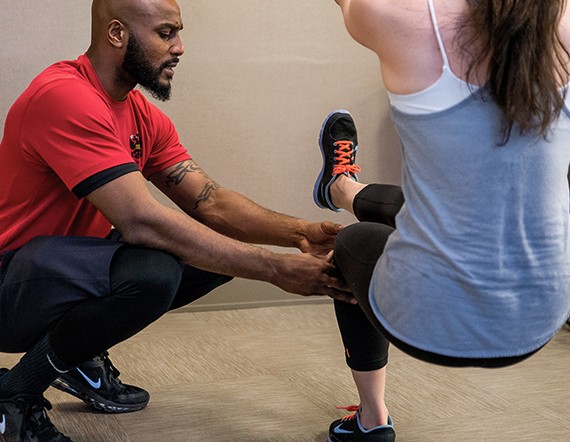 Our trusted and vetted FYT Pros will meet you at your home, office, hotel or at the park. Schedule when and where it's most convenient and comfortable for you. And we even bring all the equipment.
About In-Home Training
Train With Friends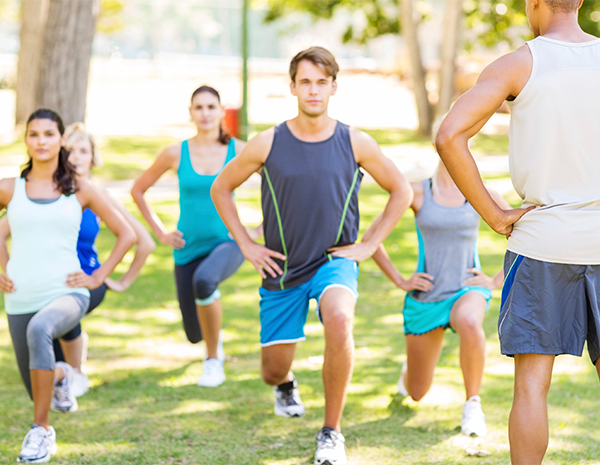 Train with a partner or up to 5 of your friends with Partner & Small Group Training session options. A FYT Pro comes right to your door! Split the cost, have fun, and bring new meaning to the phrase "squad goals".
About Partner & Small Group Training
Train at Top Gyms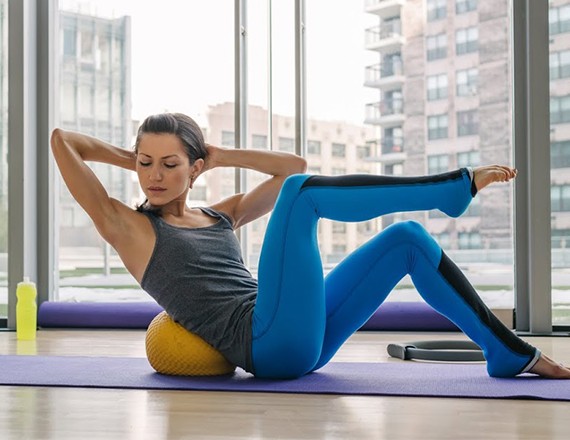 We've partnered with the best of the best so you can train at the top gyms and studios in the city. You never need a gym membership to book a personal training session.
Simple & Affordable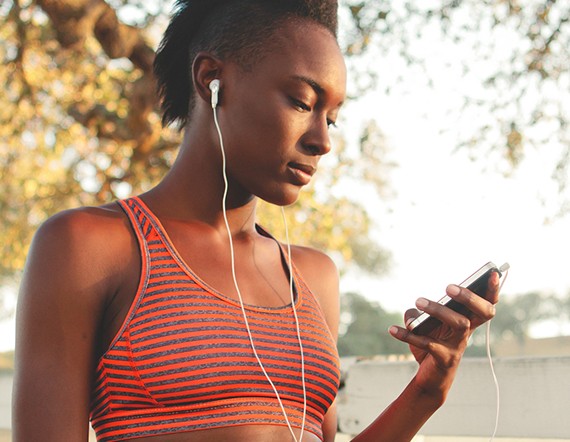 Search, schedule & pay all from your desktop or mobile device. No sales pitches and no back and forth. No memberships. No contracts. No expensive packages.
Trusted & Secure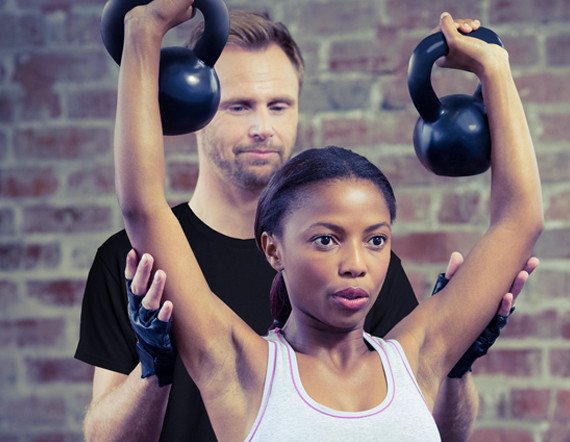 Pay securely and train safely with a vetted and insured FYT Pro.
Previous
Next
Featured FYT Personal Trainer
Amanda Anismatta
Hello! I'm Amanda Anismatta, owner of A&M Life Fitness! My passion for the fitness industry is ever growing and I am here to drive you, build you, and to help you transform! I became a trainer because I want to be the change I want to see in the world! I have been over weight and unhappy and I decided to change that through fitness and nutrition. Having lost over 80lbs myself, I have learned what it takes to get there through trial and error. Now, I have perfected my programs and expanded my knowledge and I'm looking to share it all with you! I absolutely love everything about being a personal trainer from creating and designing specific workouts to the friends I make and people I get to talk to everyday! I have designed my programs for both men and women who need to lose 10 or more pounds and do not like working out alone at home or the gym. Gym-timidation is real and I want to teach you everything you need to know about working out at the gym (or at home) so you can go into your workouts feeling confident and ready to tackle your mission! With me, you'll not only get a great workout but you'll know what to eat and when and how to stay on track so that you can see and feel progress quickly! I am a kind and supportive trainer, but trust me when I say that I will turn your excuses into results! I also have various programs that will torch body fat, build lean muscle, lift and tone problem areas and so much more!
THESE THINGS COST ABOUT THE SAME AS A PERSONAL TRAINING SESSION
There are splurges and necessities. All of the below items are similar in price to a training session but won't make you feel half as good. Invest in yourself!
MOVIE TICKETS & POPCORN FOR TWO
DINNER OUT AT A RESTAURANT
More FYT Pros in Pennsylvania