Pennsylvania Personal Trainers. Delivered.
Find Your Trainer delivers you the best personal trainers in Pennsylvania.
Train with a vetted and certified personal trainer
anywhere - a gym, your house, office, hotel or outdoors.
How Find Your Trainer Works
Find Your Match
Find the perfect personal trainer near you based on your goals, your personality, your lifestyle and your body.
Train Anywhere
Work out with trusted and vetted local trainers at your home, building gym, outdoors, or the gym. We'll bring the equipment.
Book & Pay With Ease
Effortlessly book and pay for a training session directly from the trainer's profile.
The Best Personal Trainers in Pennsylvania
Pennsylvania's Top In-home Personal Trainers
Best of 2017 - Check out these highly rated in-home personal trainers in Pennsylvania
Ally Weinhofer
(6 reviews)
Ally has such a fabulous spirit and I started going to her class in February and she knows how to make us shake what our mommas gave us! I absolutely love the hour of class and at the end, you feel like you just had the best time of your life dancing! Thank you Ally for all you do!
Train with Ally
Carrie Groff
(4 reviews)
I have known Carrie A Groff, Personal Trainer, for many years and know her to be extremely knowledgeable in the body's anatomy. She will adjust her work-outs for each client no matter age and/or health conditions. Carrie also offers sound advice on excellent vitamin supplements as well as healthy eating habits. The wonderful thing about Carrie is she comes to your home where you feel most comfortable. On warmer days she will walk and work-out with you outdoors enjoying the fresh air! I highly recommend Carrie A Groff for all your fitness needs.
Train with Carrie
Jordan Kilgus
(1 reviews)
I recently got into excersizing and had no clue about any equipment or where to start. Luckily for me I came across Jordan and she has been helping me understand and learn the proper way to workout and what things to focus on. She has a great positive personality and will push you to be better. I couldn't have asked for a better trainer, she provides the knowledge and positive attitude to keep me going through the workout. Highly recommend giving her a chance you won't be disappointed.
Train with Jordan
Jennifer Bauer
I am a Personal Trainer certified through the American College of Sports Medicine (ACSM) and the Athletic Certification & Training Commission (Action). I also hold a certification in group training through ACSM, Health Coaching through ACE Fitness, Advance Nutrition through Action and Cancer Exercise Specialist through the Cancer Exercise Training Institute. I also have a Bachelor's of Science in Exercise Science earned through Broadview University.

I have always had an enthusiasm for fitness and being active. I believe the best way to stay fit is to continuously have a goal. Some of my personal goals included: competing in half-marathons; triathlon-sprints; Victory bike race and an NPC fitness competition.

Whether your goals are to lose weight, build muscle, improve overall strength and flexibility or to train for your very first 5K. I will help you with motivation, support and an effective training program.
Train with Jennifer
Palm Fitness
I believe the human body is truly an amazing tool with incredible capabilities, and I'm here to help you reach your maximum potential!
Hi, I'm Palm, I'm a certified master trainer and 2x professional physique bodybuilding competitor. I've been a high performance athlete for 6 years with a background in running, boxing, crossfit and bodybuilding.
I became a personal trainer to improve peoples lives through fitness since working out and healthy eating provides many benefits that transcends more than just the physical. I specialize in fat loss, muscle toning, bodybuilding, endurance, competition and flexibility.
I believe in teaching my clients to enjoy the benefit of exersice and living a fit lifestyle .
Helping people reach their potential is my commitment, and the more we put into it, the more we get out of it! BOOM!!
Train with Palm
Tony Black

Passionate, highly motivated and dedicated to helping athletes achieve their goals. Unorthodox teaching methodology yet Extremely focused on the fundamental of strength and conditioning with a high regard for form and safety. Articulate and well trained in sports with a high degree of professionalism, integrity and service before self. Background includes numerous leadership roles in sports, military and business. Dedicated to whoever is seeking improvement and mastery over self. Proficient with software and various athletic technologies.
Train with Tony
Christine Brennan
Having been a former client at Personal Fitness when the opportunity arose, I was excited be considered for the PF team. The extensive knowledge and support from the PF team will ensure my clients are guided, yet challenged based off their goals.

I come from a world of corporate meetings, project management but my passion has always been fitness and helping people. From early on until today, I've been involved in sports and conditioning. Eventually I had the privilege of coaching my three girls in track. I eventually took the challenge of becoming a group fitness instructor – helping people on a larger scale. Now is the time to help people on an individual basis.

My family has asked why I'm so dedicated. My answer, I love the feeling of overall health. I see so many people my age that are struggling. As a fitness professional, I look forward to helping my clients with improving health, strength and overall happiness.
I train with bands, weights, body weight and HIIT type training. My clients range from 14 - 72! I work on rehab after physical therapy is complete to ensure you stay strong from young to "mature"! Hit me up!
Train with Christine
Ryan Sensenig
For the past 2 years I have been certified through ACE, but I have been active my whole life. I was working with other individuals before my certification, which is how I knew that this profession would be rewarding. I want to help people in whatever way I can, and with my love of fitness and wanting the best for anyone I meet, there isn't a better fit. I have worked with the entire spectrum of individuals; young and old, experienced and novice, post injury and dealing with joint pains, and the list goes on. If you come to me I will do whatever it takes to help you feeling better than you ever have before! There is nothing more enjoyable for me than to hear someone expressing their gratitude about their life changing because of being physically active! If you want to set a new personal record in your squat, I can help you get there. If you are living with back and knee pain, I can help you with the right modified exercises to eliminate the pain and improve your daily life! I look forward to working with you!
Train with Ryan
Vincent Corpora
Vincent (Vinny) Corpora graduated from Neumann University in 2013 with a Bachelor's Degree in Sports Medicine and a minor in Strength and Conditioning. He is also an ACE Certified Personal Trainer. Vinny has had the opportunity to work with people of all age groups, with various Athletic Training internships ranging from charter schools, high schools, colleges, chiropractic centers and rehabilitation clinics. With training programs that are fun, educational, compassionate, and peppered with "tough-love," Vinny will help you reach your fitness goals, no matter how big or small.
Train with Vincent
The Pennsylvania FYT difference
Find Your Match
Our approach is different. We recommend personal trainers in Pennsylvania based on you. Your goals. Your schedule. Your location. Your lifestyle. After all, this is personal training.
Find Your Match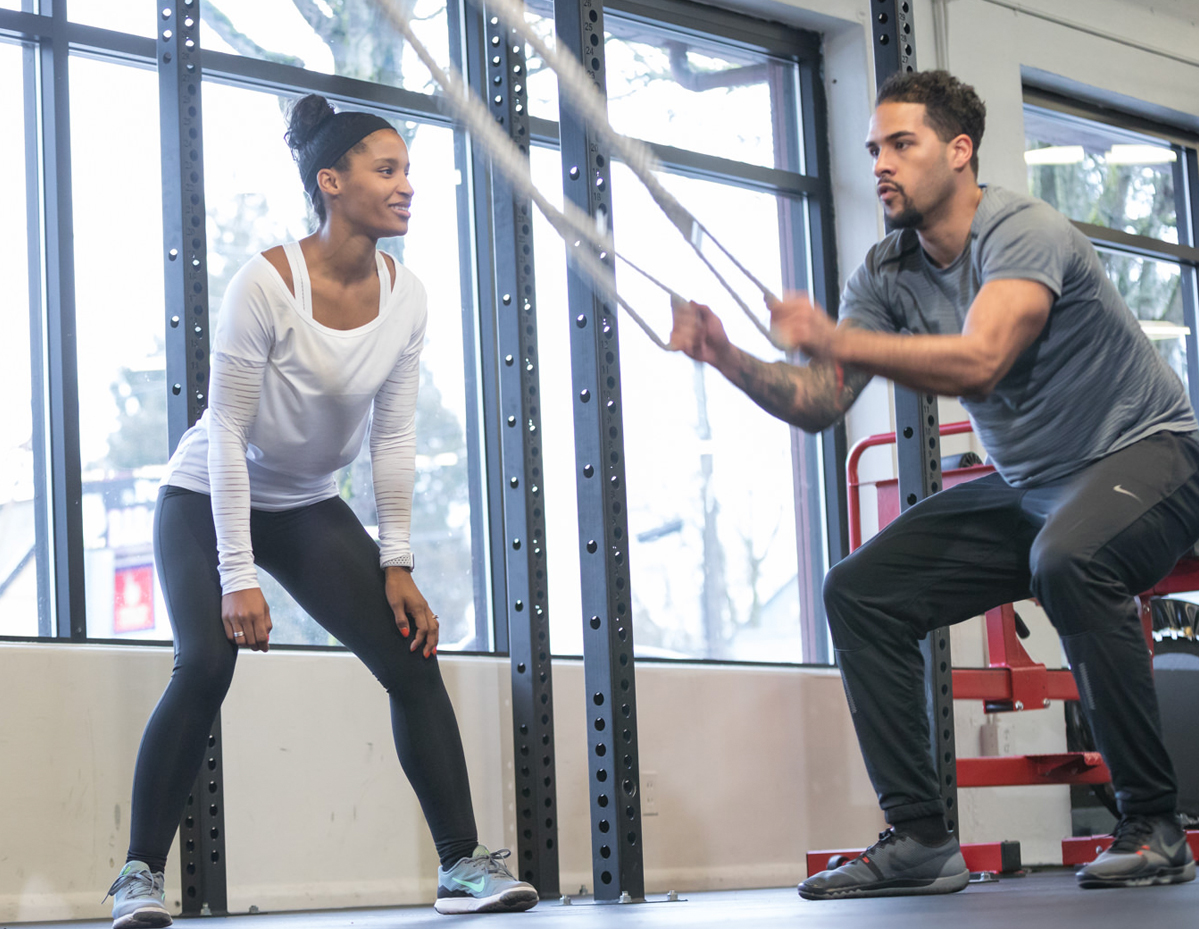 Find Your Trainer is proud to partner with the American Council on Exercise to achieve our shared mission to get people moving safely and effectively. With over 30 years of experience and over 70,000 professionals holding NCCA-accredited certifications, ACE continues to set the gold standard.
Learn More
Train In-Home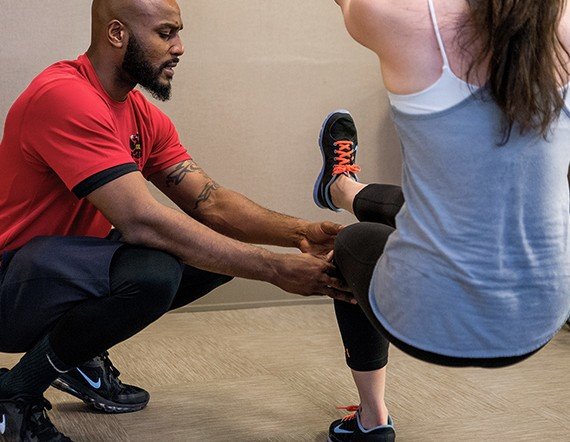 Our trusted and vetted Pennsylvania personal trainers will meet you at your home, office, hotel or at the park. Schedule when and where it's most convenient and comfortable for you. And we even bring all the equipment.
About In-Home Training
Simple & Affordable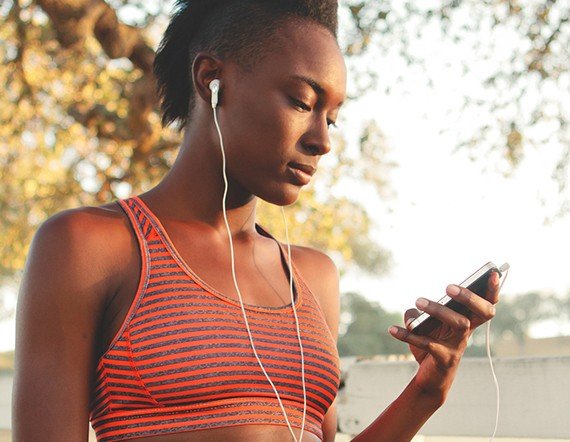 Search, schedule & pay for personal trainers in Pennsylvania all from your desktop or mobile device.No sales pitches and no back and forth. No memberships. No contracts. No expensive packages.
Trusted & Secure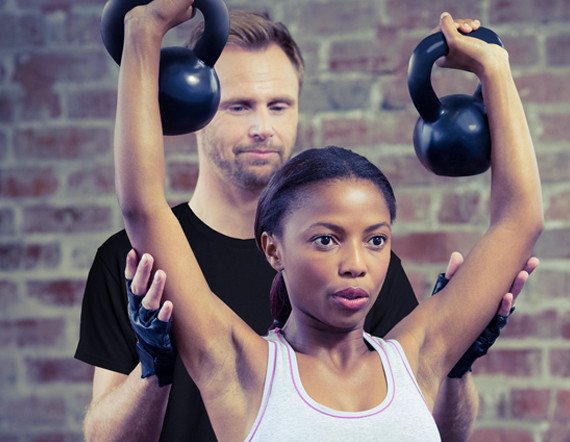 Pay securely and train safely with a vetted and insured Pennsylvania personal trainer.
WHY YOU NEED A PERSONAL TRAINER
Faster
"My trainer is committed to getting the most out of the workouts and to reach beyond what I'd otherwise do by myself."
-ERIC M.
Exercising with personal trainer is the fastest and most effective way to increase your strength, cardiovascular fitness, and lean body mass.1 Period.
Effect of supervised, periodized exercise training vs. self-directed training on lean body mass and other fitness variables in health club members. J. Strength Cond Res. 2014 Jul;28(7):1995-2006.
Stronger
"I've been challenged. I've exceeded what I thought were my capabilities. I'm stronger now than I've ever been. I've never felt better."
-PATTY D.
Do things you never thought possible. Run that race. Fit into clothes you love. Get ready for that big day. Feel stronger and healthier than ever.
Smarter
"I love the personalization I get with each workout. My trainer is flexible to work with and welcomed me at my level of fitness so I didn't feel intimidated. But my trainer also pushes me farther than I ever thought I could go."
-TIFFANY R.
The right personal trainer will observe where you're at and take you where you want to be with a tailor made plan to help you to achieve your goals based on your body and your lifestyle.
Safer
"I was educated on the value of proper form and technique and couldn't have gotten to the point I'm at without personal training."
-KEVIN T.
Personal trainers specialize in the sweet spot between knowing your limitations and pushing you to the next level. You will always be improving and focusing on thoughtful training as a means of staying injury-free.
...And Fun!
"Every workout is a little bit different so my body and brain don't have time to dread what's coming! It's fun and interesting and, most importantly, super effective and efficient."
-MAGGIE G.
We know what physical fitness is about more than a workout. In order to see the results, consistency is key. A trainer will keep your workouts fun and challenging so that you stay motivated to achieve your goals.
THESE THINGS COST ABOUT THE SAME AS A PERSONAL TRAINING SESSION
There are splurges and necessities. All of the below items are similar in price to a training session but won't make you feel half as good. Invest in yourself!
MOVIE TICKETS & POPCORN FOR TWO
DINNER OUT AT A RESTAURANT
47 Pennsylvania Personal Trainers