San Francisco Personal Trainers. Delivered.
Find a Personal Trainer in San Francisco
Find Your Trainer delivers you the best personal trainers in San Francisco.
Train with a vetted and certified personal trainer
anywhere - a gym, your house, office, hotel or outdoors.
What Our Clients Are Saying
The Best Personal Trainers in San Francisco
San Francisco's Top In-home Personal Trainers
Best of 2017 - Check out these highly rated in-home personal trainers in San Francisco
#1 Matt Cronin
(16 reviews)
Matt is what you are looking for in a personal trainer. I worked with Matt for about year and saw the results that I wanted to see. He was always willing to work with my schedule and made our workouts effective in short amount of time. When I started with Matt I was 202lbs at about 25.7% body fat. As of last month I am down to 172lbs and 14.5% body fat. That is by far the best results I have ever seen working with a trainer. The results speak for themselves. Don't think twice about it. Sign up and get to work with the best guy out there.
View full profile
#2 Serene Wilken - PT & Pilates
(5 reviews)
Serene offers so much to her clients! She is a talented professional with truly encyclopedic knowledge of physiology and anatomy. In addition, she is a caring and sensitive trainer/coach with a genius for motivation. What more could anyone want?
View full profile
#3 Patti Tobenkin
(5 reviews)
Training with Patti is an incredibly positive experience. She is sensitive to individual concerns, needs and goals and is a delight to work with. Personal training was something I had wanted to do for a very long time but did not have the confidence to pursue. Patti was encouraging and positive from our first meeting and it's the best thing that I have done for myself in a very long time. If you are looking for a highly qualified trainer, I recommend Patti. She is extremely knowledgeable, encouraging and kind.
View full profile
#4 Steve Chen
(5 reviews)
I was looking for a personal trainer to help me with my strength training goals. Basically, I didn't have much knowledge on proper strength training technique or programming and I wanted someone to show me how to correctly do it. Steven has been very helpful in helping me progress in strength training and overall athleticism. There is a lot of variety in the workouts which make it fun. Steven is very professional, knowledgeable, while also having a fun personality! I always look forward to our workouts. I would definitely recommend him.
View full profile
#5 Amy Chang Radosevich
(4 reviews)
Any personal trainer can teach exercises and suggest diet changes to help a client lose a few pounds. What is special and rare, is a personal trainer who can inspire a client to make fitness an integral part of their life. This is what Amy Chang has done for me. I have been working with Amy for several years and she has inspired and supported me beyond measure. She has taught me success doesn't necessarily mean a decreasing number on a scale, but rather how setting a goal like getting to the gym 5 days a week without exception can and will make you successful. She has encouraged me to think outside my comfort zone and push to achieve goals like training for and running a half marathon. More importantly, she has taught me that it's not about being accountable to my trainer every week, but rather to myself. Thanks to Amy, I have and continue to achieve my fitness goals.
View full profile
#6 Nick Hyde
I found my calling about 5+ years ago when I decided to walk away from the Business/Marketing world to pursue a career in fitness. I have always loved sports and physical fitness and decided it was time for me to spread my passion and desire to help others become physically health inside and out.
I know how hard it is to lose weight, be consistent, and stay motivated. That's where I come in. First I like to do a Meet and Greet to see where you are and were you'd like to be. Once we've spent time talking I figure out the best plan for you. There is no magic pill or overnight success. It takes a well executed plan and desire. If you give me 100% we will get there. I work with a wide array of clients everything from young athletes to your corporate executives. My style is simple. Create an environment where you can be successful and have fun along the way. If you think I might be the one to change your life definitely reach out to me.
View full profile
#7 Jaimi Jansen
Jaimi Jansen has been working as a trainer for over 10 years. Her passion for health and wellness come from her life as an athlete as well as her personal experience gained through her struggle with serious injuries sustained from an accident she had at age 18. In order to understand the body so as to help herself and others, Jaimi earned a degree in Biochemistry through UC Santa Cruz, and went on to become a Certified Nutritionist and Personal Trainer.
Certified through the National Academy of Sports Medicine, Hanson Muscle Technique and as a massage therapist, she uses a combination of hands on techniques and specific exercises to get her clients amazing results. She specializes in preventative medicine and has worked with not only community members, but college and professional athletes including NFL, NBA, & MLB.
Jaimi's goal is to improve the quality of life and help people achieve the optimal path to health by creating a community of wellness. In 2009 her dream of providing all-inclusive care was realized when she founded Santa Cruz Core Fitness + Rehab.
In 2013 she was awarded the United States Associate of Small Business and Entrepreneurship Female Entrepreneur of the year. She continues to share her passion through the growth of her business and formation of the nonprofit Santa Cruz CORE Foundation. Passionate about her community and health for all, Jaimi and Santa Cruz Core offer many sponsorships and donations and strive to be active and involved with local events and non-profit organizations.
View full profile
#8 Alex Soto
Alex Soto is a local Santa Cruz Certified Personal Trainer. He received his certification from the International Sports Sciences Association in 2011 and has trained with individuals seeking to excel their weightlifting skills and weight loss management. Alex has also studied with Dr. Jack Barnathan in Los Angeles, CA to continue to stay on the cutting edge of personal training and exercise science.
In addition to being a Personal Trainer, Alex has several years of experience in the medical field providing emergency care for Santa Clara County through the 911 system.
Alex stays active outside of the gym surfing, running at the beach, or challenging himself at those Sea Cliff stairs. He is currently working on his strengthening and conditioning for wind surfing.
View full profile
#9 Al Garza
Hi my name is Al. I was formerly a firefighter proudly serving San Francisco. My journey to health, wellness, and fitness started a long time ago. I have always been involved with athletics. And having been a firefighter and a public safety officer for 30 years, I learned the value of keeping my body fit and avoiding injury. I have a passion to teach and instruct people on their own personal road to wellness.
I am a very strong believer in the importance of proper nutrition . That's where it all starts! My sessions are challenging, effective yet efficient. I make sure I meet every client's individual needs and goals
Let's get started!! STAY STRONG "Live Well, Eat Well!"
View full profile
FYT's Featured San Francisco Personal Trainer
Matt Cronin
You have a specific goal. I have specific specialties. If those align, this partnership will be golden.
Fill out the form below then message me.
THESE THINGS COST ABOUT THE SAME AS A PERSONAL TRAINING SESSION
There are splurges and necessities. All of the below items are similar in price to a training session but won't make you feel half as good. Invest in yourself!
MOVIE TICKETS & POPCORN FOR TWO
DINNER OUT AT A RESTAURANT
More San Francisco Personal Trainers
The FYT Difference
Find Your Match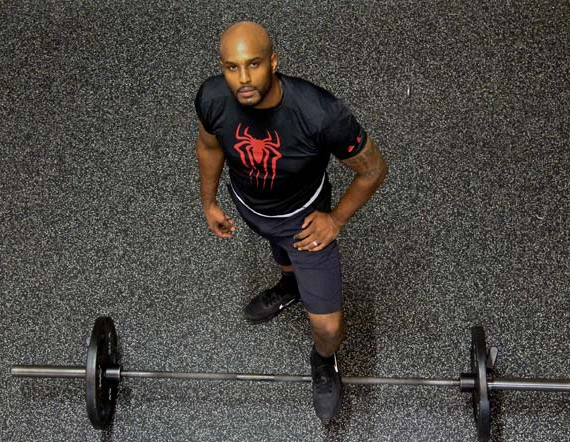 Our approach is different. We recommend trainers based on you. Your goals. Your schedule. Your location. Your lifestyle. After all, this is personal training.
Find Your Match
Train In-Home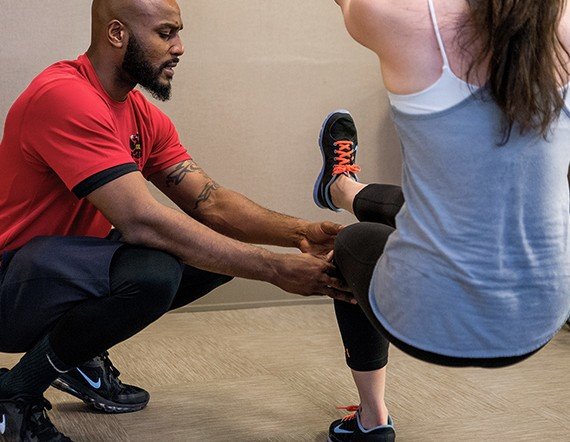 Our trusted and vetted FYT Pros will meet you at your home, office, hotel or at the park. Schedule when and where it's most convenient and comfortable for you. And we even bring all the equipment.
About In-Home Training
Train With Friends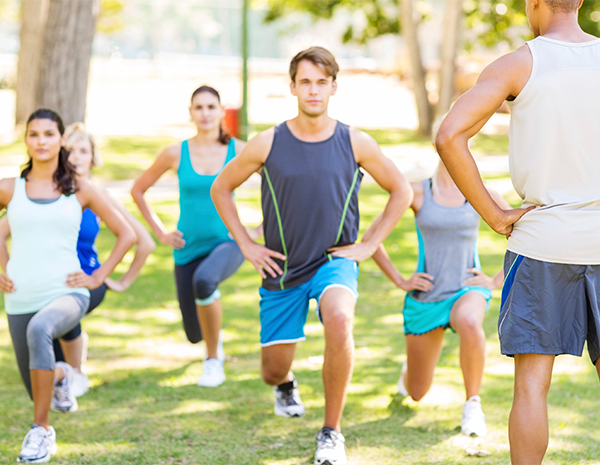 Train with a partner or up to 5 of your friends with Partner & Small Group Training session options. A FYT Pro comes right to your door! Split the cost, have fun, and bring new meaning to the phrase "squad goals".
About Partner & Small Group Training
Train at Top Gyms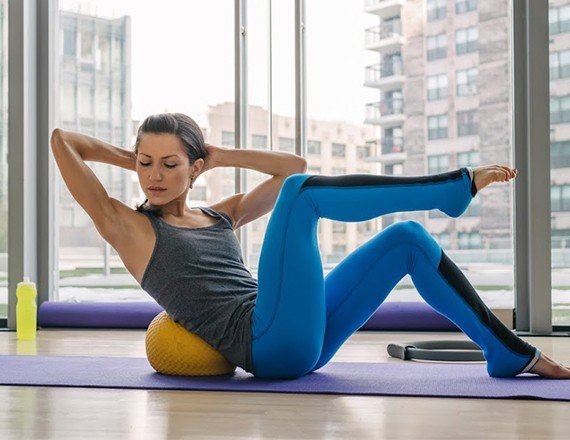 We've partnered with the best of the best so you can train at the top gyms and studios in the city. You never need a gym membership to book a personal training session.
Simple & Affordable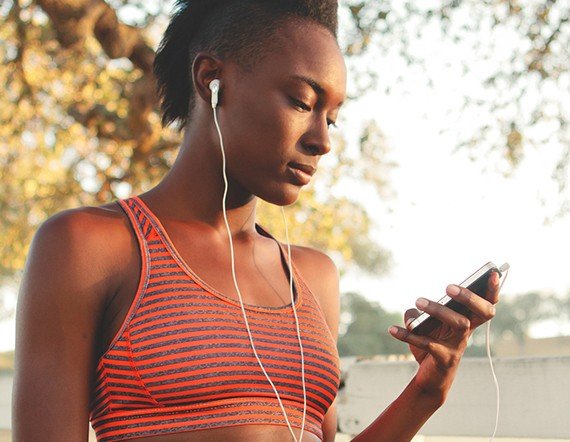 Search, schedule & pay all from your desktop or mobile device. No sales pitches and no back and forth. No memberships. No contracts. No expensive packages.
Trusted & Secure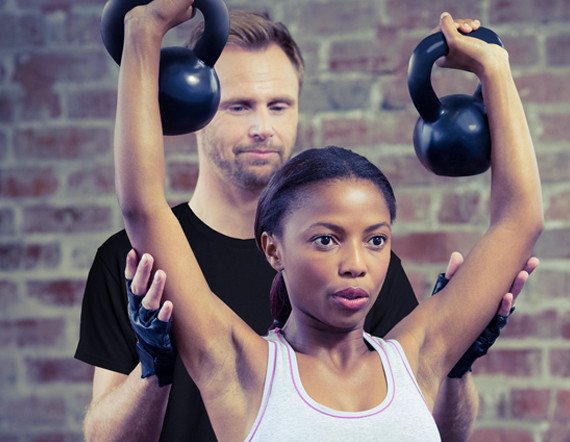 Pay securely and train safely with a vetted and insured FYT Pro.
Previous
Next