The best way to find
a personal trainer.
Period.
San Francisco's best vetted and insured personal trainers delivered to your home, park, or building gym.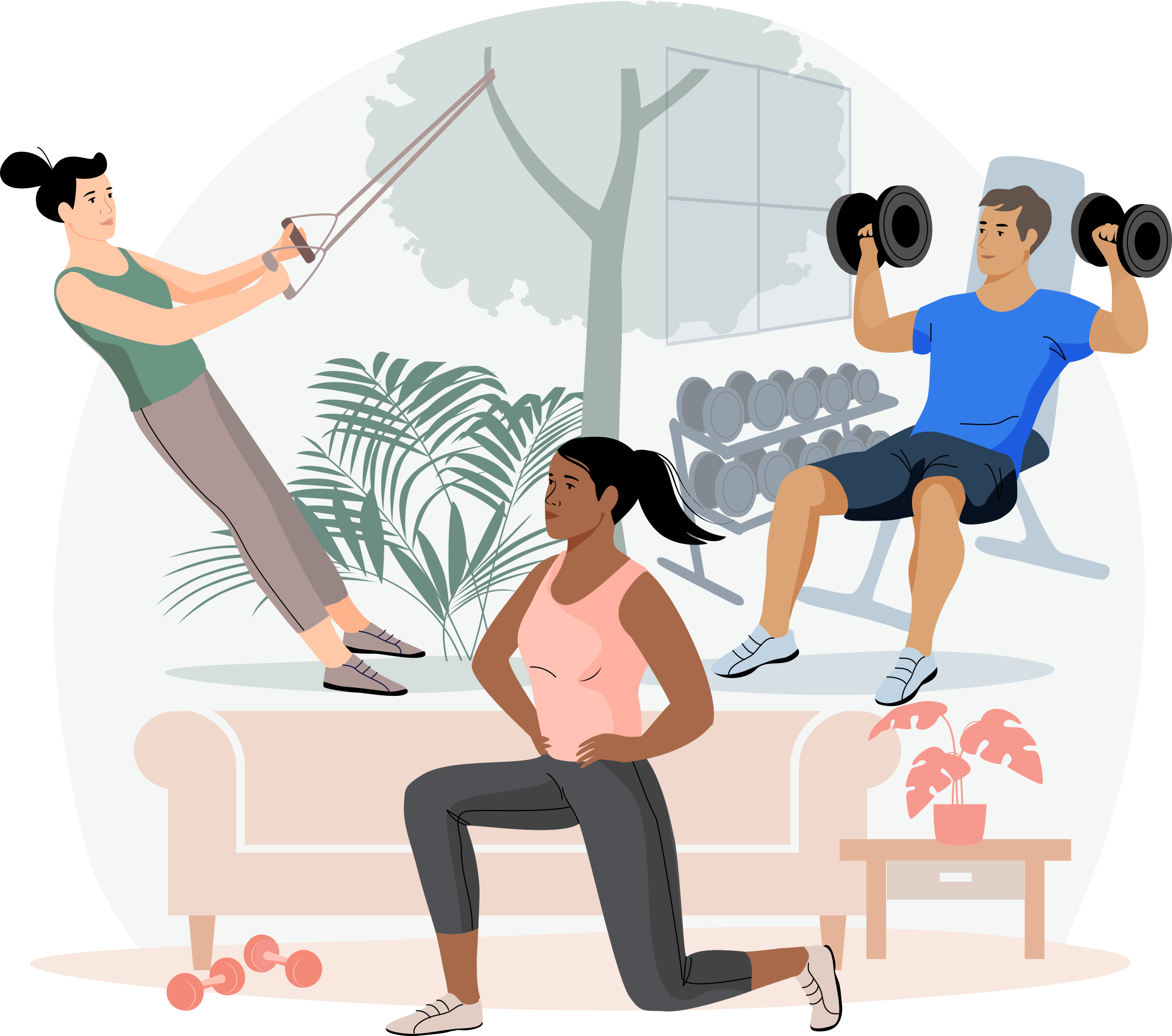 Now is the time to invest in your health.
Find Your Trainer makes getting fit simple.
Exercise where you want, when you want.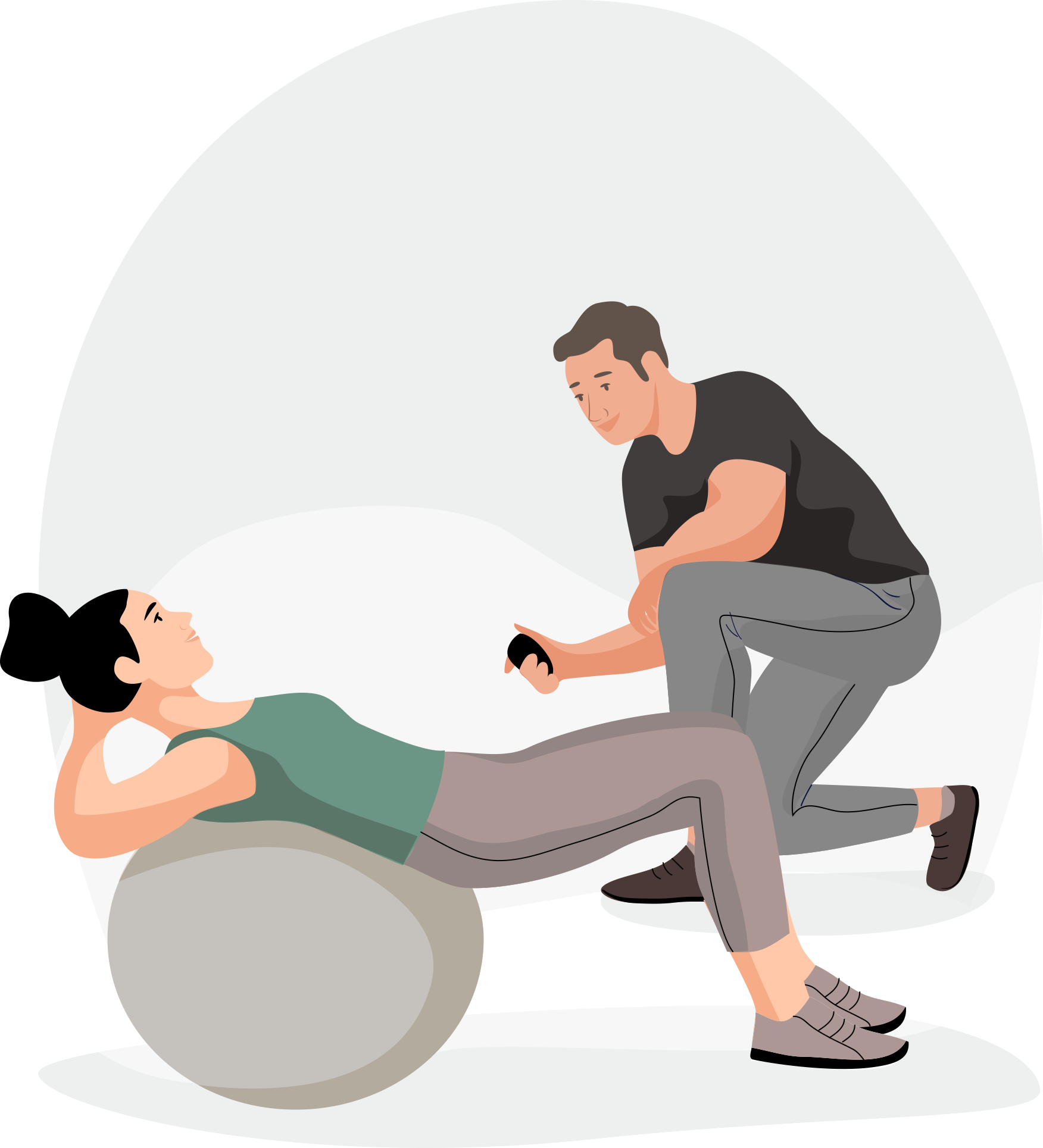 Let's face it, getting in shape can be hard. Our San Francisco personal trainers will create a personalized workout plan, show you what to do, and support you every step of the way. We are committed to your long-term success.

FYT Pros have helped thousands of people just like you.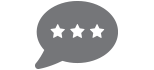 Read bios and reviews of personal trainers in San Francisco and pick the perfect one for you.
San Francisco personal trainer reviews

Personalized
I purchased a package for my mother remotely. Brooke has been very accommodating with my mother's needs and my arrangements. She personalized the fitness program to meet the physical needs for my mother's lifestyle change. I recommend Brooke.

Meghan
She is terrific and is helping me a lot.

Great Site.
Great site. Found a great trainer to help me achieve my goals.

high convenience
The site was easy and setting up a trainer that personally works around your schedule and location is perfect for what I need!

Find Your Trainer has been a great experience!
Finding and working with a trainer has been so easy through this site. No regrets!

Kristen Lane
Kristen is a great trainer and coach.

Great trainer!!
I highly recommended ruslana! I've done 1 session so far and it is nice to have a trainer that focuses on your needs and ability's. I'm only a beginner so it was nice having her break down how to target the areas I'm trying to improve!

Always punctual, prepared with a
Always punctual, prepared with a good plan, patient with me!

Great trainer
Annika is really wonderful. She understands what I need help with and is great at explaining why each exercise is useful. She is smart, lively, a joy to work with!!
How it works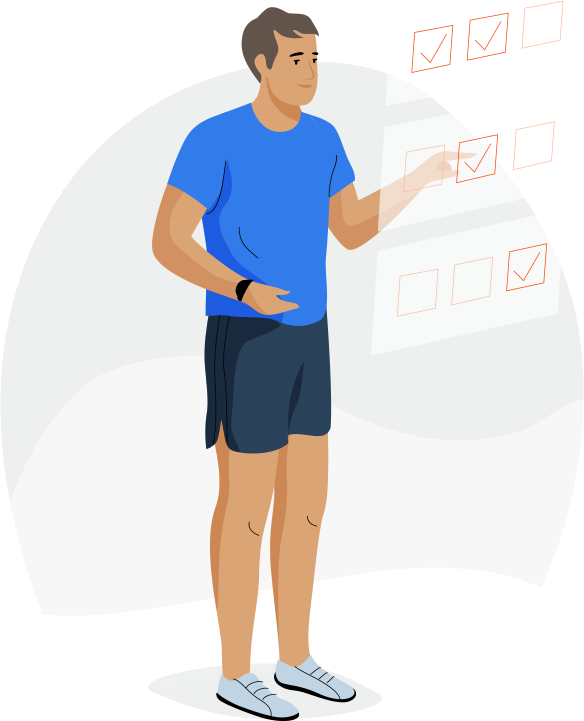 1. Take the quiz
Get matched & pick the
perfect local San Francisco trainer for you.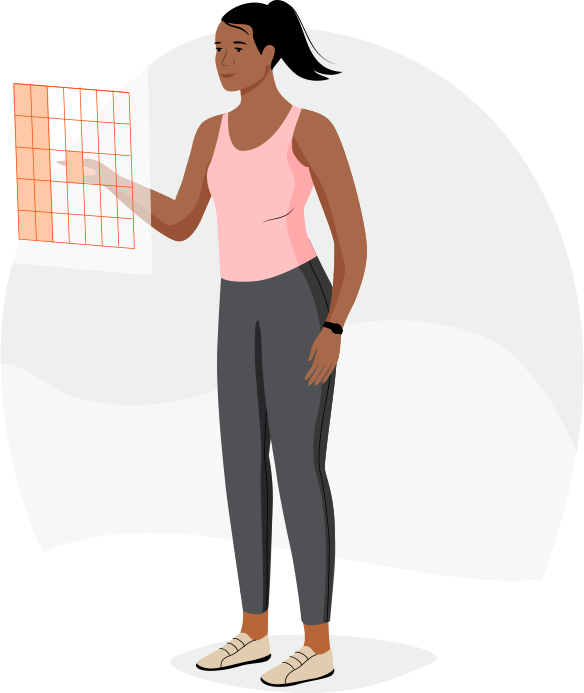 2. Book your session
Pick a time &
securely pay online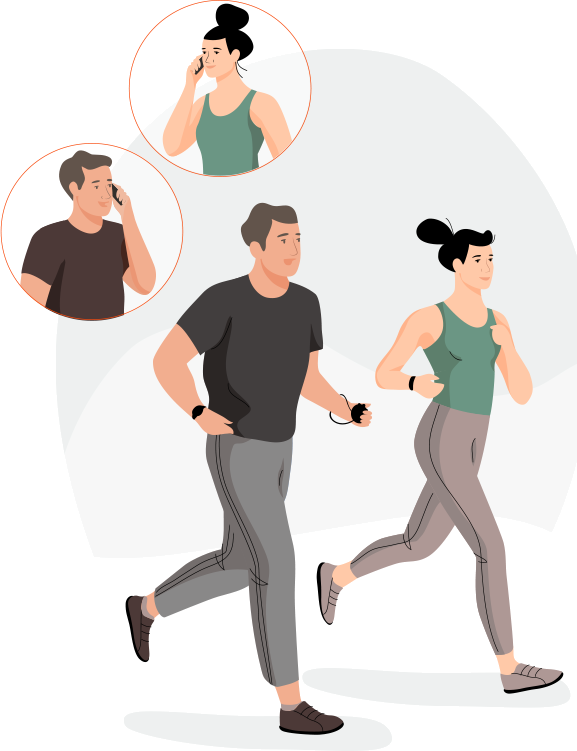 3. Get FYT !
Schedule your free phone
consultation & start working out!
The FYT promise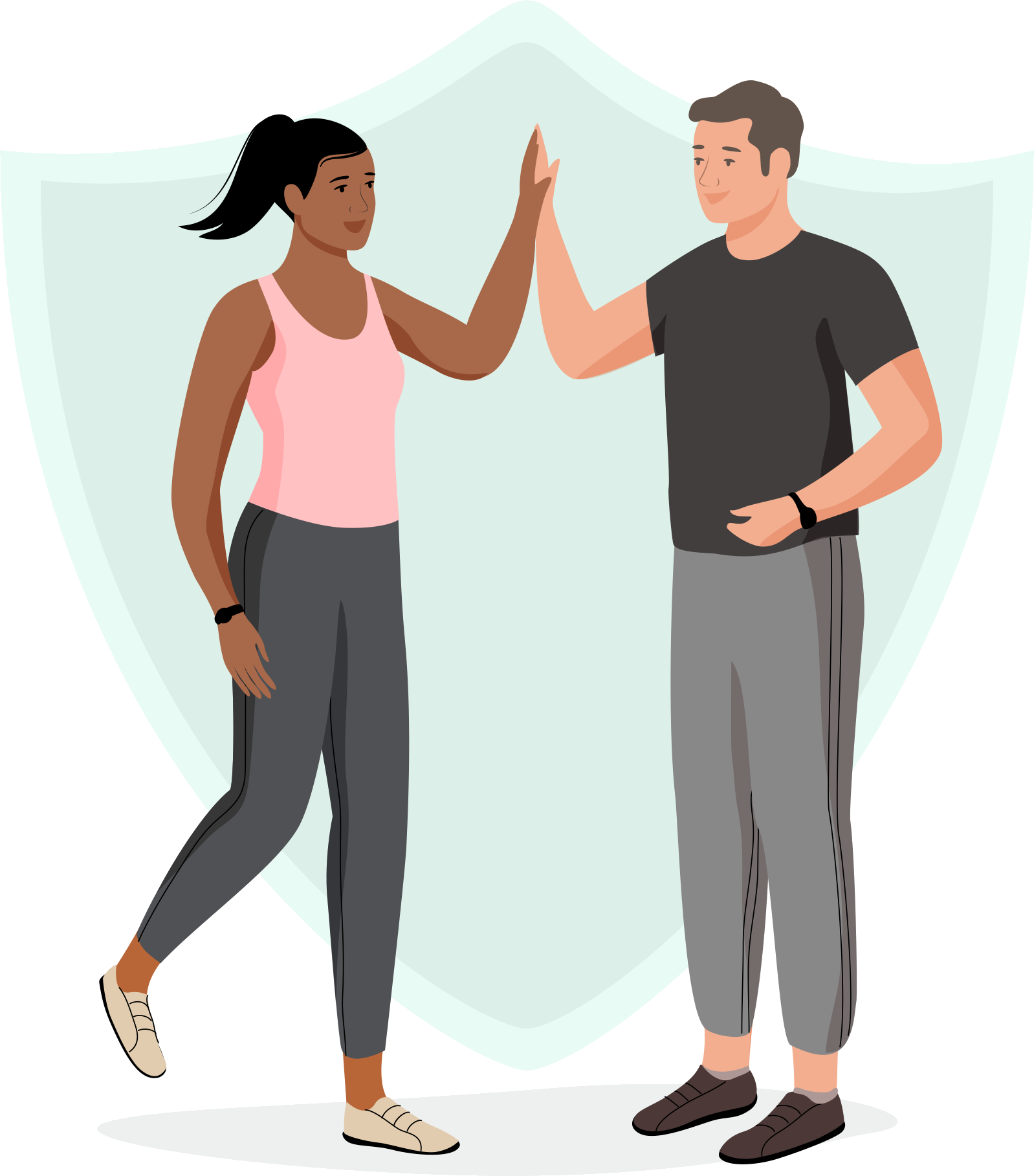 FULL money back guarantee after your first session if it isn't the BEST exercise experience you've ever had!

Always be supported. Never judged.

All FYT Pros are certified, insured, and complete a full background check.

Your trainer will bring all the equipment you need for your workout.

Free phone consultation after you book your first session.
As seen in








The best personal trainers in San Francisco
Alex Schonfield
(24 reviews)
I've done sports through college so never really thought about getting a trainer. After moving to SF and spending a few years slacking off, I decided I needed to break my old exercise routines and get motivation and direction from a professional trainer. Alex is my first personal trainer and I couldn't be more impressed and happy with the results. I'm looking forward to every session and feel great thanks to the workouts. I've been doing sessions with Alex for close to six months and don't see myself ever stopping. In addition to great workouts, Alex is extremely welcoming, the gym is nice / there is plenty of space and the location is very convenient. I highly recommend giving Alex a shot!
Train with Alex
Trever Brunelli
(7 reviews)
I feel like I've been really lucky finding a great trainer on my first shot. I've been working out with Trever for about 6 months, and I'm still shocked at how I look compared to just a few months ago. I've been lifting weights most of my adult life, and I've never been able to get the results like I've achieved since I started training with Trever. I lost about 35lbs in the first 2 months, then immediately started to build up muscle and gain solid weight in all the right places. Still, I continue to see pretty amazing results every week. So far, I can honestly say that it's been one of the greatest investments I've made in myself. What I originally planned for a 2 month program, has been extended infidelity due to the results I got within the first month alone. I cannot recommend Trever enough, it's definitely worth the time and investment.
Train with Trever
Patti Tobenkin
(5 reviews)
Training with Patti is an incredibly positive experience. She is sensitive to individual concerns, needs and goals and is a delight to work with. Personal training was something I had wanted to do for a very long time but did not have the confidence to pursue. Patti was encouraging and positive from our first meeting and it's the best thing that I have done for myself in a very long time. If you are looking for a highly qualified trainer, I recommend Patti. She is extremely knowledgeable, encouraging and kind.
Train with Patti
Amy Chang Radosevich
(4 reviews)
Any personal trainer can teach exercises and suggest diet changes to help a client lose a few pounds. What is special and rare, is a personal trainer who can inspire a client to make fitness an integral part of their life. This is what Amy Chang has done for me. I have been working with Amy for several years and she has inspired and supported me beyond measure. She has taught me success doesn't necessarily mean a decreasing number on a scale, but rather how setting a goal like getting to the gym 5 days a week without exception can and will make you successful. She has encouraged me to think outside my comfort zone and push to achieve goals like training for and running a half marathon. More importantly, she has taught me that it's not about being accountable to my trainer every week, but rather to myself. Thanks to Amy, I have and continue to achieve my fitness goals.
Train with Amy
Olivia Svrchek
(3 reviews)
I hired Olivia as my first yoga instructor, and she was fantastic! I was nervous about my first lesson, but she has a very calming presence that helped me relax. I would recommend her to anyone, as she brings her nursing knowledge with her.
Train with Olivia
Eddie Sumpter
My mission is to promote total health and wellness, To help people reach their fitness goal, and to change lifestyles. To make fitness everyday! I will help you set realistic goals, and help reach them in a way that you can enjoy. I hope to get you to love fitness the way I do and make fitness everyday!

"Fitness is everyday. " Its in the decision to have a salad over a hot dog, or the choice to leave your warm cozy bed at 5 am to go for a run because you know that is the only time you can get it in today. Fitness presents itself in the many choices we make daily. Our goal is to get better one choice at a time
Train with Eddie
Chelsea Arroyo
(1 reviews)
I've been training with Chelsea for a little over two months now. I was pretty nervous about the whole thing but have been prioritizing my health and just went for it. Chelsea's been incredibly supportive and encouraging while challenging me to constantly do better. I appreciate that she doesn't yell at or coddle me, she's just direct and if I can't do something, she makes modifications for me. We train at a park and she brings all the gear. I've seen changes in my body that I never thought possible and this newfound strength is all thanks to Chelsea! Go with her, she's the best!
Train with Chelsea
Kenya Moses
(1 reviews)
Kenya Moses was terrific! She tailored the workouts to my needs and kept them challenging. She was a very motivational trainer as well.
Train with Kenya
Alex Soto
Alex Soto is a local Santa Cruz Certified Personal Trainer. He received his certification from the International Sports Sciences Association in 2011 and has trained with individuals seeking to excel their weightlifting skills and weight loss management. Alex has also studied with Dr. Jack Barnathan in Los Angeles, CA to continue to stay on the cutting edge of personal training and exercise science.
In addition to being a Personal Trainer, Alex has several years of experience in the medical field providing emergency care for Santa Clara County through the 911 system.
Alex stays active outside of the gym surfing, running at the beach, or challenging himself at those Sea Cliff stairs. He is currently working on his strengthening and conditioning for wind surfing.
Train with Alex
Are you a San Francisco trainer?
Get new clients. Changes lives.