The BEST way
to exercise.
Washington personal trainers delivered to
your home, park, or building gym.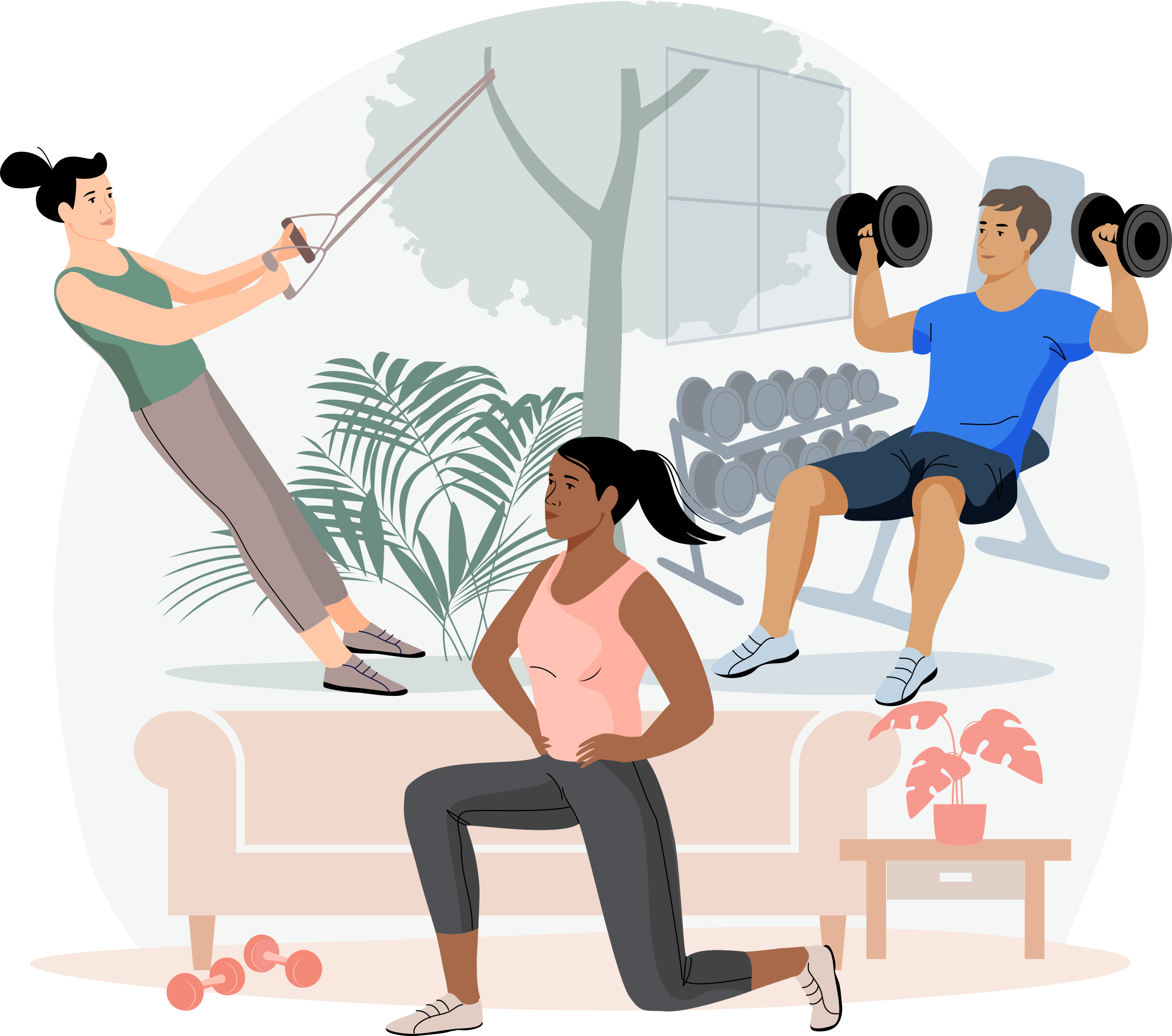 Find Your Trainer makes getting fit simple.
Exercise where you want, when you want.
Get healthier, stronger, and feel your best!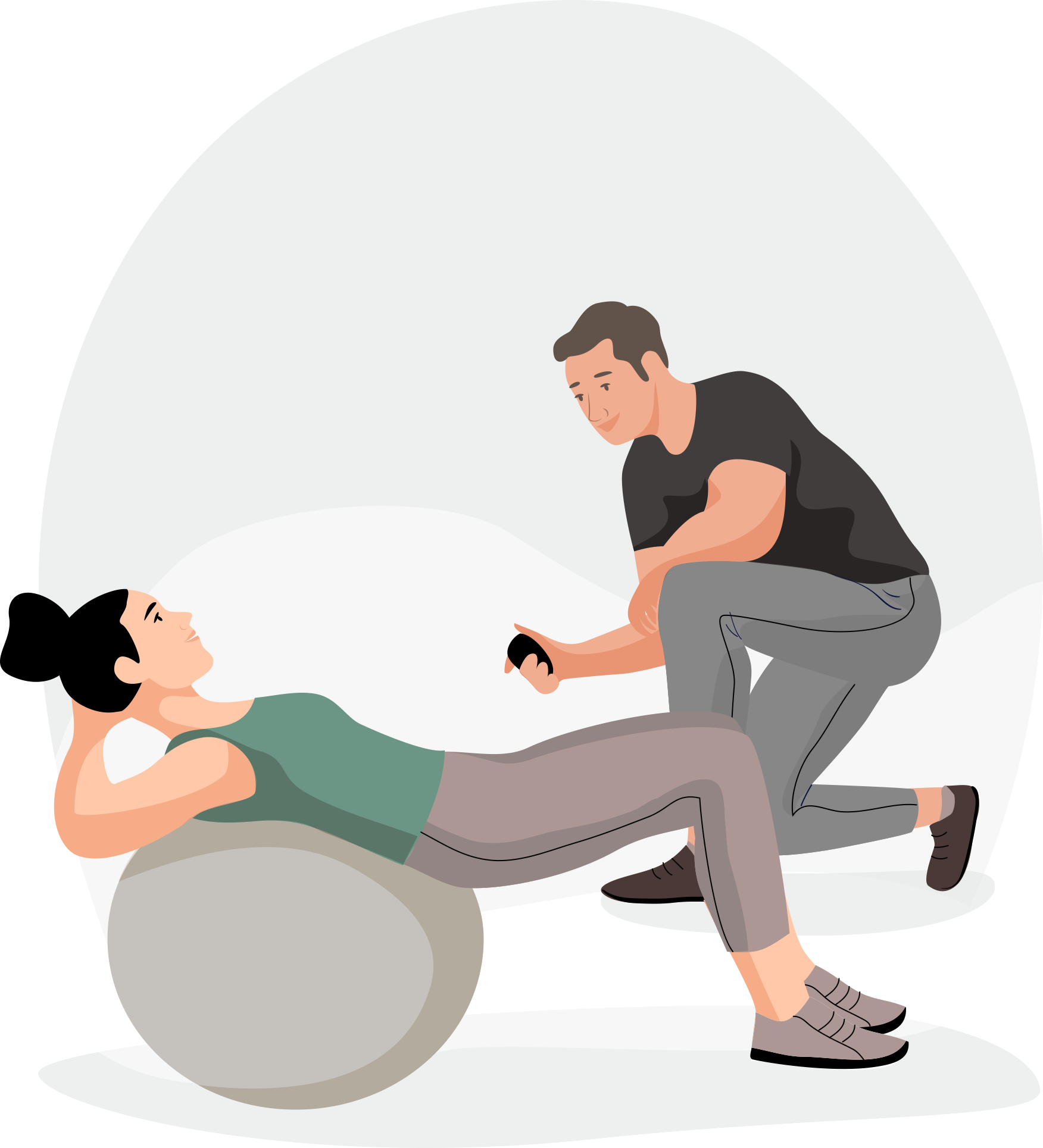 Let's face it, getting in shape can be hard. Our Washington personal trainers will create a personalized workout plan, show you what to do, and support you every step of the way. We are committed to your long-term success.

FYT Pros have helped thousands of people just like you.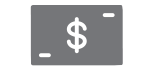 Read reviews of personal trainers in Washington and pick the perfect one for you.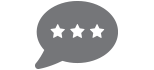 Book a certified and vetted trainer for a lot less than the gym.
Washington personal trainer reviews

Professional!
On time and well prepared. A joy to work with!

Love my trainer!
First session went even better than I could ha e hoped! Thank you!

Maurice - excellent trainer
Maurice was hired to work with my 18 year old son who wanted to learn more about lifting weights, become stronger, learn about martial arts and come back to working out after a injury sustained playing basketball. Maurice is a really nice and caring individual and a great trainer. He made my son ...

Been training with O'Neil at
Been training with O'Neil at my building gym for a few weeks now. He always comes prepared and is very organized, making it easy for me to track my progress. He makes himself available if I ever have any questions and seems very knowledgeable. I look forward our future training sessions!

She is awesome! Highly recommend!!
She is awesome! Highly recommend!!

Terrific
On time, energetic, smart.

Excellent service
Excellent service

Great!
Very easy to use and great trainers!

Michele is amazing! Love everything
Michele is amazing! Love everything about our sessions!
How it works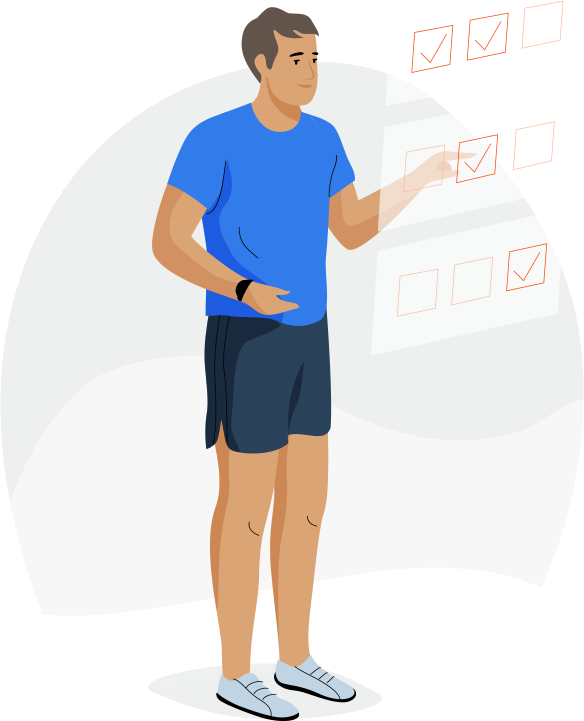 1. Take the quiz
Get matched & pick the
perfect local Washington trainer for you.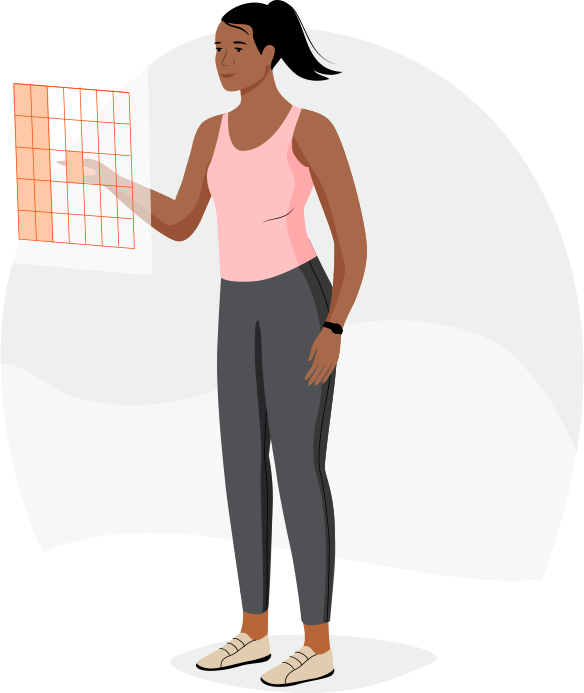 2. Book your session
Pick a time &
securely pay online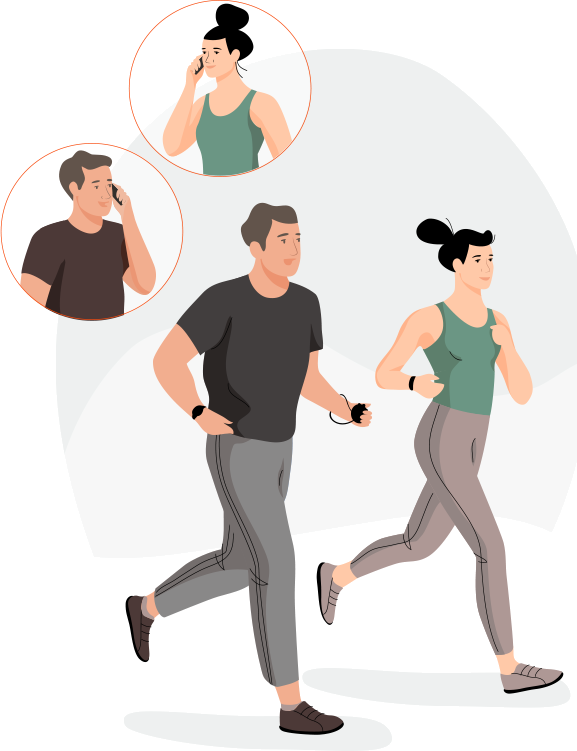 3. Get FYT !
Schedule your free phone
consultation & start working out!
The FYT promise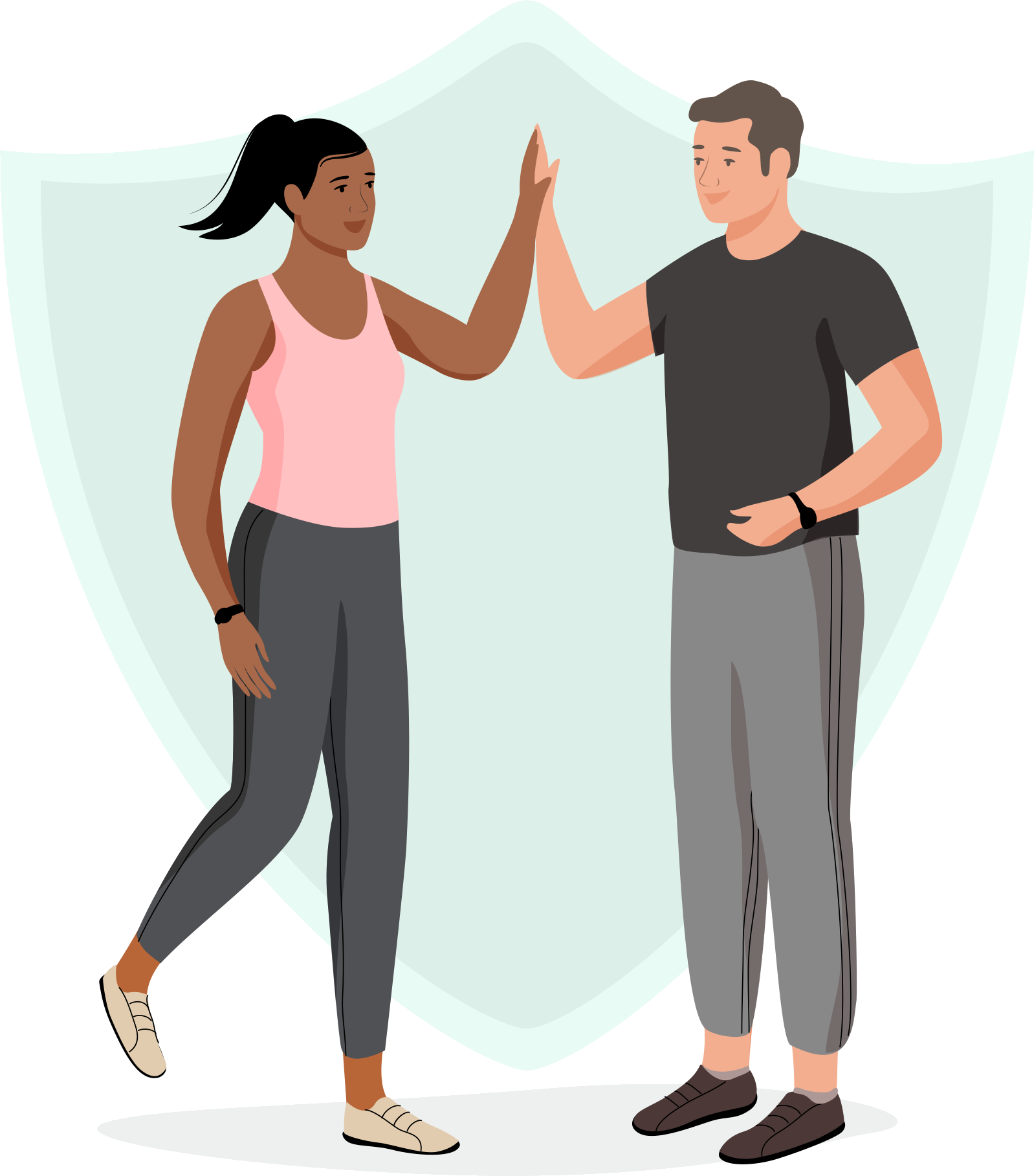 FULL money back guarantee after your first session if it isn't the BEST exercise experience you've ever had!

Always be supported. Never judged.

All FYT Pros are certified, insured, and complete a full background check.

Your trainer will bring all the equipment you need for your workout.

Free phone consultation after you book your first session.
As seen in








The best personal trainers in Washington
Renae McCloud
(8 reviews)
I've been training with Renae over 15 years. She is very knowledgeable, has an eye for form and technique, she is creative with the workouts and keeps me motivated to stay on track. I've had highs and lows over the years and Renae is always by my side supporting me every step of the way.
Train with Renae
Kelly Clark
(7 reviews)
She was great! She knew what she was doing and I enjoyed running with her. I would do another run/fitness session with her.
Train with Kelly
Sandra Brown
(3 reviews)
I've know and worked with Sandra Brown for the past two years. I've taken classes that Sandra has taught; and, I worked with her as a Personal Trainer. She is positive, kind and SO encouraging. I was shy about trying an exercise program and Sandra walked me through options and has continued to help me stay active and involved in classes, in spite of a recent rotator cuff injury. She was careful to always give me work-a-rounds to continue exercising, while protecting my shoulder and gently helping me to strengthen the muscles in my back, neck and fore arm. I highly recommend Sandra Brown as a trainer and/or instructor, especially for people who are hesitant about beginning an exercise program, increase physical fitness or individuals who may have some physical limitation. She cares for her students and makes such a monumental effort to help and encourage, whether in a class or as a person client. I look forward my continuing association with Sandy.
Train with Sandra
Daniel Marinello
(2 reviews)
Daniel is an excellent trainer. He's very encouraging and makes you work your hardest. He is also very knowledgeable with his workouts and I would definitely recommend him to my friends.
Train with Daniel
Christine Eriksen
I have been a fitness instructor and personal trainer since 2011. I became a trainer to specifically work with older adults who have health concerns that may not be addressed in large classes or with younger trainers who have no experience with older adults.

My goal is to help you achieve personal goals for improved health and fitness through instruction and motivation. I enjoy building relationships and sharing my love of fitness. Strength training is my passion, helping you maintain flexibility, strength, agility and balance as you age.
Train with Christine
Christie Soanka
I have been involved in exercise all my life, staying active and playing sports. In college I earned my BA in Exercise and Sports Science from Western Washington University and stayed active on their collegiate rowing team. Since then I have been involved in public, private and corporate fitness for over 18 years. I currently personal train clients in their home as well as run small group training sessions from my home. I can bring equipment to the client's home and/or utilize the equipment they have and design a program that is specific to their needs and goals. I always incorporate an element of fun into every session. I enjoy working with people who are motivated to change their health but just don't know the best way to go about it. I believe that my strength is changing things up often enough so clients can see consistent improvements as well as enjoy what they are doing. I have three young children, which gave me a better understanding of the battle to lose weight and regain my level of physical fitness. It is important to me to work with people at their level, but also challenge them so they feel successful.
Train with Christie
Rachel Straight
I love to work with beginning and intermediate fitness clients. My goal is to meet you where you are at and help you get to the next level....then repeat! My studio is small with a personal feel, so if you prefer a more private experience (even in group classes), you can be comfortable here. My desire is to give you a place where you can learn fitness form, practice new exercises and improve your cardio so you feel comfortable exercising anywhere.

I decided to become a trainer after I was diagnosed with Type 1 Diabetes at age 37. I had grown up in gymnastics and always loved fitness but my diagnosis made it necessary to get serious about my health. I decided it would be more fun and more successful to do this journey with others. That's when I started iGi Fitness!
Train with Rachel
Molly Tecca
I am passionate about physical health and wellness and enjoy working with individuals that wish to adopt or maintain a healthy lifestyle to accomplish their goals and remain active through life's journey. Whether you are an athlete or non-athlete, if you are ready to adopt or maintain a healthier lifestyle or wish to reach new goals, I will assist and guide you along the way to successfully accomplishing the results you wish to achieve. Your training plan will be customized for your goals and physical abilities along with accountability and support to help you make changes in your life regardless of what stage you are along your journey. Your commitment to yourself along with my personal training services can result in improved physical, mental and emotional health for you and an improved relationship with yourself and others.
I enjoy working with people that want to make a change in their life regardless of their goals or the stage you are currently in. What are your goals? How do you wish to accomplish them? What is your level of dedication to successfully transform yourself and achieve your goals?
What are your goals?
•Functional Movement & Resistance Training - Is there something that you would like to do with greater ease or confidence? Examples:
•Walk up/down stairs
•Lift/carry a gallon of water
•Sit down
•Complete house chores or yard work
•Adopt body weight bearing exercises
•Adopt more activity into your daily routine
•Workout more during the week
•Walk longer and/or more often
•Performance Training
•Weight lifting workouts
•Running workouts(i.e. couch to 5k, half marathon, etc.)
•Cycling workouts (i.e. commute to work, enjoy a weekend ride, prepare for Seattle-to-Portland bike ride)
•Compete in a Bodybuilding Competition
I have worked with clients that have had these goals and been able to support them through their journey. Have a different goal? Contact me and let's discuss it! I will be happy to support you with any of your goals!
Training Experience
•American Council on Exercise (ACE) Personal Trainer Certified
•15+ years in coaching, mentoring and fitness program management
•Managed and coordinated athletic events including: running, cycling and natural bodybuilding competitions
•Served on several non-profit boards targeted at building communities to promote health and wellness and develop strong programs to engage everyone at every stage of their fitness journey.
•Inspire and motivate others through my own lifestyle changes and encourage healthy life changing habits on their journey
Train with Molly
Are you a Washington trainer?
Get new clients. Changes lives.