The best way to find
a personal trainer.
Period.
Atlanta's best vetted and insured personal trainers delivered to your home, park, or building gym.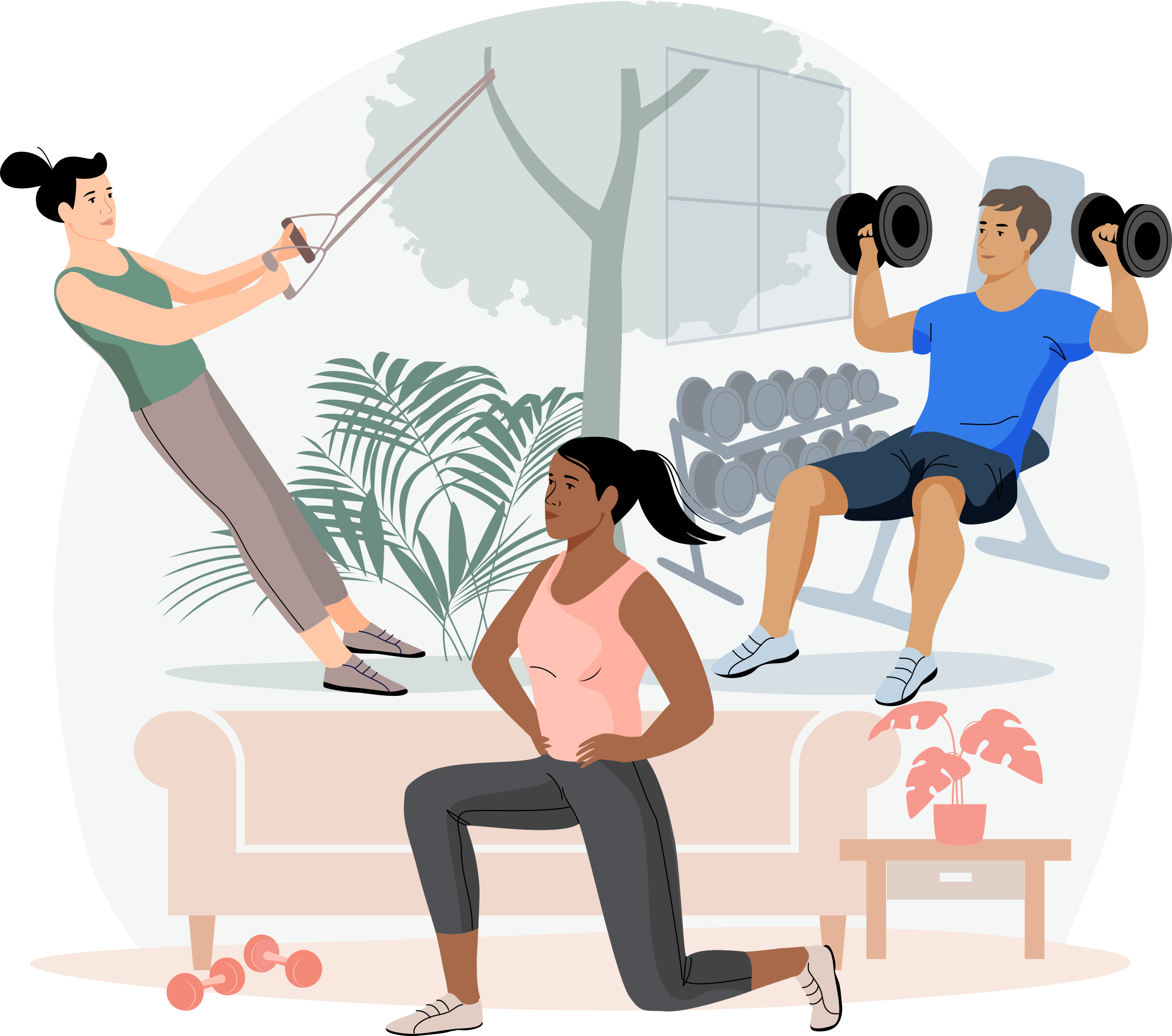 Now is the time to invest in your health.
Find Your Trainer makes getting fit simple.
Exercise where you want, when you want.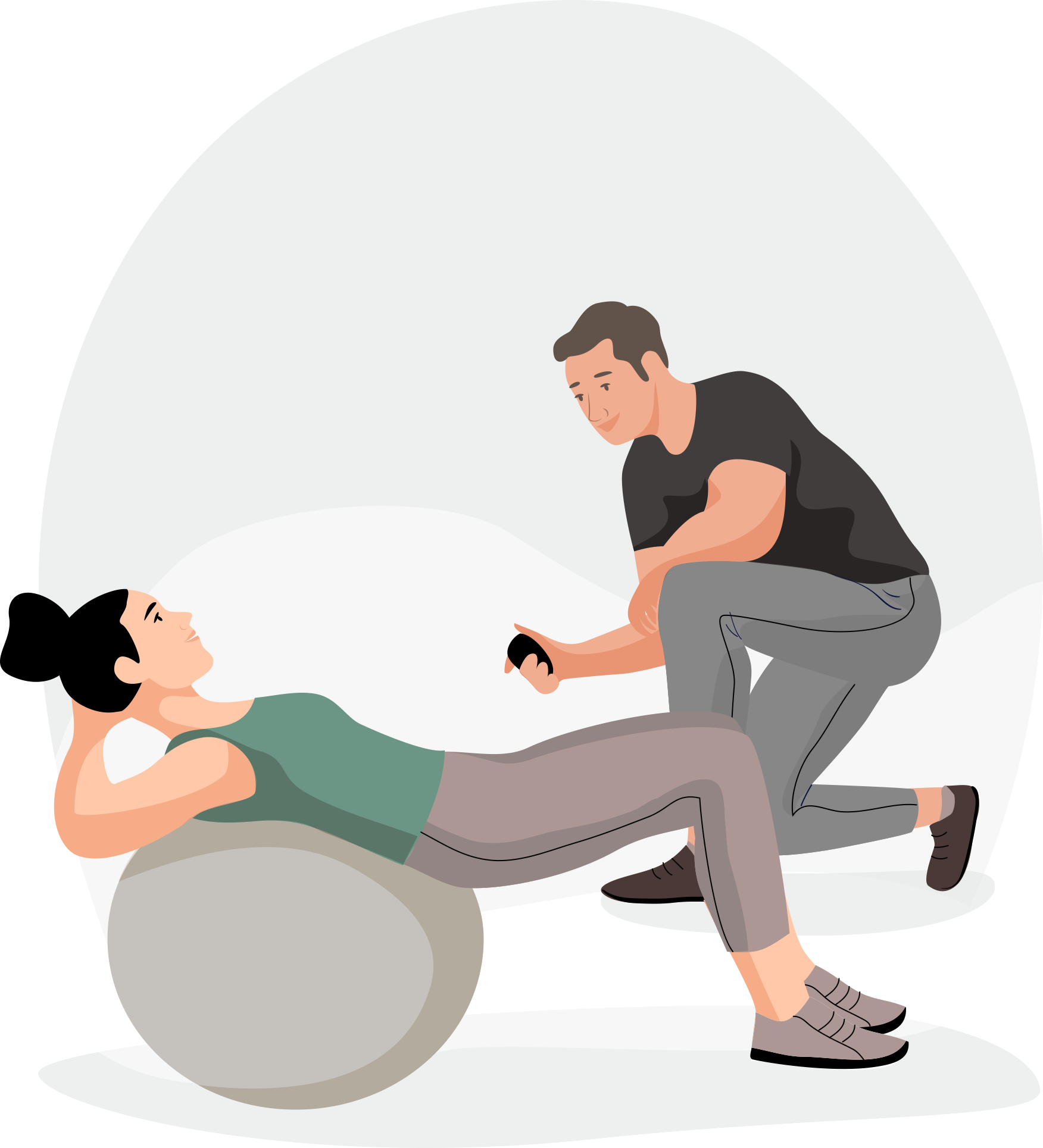 Let's face it, getting in shape can be hard. Our Atlanta personal trainers will create a personalized workout plan, show you what to do, and support you every step of the way. We are committed to your long-term success.

FYT Pros have helped thousands of people just like you.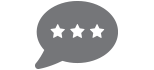 Read bios and reviews of personal trainers in Atlanta and pick the perfect one for you.
Atlanta personal trainer reviews

Personalized
I purchased a package for my mother remotely. Brooke has been very accommodating with my mother's needs and my arrangements. She personalized the fitness program to meet the physical needs for my mother's lifestyle change. I recommend Brooke.

Meghan
She is terrific and is helping me a lot.

Great Site.
Great site. Found a great trainer to help me achieve my goals.

high convenience
The site was easy and setting up a trainer that personally works around your schedule and location is perfect for what I need!

Find Your Trainer has been a great experience!
Finding and working with a trainer has been so easy through this site. No regrets!

Kristen Lane
Kristen is a great trainer and coach.

Great trainer!!
I highly recommended ruslana! I've done 1 session so far and it is nice to have a trainer that focuses on your needs and ability's. I'm only a beginner so it was nice having her break down how to target the areas I'm trying to improve!

Always punctual, prepared with a
Always punctual, prepared with a good plan, patient with me!

Great trainer
Annika is really wonderful. She understands what I need help with and is great at explaining why each exercise is useful. She is smart, lively, a joy to work with!!
How it works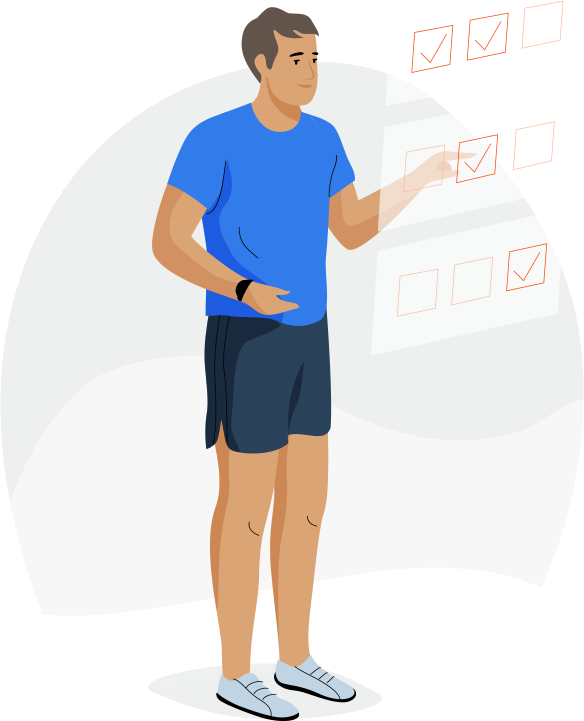 1. Take the quiz
Get matched & pick the
perfect local Atlanta trainer for you.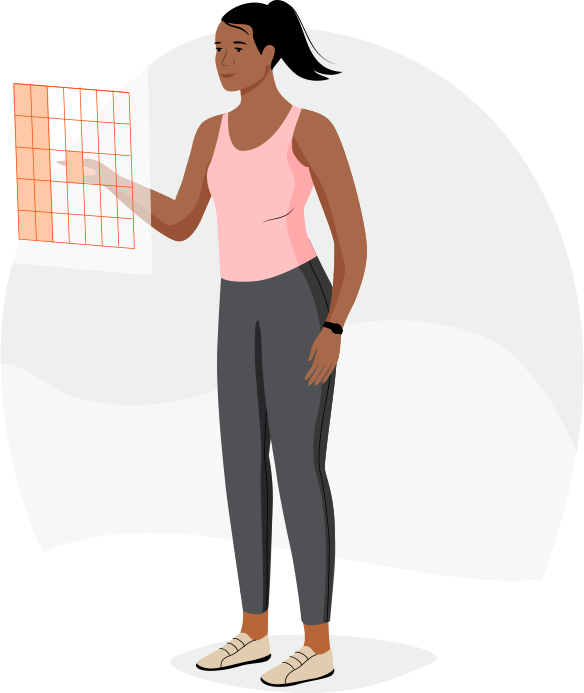 2. Book your session
Pick a time &
securely pay online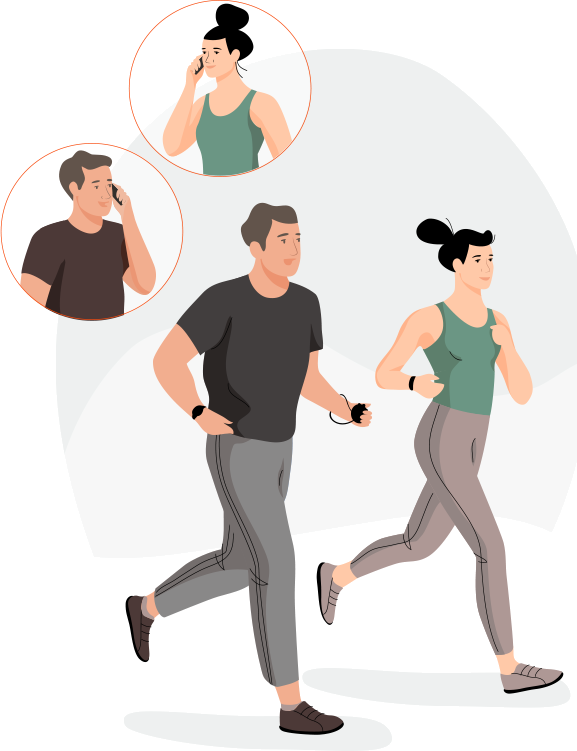 3. Get FYT !
Schedule your free phone
consultation & start working out!
The FYT promise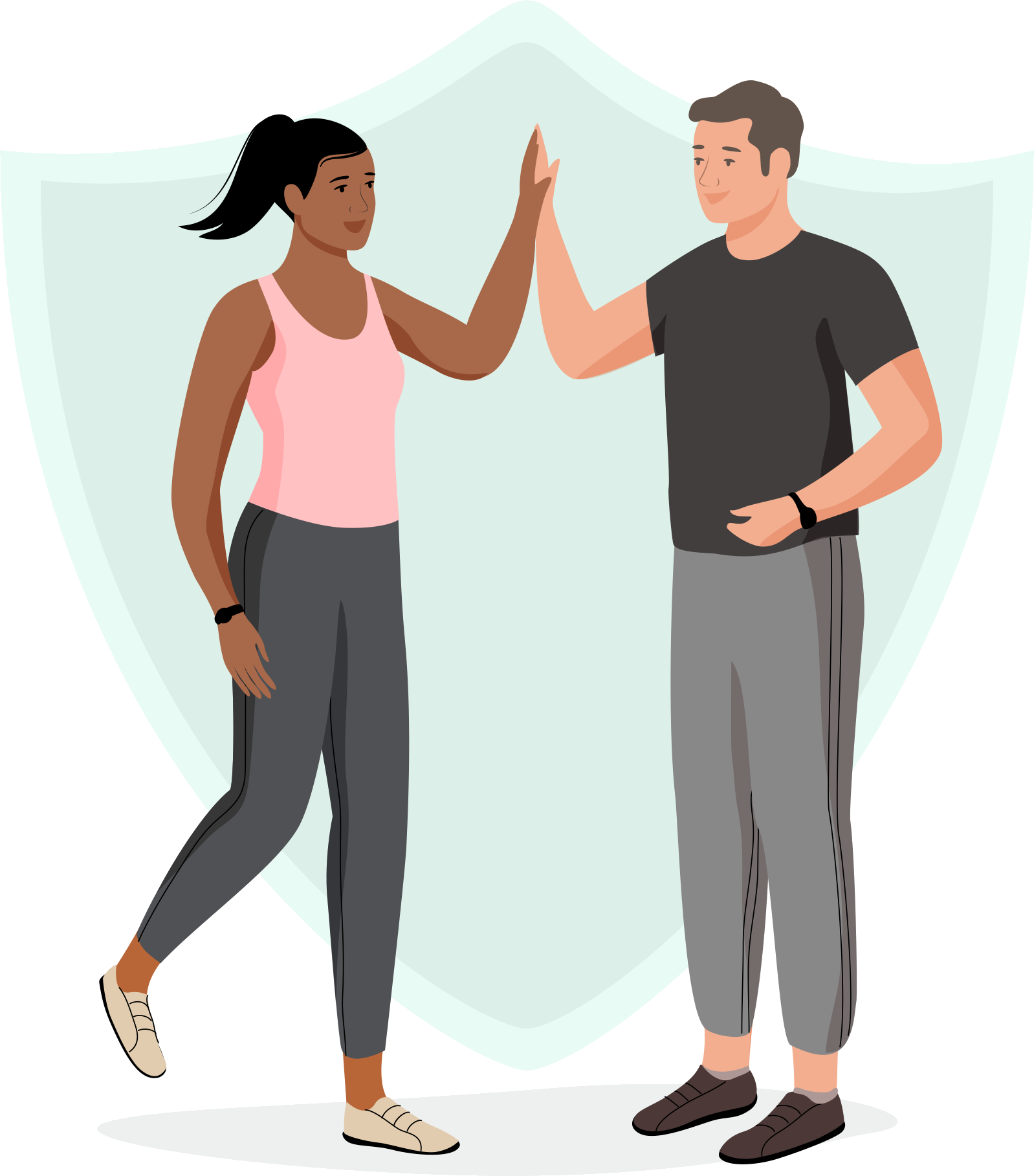 FULL money back guarantee after your first session if it isn't the BEST exercise experience you've ever had!

Always be supported. Never judged.

All FYT Pros are certified, insured, and complete a full background check.

Your trainer will bring all the equipment you need for your workout.

Free phone consultation after you book your first session.
As seen in








The best personal trainers in Atlanta
Khandy Williams
(23 reviews)
Top notch trainer!! Approachable, understanding and delightful! She makes workout geared toward your strengths yet challenging. Ive been working out with her for the past 3 years and have enjoyed every moment!
Train with Khandy
Donald Cumberbatch
(18 reviews)
Donald is great! I've had a few trainers prior to him but none as professional and welcoming as he. Don't get me wrong, he is tough but caring. He is just as motivated about your journey as you. I would definitely recommend hiring him. Thanks Donald for all your support!"
Train with Donald
Michael Heath
(11 reviews)
Gosh, where do I begin?! Michael is awesome! From the moment you walk in and you're greeted with a smile, your name and big high five, you know you're in a great place. My schedule changes weekly and I have to admit, it's difficult to stay motivated. However, he never seems to let me down when I let myself down. He is constantly motivating me and thoroughly checking my progress to make sure I stay the course. I loved looking forward to going there. I felt stronger after every visit and that's what it's all about.
Train with Michael
Rashad Owens
(5 reviews)
Before I discovered the program I was struggling with losing 50lbs. You can ask my friends...I was in the gym 3-5 times a week and generally ate healthy (and indulged of course). But for 4 years i yo-yo'd....losing 30lbs gaining it back...losing 15 gaining it back...etc. I even tried just about every diet under the sun. Including starvation lol! Definitely don't miss that! I was very VERY frustrated. The frustration felt like a broken dream x1000. I felt as though I was doing everything right but getting nowhere very FAST! I started to think that I would be a big girl forever and to just accept it and eat the friggin cookie and have the slice of pizza. I convinced myself that my body was perhaps not built to be smaller framed. The program changed my life!!! A few months prior to starting, I knew I needed to do something different. I had considered getting a trainer but me and my coins have a very tight relationship lol. I did not want to spend the money! Finally I convinced myself that I was worth the investment! And boy am I glad I did! Sometimes you don't know how much you need something until you have it. The program was different in that Rashad took my goals and dreams and ran with them! He uses his expertise in personal training and created a customized program specifically designed to produce results for me. Funny thing was that I wasn't the first to begin seeing the changes! It was other people. My clothes were fitting looser but I still felt the same and the scale would NOT let me be great. But the moment I pulled out a pair of jeans that have been in my closet for 2+yrs that I could never fit, slid them on and they were loose...that's when I knew it was happening! Now life looks great! (It was always great but now it's more great lol) ;-) I enjoy working out. The program keeps things challenging and interesting. Before you couldn't catch me near any type of weight machine. Now I am excited to hit the weights! My weight loss goal is now 80lbs because I know and feel it's possible. I also want to tone full body. With the program anything is possible. I. CAN. DO. ANYTHING.
Train with Rashad
Ebony White
(6 reviews)
Ebony is so much more than a trainer. She is helping me to comprehensively change my behaviors, and by extension, my life. The first thing I noticed upon meeting her was how hard she works and how much thought and effort she puts into each workout session. As I progressed into training with her exclusively, this individualized care only grew. She is challenging and tough, but working with her is helping me to physically and mentally achieve things I never thought I could do -- things I wouldn't have even tried. Ebony is very smart and a fantastic role model whose guidance on diet, exercise, and overall mindset has quickly become invaluable to me.
Train with Ebony
Bryant Meeks
(5 reviews)
Bryant does an excellent job pushing clients to work harder to meet their goals while being mindful of any physical restraints. He is knowledgeable about how the muscles and nerves interrelate and has provided guidance outside the gym on stretches to relieve back and neck strain.
Train with Bryant
Yonathan Anteneh
(5 reviews)
Amazing progress i have gone through with Yonathan, really love the way I have changed and the motivation he gave my fiancé and i has been phenomenal, if you are trying to make some changes this is the guy to go to, he takes it very serious although he's also very easy going and friendly but well get the job done for you! Highly recommend.
Train with Yonathan
MJ Schindler
(4 reviews)
Our first training session was way more than I expected! I really appreciate all the time you took explaining the movements and making sure I was comfortable. I can't wait for our next work out!
Train with MJ
Max Myers
(4 reviews)
Taking Kung Fu classes with Max is on the list of Best Things I've Done For Myself, along with getting my master's degree in engineering and living for a year in Central America. Through years of travelling, I've been lucky enough to study with many martial arts instructors, but none were quite like Max. His "simple plan, hard work" philosophy applies to anything I do. Patient, inspiring, and genuine, he is the real deal.
Train with Max
Are you a Atlanta trainer?
Get new clients. Changes lives.