Austin Personal Trainers. Delivered.
Find a Personal Trainer in Austin
Find Your Trainer delivers you the best personal trainers in Austin.
Train with a vetted and certified personal trainer
anywhere - a gym, your house, office, hotel or outdoors.
What Our Clients Are Saying
The Best Personal Trainers in Austin
Austin's Top In-home Personal Trainers
Best of 2017 - Check out these highly rated in-home personal trainers in Austin
Whitney Otstott
(7 reviews)
Whitney has been my trainer for over a year now. I have been going 5 mornings a week. I can't imagine starting my day any other way. She is so smart and intuitive. She listens to your goals and helps you work steadily towards achieving them. She changes up routines everyday so I am never bored. When I started, I was not into working out, but I was active because of my hectic and stressful schedule. Hiring her was the best thing I have ever done for myself. I look forward to my work outs, and the benefits I am experiencing are beyond my expectations. I am strong. I am fit. I am healthy. I feel much less stressed. I have more energy. I am a happier person all around. She is an absolutely amazing trainer!
View full profile
Joanne Blackerby
(6 reviews)
At 6'4 and 250+ pounds, I was embarrassed about the way I looked and how far I'd let my body slip. With support from Jo Anne B. and Spirit Fitness I came to enjoy exercise and eating more sensibly. My weight loss was gradual and over 7 months stabilized at a lean 210 lbs. Today, I sleep better and feel better about myself and the way I look.
View full profile
Thomas Price
(3 reviews)
Kerri Ranney
I've known Thomas for a few years now, but a shift in my strength and toning goals led me to partner with him for training. We've spent time talking about my goals, my mental and physical barriers and developing a plan to get me where I want to be. He has pushed me outside my comfort zone and shown me that my physical capabilities are far greater than I once thought. His insight about weight training, bodybuilding and power lifting has been very helpful, and I appreciate his persoective due to his personal experiences and ongoing journey. I highly recommend him for all levels; hesgot what it takes to help you reach your goals.
View full profile
Jennifer Ikonomidis Crabtree
(3 reviews)
I have worked with Jen for about a year now and the progress I have made keeps me coming back for more! She's supportive and an excellent motivator! Getting guidance with my nutrition was such a wonderful added bonus! I have learned so much by working with her and I fully recommend her!
View full profile
Lauren Roberts
(2 reviews)
Before I started working with Lauren I would look for all the easy fixes and fad diets...Lauren helped me breakup with all my bad food habits and showed me work outs that worked best for my body! I loved that i got a customized plan! I feel and look great after working with lauren!
View full profile
Erin Davis
(1 reviews)
Trish Flores
I love my trainer! Erin is wonderful, highly motivating and always listens to my concerns. I feel like she is helping me become healthy and I love the workouts she brings me.
View full profile
Shelby Gaskin
Hello! So let's get started, My name is Shelby and have been a trainer for three years now. For years I have been helping clients reach their full potential in not only strength, but also mentally. I primarily focus on toning and maintaining muscle. I will leave you with a rock solid core and the most firm arms and legs you have had. If you have other specific needs, such as cardio, balance, or anything else you would like to work on, I would be more than happy to help in those areas. Send me a message and we will set up a time to meet for a consultation! And if you want to just jump right in and start training with me, that works too:)
View full profile
Andrea Wiggins
I am only available to train female clients.
Stepping into your strength doesn't need to be scary! As your coach, cheerleader, tough love giver, and teammate, I will help you overcome your fears and help you build the body and life you truly want to live in!
I have been involved with fitness for over 20 years and have been a trainer for 11. I believe that having amazing health and wellness is for EVERYONE, regardless of age, gender or current fitness level. My goal is to meet you where you are at and get you to where you want to be. I believe in training that allows you to function in everyday life as well as look good at the beach. :-) Core stability and full body work is my specialty because they are the building blocks for a healthy and happy body!
One of my favorite client stories is a previous client of mine was very self-conscious about her physical strength which also carried over to other areas of her life. After working together she was able to move so much better in her body and do more then she ever thought she could. She no longer cringed when I gave her a heavier weight to work with and actually started to ask for them! This not only empowered her in her workouts but allowed her to perform better at her job. She also began to feel so much better in her body as a whole which gave her the confidence she needed to make some much needed changes in her life!
My goal is to help my clients love the body they have while building the body they want. If that is you, then I would love for us to work together!
View full profile
Ken Beck
I am and always have been passionate about health and fitness. My training method is built around the unique abilities and goals of each one of my clients, with the aim of not only transforming bodies, but also enriching lifestyles. Ken Beck is a fitness and nutrition coach in North Austin, TX and has worked with a range of clients--from the morbidly obese to professional athletes. Most of his clients find him after being referred from a friend or after a person has tried everything else and failed. His approach to each client's case has changed the way they eat and exercise. Ken believes in an integrated, whole body approach. Flexibility and strength together creates balance. Proper nutrition and cardiovascular conditioning help to provide energy and good health. Exercise should be fun and make you feel alive and empowered. Together, we will work to change bad habits and negative self-impression and create a goal-based program that motivates you every step of the way!
View full profile
FYT's Featured Austin Personal Trainer
Elda Negrete
Your personal training program begins with a complimentary thorough consultation to discuss your goals that will create your personalized program. I offer various styles of training like boot camp and high intensity interval training, kickboxing, Powerlifting and Strength Training. I'm flexible in training those with goals in cutting fat and putting on lean muscle mass as well as powerlifting basics but I specialize in weight loss for women between the ages of 30 and 55. I'd be happy to provide you with a thorough online training program, work 1 on 1 in person or bring someone to join you. I'd prefer not to work on more than 3 people at a time so that I'm able to fully monitor you during our sessions. Depending on your fitness goals, training with me may also include nutritional education as well as an assessment every few weeks to record body measurements, body fat percentages and snap pics to visually see our progress. I have excellent communication skills and am prompt with following up as needed.

My goal in the health and fitness industry is to spread the knowledge of all things fit! While that is quite broad in the spectrum of fitness and wellness, it can certainly be tailored to find its fit within each individual.
THESE THINGS COST ABOUT THE SAME AS A PERSONAL TRAINING SESSION
There are splurges and necessities. All of the below items are similar in price to a training session but won't make you feel half as good. Invest in yourself!
MOVIE TICKETS & POPCORN FOR TWO
DINNER OUT AT A RESTAURANT
More Austin Personal Trainers
The Austin FYT Difference
Find Your Match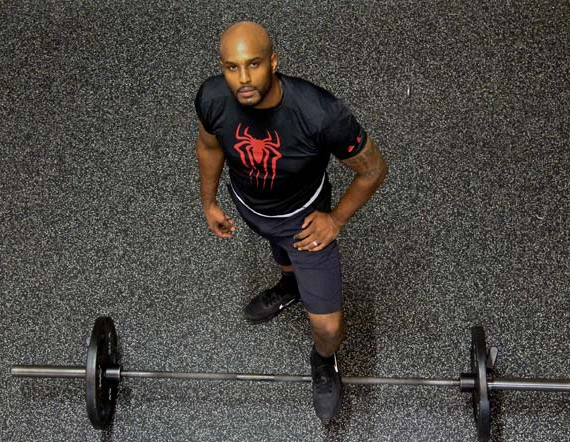 Our approach is different. We recommend personal trainers in Austin based on you. Your goals. Your schedule. Your location. Your lifestyle. After all, this is personal training.
Find Your Match
Train In-Home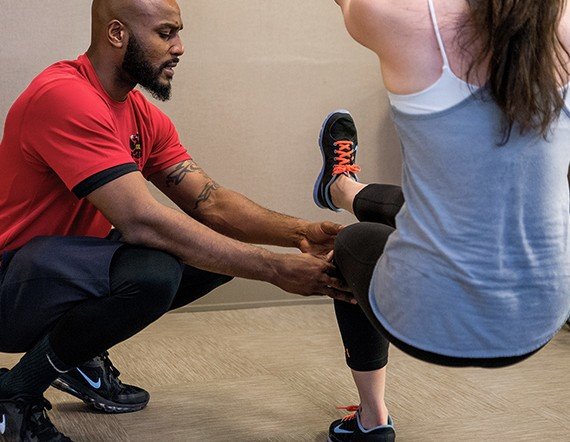 Our trusted and vetted Austin personal trainers will meet you at your home, office, hotel or at the park. Schedule when and where it's most convenient and comfortable for you. And we even bring all the equipment.
About In-Home Training
Train With Friends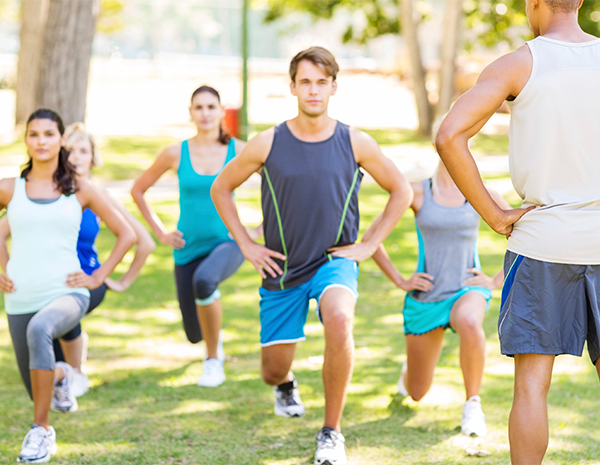 Train with a partner or up to 5 of your friends with Partner & Small Group Training session options. A Austin personal trainer comes right to your door! Split the cost, have fun, and bring new meaning to the phrase "squad goals".
About Partner & Small Group Training
Train at Top Gyms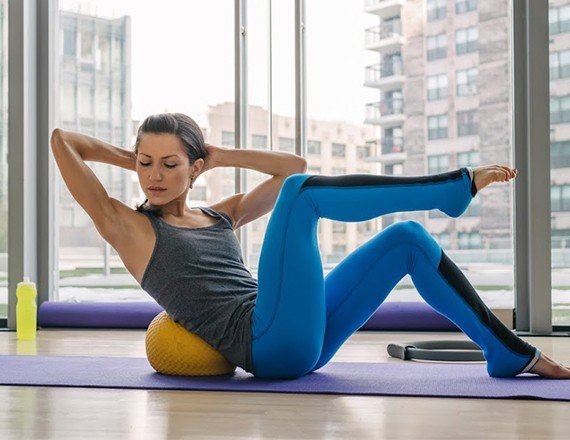 We've partnered with the best personal training gyms in Austin so you can train at the top gyms and studios in the city. You never need a gym membership to book a personal training session.
Simple & Affordable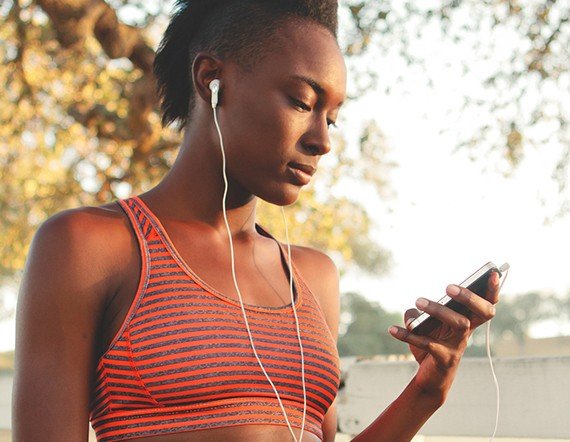 Search, schedule & pay for personal trainers in Austin all from your desktop or mobile device.No sales pitches and no back and forth. No memberships. No contracts. No expensive packages.
Trusted & Secure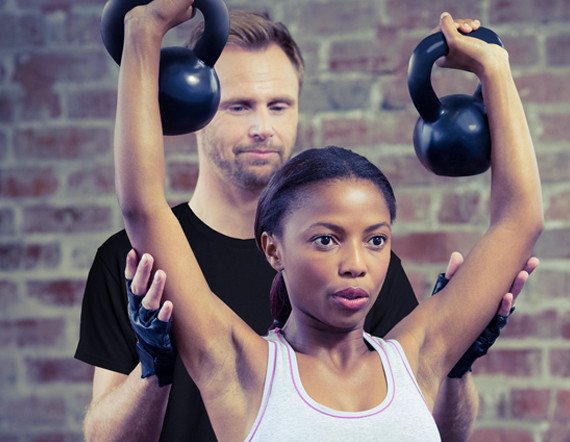 Pay securely and train safely with a vetted and insured Austin personal trainer.
Previous
Next