Carl Williams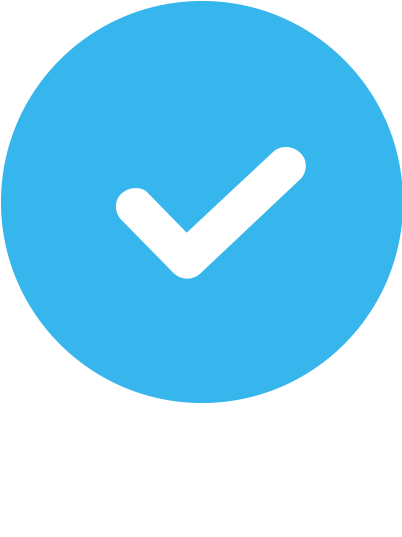 Verified
21 Reviews
About Carl
Hello all! My name is Carl. I hope to help any and every one with their health and fitness goals. I've been consistent with exercise for almost 14 years and have been ACE Certificate for a year. I know what it feels like to desire a better body and healthy lifestyle and not know how to obtain it. But rest assured, I'm here to guide and motivate you to a better you for the long term, and not just for the summer or for a special event. It takes commitment to become fit and I'm willing to commit to you and your goals.

For my clients, I first identify imbalances to determine the training program utilized to correct those imbalances to improve flexibility for tight and overactive muscles and improve strength for weakened and under-active muscles. The training session, which are an hour long, will allow a client's body to adapt to the exercises and then progress to challenge the body to build, strengthen, and lean out.
Areas of Expertise
Strength Training

Weight Loss

Flexibility and Mobility

Muscle Gain

Kettlebells

TRX

Functional Training
NCCA Accredited Certifications

ACE Certified Personal Trainer
Additional Certifications
Functional Training, CPR/AED
Who I Especially Like Working With
Youth
My Experience with Carl has been exceptional, he knows his stuff and always challenges me. If you're looking for an excellent trainer look no further, Carl is your guy. Huge plus is his knowledge on what you should be eating and will help you out with a meal plan.
Great trainer. Knows how to adjust to the person ability. Gives full menu items for multiple weeks of eating to compliment the workout to achieve maximum weight loss. Recommend him to everyone.
Carl listens. He finds out about you. Not just about what you are hoping to achieve, but about you as a person. He is knowledgeable, professional and encouraging. He believes in you even when you have doubts about your ability. He will PUSH you to ensure that you are reaching your full potential and giving your maximum output. Follow his advice, give him everything you've got and you WILL get results.
Carl is exactly what I had hoped for in a trainer! He listened carefully to my specific needs and developed a plan that works perfectly for my goals, supports my chronic back issues, and works within the time frame I have. His approach is holistic; so weight training circuits along with focus on diet and nutrition has been a huge bonus for me. The overall improvement I have seen and felt in only 3 months of working with him has been remarkable! Plus he's a genuinely nice guy... Who doesn't back down from pushing me to my best!
Working with Carl has been fantastic. He is an excellent motivator and does a great job of building a solid foundation. I've lost over 10 pounds in the couple months I've been working with him, and improved my overall fitness dramatically. I'll be working with Carl for the foreseeable future.
Carl is very motivating and a nice guy. I enjoy our workout circuits and it's just the beginning. I'm definitely seeing results and I am pleased!
Carl is an excellent trainer and I feel like I'm in safe hands, building up nice muscle and strength!
Carl is amazing! I've seen a lot of improvement in my body and I've become a lot stronger since I've been working with Carl! Carl motivates you to work hard and eat right! He's the best trainer I've ever had!
Great personal trainer! I get in the gym tired some days and Carl makes sure to keep up the motivation and energy! I personally needed a butt kicking! And he was the guy for me. He is flexible to all different lifestyles and clients as I've seen his others that come in before and after me. Great workout routines and he keeps track to show my gains! Definitely recommend!
I am very pleased with Warfare Training and I am getting exactly what I was looking for. Carl is a very good trainer and I feel very comfortable in his training sessions. He is like a friend. He tailors training according to the needs, like days when feeling weak or strong, low on energy or having more energy than usual, or even changing plans because of injuries. I like my workouts to be intense and Carl delivers it. He is dedicated and very reliable as a trainer and very good person too. Carl is the personal trainer that you are looking for!
Training with Carl has been awesome! I have an old injury that has caused me a great deal of grief during normal daily activities. However, with Carl's training, I no longer have those issues. Carl designed my workouts so that I'm strengthening AND protecting the affected area, while still strengthening all over. I rarely have to tell Carl how I'm doing during a workout, because he reads non-verbal cues and adjusts workouts before I have to ask! He has a great way of motivating and pushing you; he's friendly and genuinely wants to see you succeed. Carl also provides you with an easy-to-follow and affordable meal plan, that's tasty and filling, and doesn't take forever to prep. As long as I live in Austin, I will be training with Carl!
I've been training with Carl for a little over a year now and I have lost 30 pounds so far and became healthier. Plus he believes in what he does, he gets you to your goals - I recommend him to any person
Carl takes his clients success very seriously. I have made tremendous gains in size and strength under his guidance. I really enjoy every session because I have no idea what he has planned. Carl is also very mindful of any physical limitations I have and constantly monitors my effort to insure a safe path to well being. At 56, I am in the best shape of my life. Hats off to Carl!
Carl is the ideal trainer for a variety of fitness levels. His workouts are holistic and customized for the individual persons challenges, strengths and goals. Anyone who chooses Carl is getting the best value for their resources.
Carl is a wonderful trainer with a ton of knowledge and understanding. I'm confident that I will now be able to reach each and every one of my fitness goals.
I've been working with Carl since September. I'm continuously amazed at my workouts every time I meet with him. He's great at changing things up and adjusting for my needs. I get stronger and stronger each meeting and I never get bored with my workouts! Carl is so great that now he works with both my husband and myself! Loving it!
Carl provides excellent workout sessions that always pushes you to your limits.
I've been training with Carl almost a year (on and off). Carl is very personable and he customizes my workouts to what I need. Carl truly cares about every client. When Carl moved to a different gym months ago I followed him! He's great!
Carl is a great trainer that knows how to connect with his clients. He works with the client to understand and achieve their goals, he also assist in helping with your diet. Overall, I'm very satisfied with what I have accomplished over the last 8 months.
Carl is an excellent trainer. He's very dedicated and really cares about his clients. He works diligently to make sure each routine well-thought out by keeping a history of past workout regime. He believes in pushing the limit with no regrets but awesome success.
Carl has been an intricate part of our journey to become healthier and stronger. Carl is passionate, committed, patient, and loyal and these qualities are just a few of the reasons why we train with Carl. He has become a friend and we consider Carl a part of our family! He pushes you and understand your limitations. We are blessed to have him as our personal trainer!