Joe Burt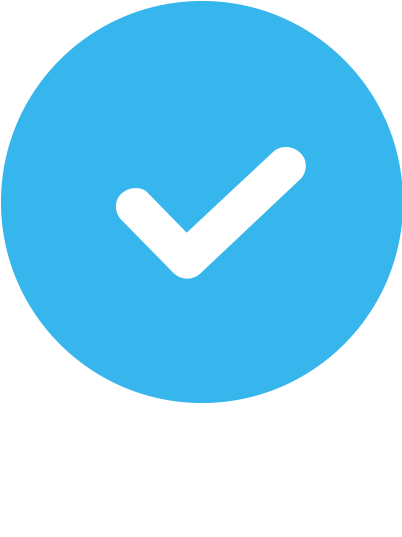 Verified
8 Reviews
Outdoor & In-Home
About Joe
Joe Burt graduated from Florida State University with a B.S. in Physical Education and is a certified Health and Fitness Specialist (ACSM). In the spring of 2013, Burt co-founded his own fitness studio, The Fitness Office, on the Upper East Side of Manhattan. With both one-on-one and small group offerings, Burt and the staff at Fitness Office were committed to helping their clients safely work toward obtaining their goals, whether it is improved strength, flexibility, posture, or fat loss. Burt has committed the past fifteen years to giving his clients the safest, most effective pathway to reach their fitness goals. Now living in Austin, he is excited to work in such a fitness-conscious city.
Driven by a constant desire to expand his knowledge base and skill set, Burt has enveloped himself in the latest research, techniques and applications thereof from the most respected experts in the industry. Burt's emphasis on proper movement through all ranges of motion is a means to prevent injury and unlock the body's immense potential. A combination of mobility, strength training, conditioning, and stability work, Burt's unique approach ensures balance in the body by obtaining optimal posture, cutting body fat, building muscle, and feeling mentally and physically strong. As a lifelong multi-sport athlete, Burt has found that training for movement quality and efficiency improves all aspects of life, from competitive sports to simply walking up the stairs. With a firm belief in the human body's remarkable adaptivity, Burt embodies and prescribes specific modalities to achieve specific results at all levels - from high school athletes to the older adult population."
Areas of Expertise
Strength Training

Flexibility and Mobility

Posture

Kettlebells

Functional Training

Weight Loss
Additional Certifications
ACSM Health Fitness Specialist, FMS Level 2, Precision Nutrition Level 1
Education
B.S. Physical Education
Training Areas Served
In-home or Outdoor Training
Joe really is a great help to me. He understands the structural issues I have going on and really impressed me in that he mentioned many of the things my physical therapist has been working on with me. And since I'm getting discharged from PT next week after a year plus of it, I'm happy to have Joe there to assist in my continuing recovery/ability to feel better on a day to day basis as well as get me back into shape!
Joe Burt is a terrific trainer! I have been his client for nearly a decade. He really knows his business. He knows when to push and when to chill in a way that makes me want to work even harder. He is very well read in his field and shares his learning with his clients. He has a fine sense of humor too! So the sessions are carefully thought out, challenging and fun!! Joe works well with both men and women of different athletic skill. His clients range in age from younger to older and come in a variety of sizes and shapes. He trains them according to his professional knowledge of their strengths and weaknesses, always building not only strong bodies but confident mental attitudes. I highly recommend Joe Burt as a trainer. I consider myself very lucky to be his client.
The Fitness Office is truly a unique place to get fit. You won't find a better trainer anywhere than the co-owner, Joe Burt. Looking for an innovative and educated professional who will go above and beyond to personalize your workout? He really does that. His facility is so well-equipped that he can accomodate any style or level of training. The gym is spotless and comfortable, and the vibe is supportive and fun. But he'll still push you to do your max. Highly recommend!
When I first started working out with Joe I had some hesitations. He asked me what my goals were and after I told him, he totally just did his own thing. But once I really got into it, I realized he knew what he was doing. He was able to figure out my weaknesses and come up with workouts that would help to target them and give me full body strength. It was tough in the beginning because I literally had to relearn to walk and breathe but it was worth it. Now I am doing things I never thought I could and nothing brightens my day more than to hear him tell me that I am improving on something or totally killed a set. He also is always more than happy to provide advice on diet and to give you small workouts that you can do at home to help keep your muscles loose. He has a great mix of humor and tough love which is the balance I need. He also is pretty easy on the eyes which doesn't hurt.
When I first started seeing Joe I exercised 6 days a week, had constantly sore muscles, counted calories, shunned restaurants and was maintaining my ideal weight. Now that I have been training with Joe for almost 3 years I exercise 2-3 times a week, am aware of how my habits affect my posture and energy, am mindful of keeping my diet healthy and am maintaining my ideal weight! Training with Joe is efficient because he knows my goals and how to achieve them. He has taught me the importance of strength training to achieve my desired physique, instead of endless cardio. I love that I am strong and shapely now, instead of just skinny. His diet (not dieting!) tips are effective and practical. Joe pushes you to perform at your best ability during a workout but he never yells. His gym is spacious and streamlined with all the necessary equipment, but you'll be disappointed if you're looking for a spa-like atmosphere. Joe is very flexible with scheduling and is never late. When asked to write this review I told Joe that I forgot all about FindYourTrainer.com because after starting with him I've had to look no further!
As a working mom, I don't have a lot of time to exercise, and I was finding it difficult to fit in efficient workouts. I am so grateful to have found Joe, who has provided just that! I am in better shape working out with him twice a week than I was running between the gym and various classes before. He provides thoughtful, balanced workouts that are sustainable and fun, along with helpful tips of exercises to do on days you don't see him and healthy living (not diet!) tips that are practical. I also appreciate that he is always timely and flexible with his schedule. He's not an extreme trainer who will scream at you to do as many burpees as you can in a minute regardless of your form. If you are looking for a smart trainer with a solid knowledge of anatomy who delivers workouts that will get you moving and looking better for the long haul, then Joe is your guy!
The Fitness Office is as laid back as a private gym can be and I always feel welcome when I walk through the front door. Joe is one of the nicest guys you'll ever meet and he genuinely cares about his clients. He engages in his client's lives and each session can include a lively discussion. Joe wants to help you achieve your fitness goals and will push you just hard enough to break past your own barriers/fears - fears you didn't know existed until he made you face them. He's provided me with workouts to do at home or the gym and holds me accountable on our off days (much to my dismay). Joe doesn't yell, but he'll motivate you with his signature phrases - "you got this!", "let's go!" and my personal favorite "Crushing it!" I've accomplished more with Joe in the year and half we've been training together than I ever have on my own with group fitness classes or burning hours on the elliptical. Every time I achieve a personal record or have perfect form on an exercise, the praise from Joe makes the hard work with all the sweat, grunts and muscle aches worth it. If you're looking for someone who is a serious student of the body and movement, and who will create a workout plan that fits your goals and abilities, then you've found your Trainer, Joe at The Fitness Office.
Joe has trained me almost every week since the summer of 2008. Before that, I had worked with a number of trainers at the city's big box gyms (Crunch, NYSC, 24 Hour). Joe outclasses them all--you won't find a more dependable, personable, and knowledgeable trainer in NYC. Even after 8 years, Joe continues to check in often about my fitness goals and exercise preferences. He designs programs tailored to my wants and needs that combine sessions with him during the week and workouts I can do on my own over the weekend. He keeps comprehensive notes and assesses my progress every few weeks, then changes up workouts to keep me challenged and engaged. I appreciate that Joe remains upbeat and energetic from start to finish, motivating me to push myself harder even though our sessions come at the end of a long work day. Most importantly, he explains and demonstrates proper form for each exercise, coaching me through every workout so that I stay injury-free. As a 100%-satisfied client, I often recommend Joe to my friends and co-workers who are looking for a trainer to guide and inspire them. If you have a fitness goal, then Joe can help you achieve it.
Are you a trainer?
Get new clients. Change lives.