Megan Wessels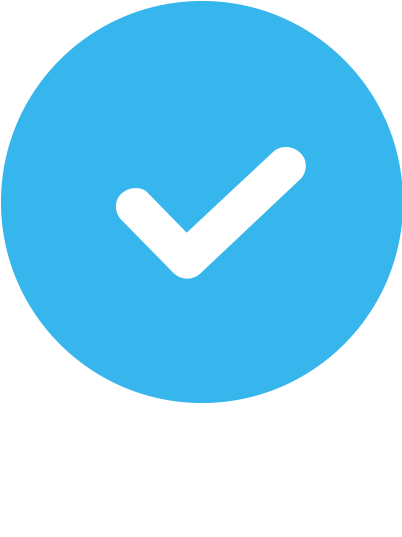 Verified
17 Reviews
Outdoor & In-Home
Virtual
About Megan
I have a professional dance background and am full of fitness energy and encouragement. My clients are challenged with a smile and gain confidence knowing that they can complete what is asked of them. I am blessed to teach fitness and help clients understand the importance of proper movement and form. I have worked with all ages and abilities, from 15 to 91 years old. I feel everyone should learn how to enjoy exercise, stay healthy and feel great! Some of my best moments in life have been under the lights, dancing with teammates and friends. These experiences provided me with a great foundation of accountability, ambition, camaraderie and leadership. I believe everyone needs a cheerleader and a team! You are my team, so LET'S GO! I just moved back home to Texas, from Los Angeles, and look forward to helping guide your fitness journey with love, light and energy! I also offer virtual training.
My favorite client story
One of my favorite client stories is an amazing woman who selected me to be her trainer because my name was Megan!? She was 82 years old at the time, a cancer survivor, marathoner in her 70's, survived a heart attack and open-heart surgery, lived with macular degeneration, worked full-time and had an incredible energy & spirit. We trained together 3x a week for over 6 years and occasionally for 2 years after that when I moved. She conquered TRX and balance exercises no problem, held a 2 minute plank, always strived for more and became a dear friend. Now that she is turing 91 we still train occasionally when I travel to Los Angeles and keep in touch via text. She taught me connection, perseverance and a genuine love for all. What a joy to be around!!
My favorite exercise
My clients would say my favorite muscles to work are the obliques! I always incorporate rotations and anti-rotations to help strengthen these important postural muscles. Side planks are a great place to start with stabilization. We progress from there.
My favorite quote
"Investing in yourself is the best investment you will ever make. It will not only improve your life, it will improve the lives of all those around you." - Robin Sharma
SO TRUE!!
My training philosophy
I believe functional training is crucial. Utilizing everyday movements with core control keeps clients challenged while helping them thrive while moving bodies. MOVEMENT IS LIFE!
My training experience
I started Personal Training in a small boutique training studio in Culver City, CA and also taught group TRX/Kettlebell classes. After 2 years, I started my own company where I offered Private and Group Training at parks and clients' homes. I now offer In-home and Virtual Private and Tandem/Group Training. I just LOVE the relationships created through movement and healthy living. I left the corporate world and have been coaching clients since 2012.
Areas of Expertise
Core and Balance

Strength Training

Weight Loss

Flexibility and Mobility

Muscular Definition

Posture

Kettlebells

TRX

Functional Training

Pilates

Yoga

Myofascial Release

Stress Reduction

Wellness

Dance
NCCA Accredited Certifications

ACE Certified Personal Trainer
Additional Certifications
TRX Group Suspension Trainer
Education
BS in Dance Education with a Minor in Health and Wellness Promotion
Who I Especially Like Working With
Beginners, Brides-to-be, Cancer Survivors, Men, Middle-aged, Overweight/ Obese, Seniors, Women
Medical Conditions Experience
Anxiety, Arthritis, Back Pain/Issues, Cancer, Diastasis Recti, Hip Pain/Issues, IBD, Knee Pain/Issues, Limited Mobility, Lower Body Pain/Issues, Neck Pain, Obesity, Piriformis Syndrome, Pregnancy, Rotator Cuff Issues, Sciatica, Shoulder Issues, Stress
Training Areas Served
In-home or Outdoor Training
Megan was the best trainer I ever had. She's very knowledgeable about the workings of the body especially muscles. She tailors the workout according to your age and need. She is pleasant and respectful. She is great.
Megan is the best trainer and work out motivator out there!! I love her healthy eating and exercise tips that she emails out and serves as such a motivator to get me into the gym. She works with you and pushes you to always lives life and try to feel better every day about yourself. I just wished she lives closer so I could be trained by her!!! Nonetheless she is AWESOME!
Megan is simply incredible. She's upbeat and motivating no matter what time of day. I have so enjoyed taking classes with her at Dynamic You. I appreciate trainers who can do the classes they teach, demonstrate proper form, and give instruction on different levels when they have beginner through advanced people in their class. Megan keeps it fun and real throughout the session. I never miss her class.
Megan is truly one of the best trainers I've had the opportunity to train with! She kept me positive and motivated! GO MEGAN!
Megan is the real best. I am not someone who loves working out, but I truly look forward to going to Megan's class every week. She creates the perfect balance of making everyone feel comfortable- whatever their level of fitness- and also encouraging everyone to push themselves to get a great workout. Megan kicks your ass with a (contagious) smile and makes you excited to come back and do it all again.
Megan's positive attitude and excitement for fitness keeps me motivated! I love getting all of her healthy eating/exercise tips through email.
Megan is a fantastic TRX instructor. Her work outs are challenging. Every time she has a different routine -- so it never gets old. She is motivating and pushes you to do your best. Even in a class of 12, Megan takes time to focus on each person and provide excellent instruction, so your TRX form is always improving. There is no better feeling than the exhaustion/high you feel after taking one of Megan's classes.
I've taken Megan's TRX/Kettlebell Dynamic Core class and it's fantastic. Megan makes sure that everyone in the class (no matter how many people attend) knows how to perform each exercise and how to do so correctly. She takes her time to explain each exercise and does so clearly. She also is extremely motivational. She makes sure everyone is working to their potential in the class. There is no slacking off in her class but she makes it fun! Her classes are challenging but rewarding. Her Wednesday evening class is so popular that there is a waitlist for the class every nearly every week.
Megan is an excellent workout coach. I've been training martial arts since I was a kid so I've worked with some great instructors in the past. She's definitely one of the best I've ever come across for cardio training and core workouts. Always enthusiastic and keeps the classes fun. More than anything, her greatest skill is her form and technique. She's more attentive than just about anyone at making sure everyone in the class maintains good form and avoids injury.
Megan is awesome! She acts like my very own personal cheerleader motivating me to work harder, even when I just want to give up. Her knowledge and expertise in cardiovascular workouts, muscle tone, and healthy eating is such a great resource to have at your fingertips. She makes me WANT to work out and eat well!
Megan always keeps me motivated with her healthy eating tips and exercises to try at home. Megan is the best!
I have I had the good fortune to train with Megan for at least 8 years or more. We developed a great rapport throughout those years & i found her guidance to be very supportive. I turned 90 in 2018 and believe that my great physical condition is due to the work Megan & i did. Even when she moved a distance away from me i chose to drive to her new area so we could continue working together. She is easy to talk to & explains along the way. I can't say enough about how much I believe in her & her skills. She's over the top as a personal trainer.
I can't say enough about Megan except she's Great. She does a thorough assessment, has different exercises to do with each session and is always prepared. She gives constructive criticism on all the moves to ensure I am getting the best workout. She understands my limitations and can modify exercises mid-workout to changing conditions. She's very considerate of my age but she doesn't hold back. She's a great motivator, fun personality, and a person with exceptional knowledge of a healthy lifestyle. I invested to maintain not only my commitment to a healthier lifestyle but my commitment to her style of personal training.
I trained with and worked out with Megan for about 6 months. The minute I met her I was comfortable because she took the time to listen to my needs (now that I'm 54, I have to go a bit slower). Megan has the ability to be sensitive and insightful, while still working your ass off and toning you up while you don't even realize it. During and after my work outs with her, my body improved drastically. I used to play competitive sports, and this girl really knows her stuff. Not to mention, she's nice and fun!
Megan's knowledge, attention to technique, and radiant personality places her above all personal trainers with whom I've worked with in the past. Through her warmth and motivation, she energized my spirit and kept my mind engaged in a variety of fun, workout routines that put my body to the test. For one of her challenges, I amazed myself by completing it in less than 4 minutes. I really didn't think I could do it but Megan cheered me on. The experience is beyond what I expected and I would follow Megan wherever she goes (at least in Los Angeles). I wholeheartedly recommend Megan as a Personal Trainer for you!
Megan has changed my life! I used to hate working out and she'd really helped me change my attitude towards it, which is everything! It's a pleasure to do sessions with her and she gives it her all. She's personable yet all business and professional, making every session fun and challenging at the same time. I know my limits and she respects them, as well as pushing me to keep going when I'm totally exhausted. She had to send the next size dumbells because I didn't want to get them! HA!! She's great, I'm so grateful she was willing to do virtual sessions too because as a stay at home mom, I have very little free time. I'm really noticing my strength increase, building muscle and my belly is finally going down!
If you are looking for a personal trainer, stop looking now and contact Megan. You will not find a better person! I have been training with Megan for over 2 years. I started working out with her in California and when she moved back to Texas, I now train with her virtually. She has helped me loose over 20 pounds and completely change my body and mind. She has gone way above and beyond her duties as a trainer, she keeps in touch with me on a daily bases to see how I am doing with my workout on my own and how I am eating. She also makes a point to sit down and face time with me a couple of times a month to go over what I am doing right and what I can improve. I have never felt judged from her, only 110% supported. Call her now!
Are you a trainer?
Get new clients. Change lives.