Michael Groth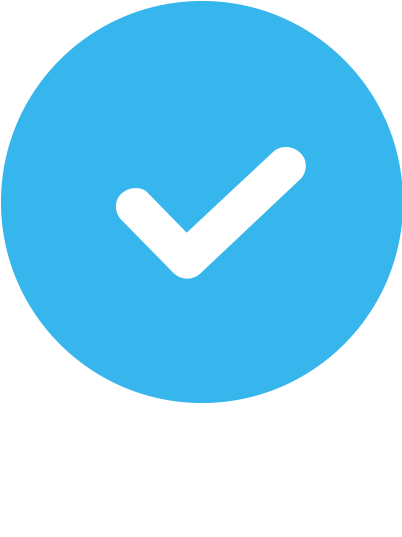 Verified
7 Reviews
Outdoor & In-Home
Virtual
About Michael
There is a "gap" facing the general population when it comes to the intricacies of human movement, psychology, strength training and fat loss, and it was only after completing a 2 year internship with the University of Texas Men's and Women's Basketball program, when I realized this gap. This "gap" becomes apparent when we see how we are constantly inundated with faulty information from "gurus" who are out to push a product, service, or method on us that simply won't get us to where we want to be (weight loss, pain resolution, muscle gain, etc.). They want to funnel us into a cookie cutter paradigm where high intensity exercise, low carbohydrate/low calorie, and "no pain no gain" prevails. In the long run, this recipe simply. doesn't. work.

My job is to lead my clients down the proper pathways to ensure success. The definition for "success" is unique and different for each person, so therefore, the approach MUST be different. Sure, we all have common goals of improved muscle tone, weight loss, or pain resolution, but the avenue to achieve these goals will not be the same across the board. We all have different drivers that have lead us down the paths to where we are, and these drivers MUST be taken into consideration when getting to our "goal self".

New clients can expect an extensive background intake to find out as much information as possible to determine where their current status is, and where they would like their training to take them. Questions about emotional and psychological interviewing, motivational behavior, as well as exercise, nutrition, and sleep habits will be covered.

It doesn't matter to me how out of shape you are. It doesn't matter to me how much weight you've put on. If you are engaged in the process, are willing to listen, and ready to change your body, mind and spirit, I want to work with you.


My favorite client story
I had the great fortune of working with an individual who sought me out to work with him on his knee after he reported being behind on his post-surgery MCL rehabilitation by 10-12 weeks. After a thorough evaluation, and after communicating with his physical therapist, I devised a strength/conditioning plan for us to work on in the following months. Now, he happily reports back to me that his knee is stronger than it was before surgery, and he can enjoy playing tennis at the same high level as before. He was so thrilled with his results that we continue to work together 7 years later to this day.
My favorite exercise
Any movement that helps my clients look, move, and feel better!
My favorite quote
Training is WHY you reach goals, Eating Right is HOW you reach goals, Resting and Recovery is WHEN you reach goals.
My training philosophy
It is remarkable how many people misunderstand HOW to train that would allow them to specifically target what they are trying to improve. All too often, we have great intentions of losing weight through joining gyms, working on machines, attending yoga or zumba classes, or simply going out for a run. The problem with these activities is that they work to improve strength, flexibility, or. cardiovascular health exclusively. They certainly burn calories, but the total number of calories burned is significantly less than what most would think. In addition, as far as the 24-72 hours in between workouts, these modes of physical activity fall drastically short of what has been scientifically proven as achievable in terms of quantity of calories burned from a workout. What makes me different from other training professionals lies in my integrative approach to exercise program design. Training sessions focus on: Flexibility. Cardiovascular capacity. Strength. Power. Balance. Tweaking these components of fitness into multiple planes of motion. Working at an intensity that will illicit the fat burning response your body has been missing out on. Many of these exercise techniques are used by the top fitness professionals in the field that have reproduced results with their clients and athletes time and again. So, whether it be one-on-one training, group exercise, or boot camp-style workouts with your friends, family, or co-workers, why not increase your chances for success by working with a professional who will provide you with not just a program, but a lifestyle? My main goal is to provide an educational and accommodating service that will provide you with the skills, the self-efficacy, and the motivation to continue training on your own.
Areas of Expertise
Strength Training

Weight Loss

Functional Training

Corrective Exercise
NCCA Accredited Certifications
NSCA Certified Strength and Conditioning Specialist
NASM Certified Personal Trainer
Additional Certifications
Certification in Applied Functional Science, PTA Global Certified Advanced Trainer
Education
BS in Exercise Science from University of Maine, M.Ed in Kinesiology from University of Texas
Who I Especially Like Working With
Beginners, Middle-aged, Overweight/ Obese, Post-rehab, Rehab, Seniors, Student-athletes
Medical Conditions Experience
Back Pain/Issues, Bone/Joint Injury, Hip Pain/Issues, Joint Pain, Knee Pain/Issues, Lower Body Pain/Issues, Piriformis Syndrome, Postural Issues, Rotator Cuff Issues, Shoulder Issues
Training Areas Served
In-home or Outdoor Training
Mike helped me lose around 15 pounds of fat in 7 weeks, all while toning and gaining the muscle I longed for… He's a great motivator and truly cares about his clients, so much that he'll continually check up on those he has not spoken to in a while, just to make sure they are staying on the right path.
After meeting with Mike I could tell by his knowledge, enthusiasm, and attention to detail, that he could give me the training I needed to get to the next level. A combination of power movements, core training, agility and mobility drills, and some on court ball handling drills were all incorporated into my workout. I have never worked with a trainer as thorough and detail oriented as Mike… I am 6'1" and I could dunk pretty easily before my training. Now, I can bump my head on the rim!
I had some severe neck pain due to bulging spinal discs and chronic muscle tension…Mike put together a series of exercises that helped me out tremendously. He is clearly a very intelligent man who knows what he's doing...
I first came to Mike in pain...Not one doctor, physical therapist, or chiro has provided me with the relief I have gotten after following Mike's program...
I am a 25 year old former Marine with 6 years of training experience. I asked Mike to develop a program focusing on power, speed, and agility for hockey...The result of Mike's regimen was outstanding; I have never felt better on the ice.
A few years ago I fell while hiking with my dogs in the greenbelt, and I have been struggling with knee pain ever since. When I told Mike about my knee and chronic back pain, he came up with a workout to address the weakpoints of my body. After working with Mike, I am so pleased that today my knee is stronger than it has been in years, and it is completely free of pain.
I still needed help regaining function back in my hip post-rehab...with Mike's expertise and experience, I now have much more strength and mobility in my left hip by incorporating the customized workouts Mike designs for me on a regular basis.
Are you a trainer?
Get new clients. Change lives.