Nicholas Meador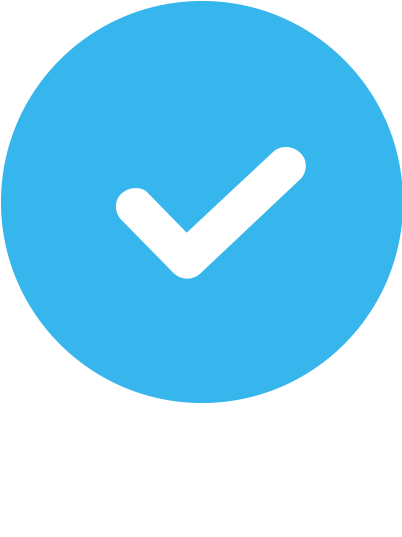 Verified
4 Reviews
About Nicholas
You can expect personal commitment. You can expect a response within 24 hours from the time you contact me! When you reach out to me I'll know you're ready to get moving and reach your fitness goals! From there you can expect these 4 key building blocks in our training sessions together Hard Work: We will work hard to progress you in each session through a specifically designed program to meet your goals and fitness level. Reaching your goals will be hard work, but a fun journey that shouldn't be painful. Motivation: My goal is to bring passion and enthusiasm to your goals in every session. We will stumble, but together as a team we will drive each other forward. Positivity: Each and every session will be met with a positive attitude. Negative reinforcements will have no place in our training. In fact, my clients often say their day is better and their mood is lifted after we train together. Success: Your success is the ultimate goal. Your goals are my goals. Teams achieve goals much faster than individuals. We will be a team together.

Don't wish for it, WORK for it! Don't complain about results you DON'T get, from the work you DON'T do! Stay motivated, keep getting back up when you fall and NEVER ACCEPT DEFEAT! You are POWERFUL!
Areas of Expertise
Strength Training

Weight Loss

Core and Balance

Nutrition

Flexibility and Mobility

Muscular Definition

Muscle Gain

Posture

Kettlebells

TRX

Functional Training

Sports Performance Training

Myofascial Release

Cardiovascular Conditioning

Cross Training

Injury Prevention

Corrective Exercise
NCCA Accredited Certifications
NASM Certified Personal Trainer
Additional Certifications
NASM Corrective Exercise Specialist, NASM Performance Enhancement Specialist, NFL Strength And Conditioning, NCAA Strength & Conditioning
Education
Military and Combatives
Who I Especially Like Working With
Post-rehab, Pre/post-natal, Rehab, Seniors
Training Areas Served
In-home or Outdoor Personal Training
I have always struggled with my weight and even got to a place where I was so big I couldn't do normal everyday things. I have now lost almost 200lbs total with Nik and my life is night and day different! Nik not only helped me physically, but his positive influence and hard motivation gave me the confidence to date again and am now planning on proposing to my girlfriend! I owe a huge portion of my life success in the last couple of years to Nik! He's hard and tough, but extremely passionate and caring. Nik is the best HANDS DOWN!!!
I started working out with Nik about three and a half years ago and it was one of the best things to ever happen to me. Having come off a huge diet I finally wanted to work on getting fit and he was the perfect trainer for the job. Extremely down to earth and an excellent motivator to help me achieve my goals. From that point forward I not only started to notice a physical change but a mental one as well. I was gaining confidence and feeling good about myself for the first time in a very long time. I owe all of this to his encouragement and motivation. Training with him is the first time in my life that I haven't dreaded going to the gym and that's because of his training style as well as who he is as a person. I feel like a completely different person than I was three years ago and I am so grateful for that. I wouldn't have been able to do it without him. I can't recommend him enough.
This is a long one, bear with me. I was a normal guy who go to gym and does couple of things every day; but I was looking for more. I have tried different trainers before Nick, they are good but not the best. I had health issues training with them and had to eventually quit. I enjoy a lot of outdoor activities, but not working out dropped my performance. I was again looking for a trainer and met Nik around July of 2017. When I met him for the first time, I immediately knew Nick is the right trainer. Here is why, he doesn't take/talk BS, he is polite, he knows what he is talking about and again, he doesn't take/talk BS. Nick started training me right away; he gave me a meal plan, what to-eat and not-to-eat and great feedback on my strengths and weakness. Fast forward to 2018, the results are outstanding. I am more energetic now, my efficiency at work improved, I am able to carry more groceries from car to home, I am able to sit on flights longer, not getting tired doing house work; its the little things that improved a lot and I am thankful to Nick for that. Best part about working with Nick is that, you don't need to think about whether something works or not. He tells you what to do, you do it (that's why you hired a trainer right?). All the workouts he give are highly efficient. Trust me, most of the workouts he made me do are done by Hollywood celebrities who act in super hero movies. If you want to get results, hire Nick.
I met with Nik twice a week for one on one sessions for over two years. It was the first time I ever worked out with a personal trainer and it was a great experience. He is extremely knowledgeable about the body and about the science behind every workout. Because of that, it was apparent that every session's routines and exercises had genuine thought and methodology behind it. He was also able to answer questions regarding a healthy diet and what diet was right for me specifically. On top of all this, he's just a good dude. We enjoyed some great conversations over the course of our time together. I'm pleased with the results that Nik helped me achieve and I'd recommend him to anyone, first timers or not.