Dirk Apsher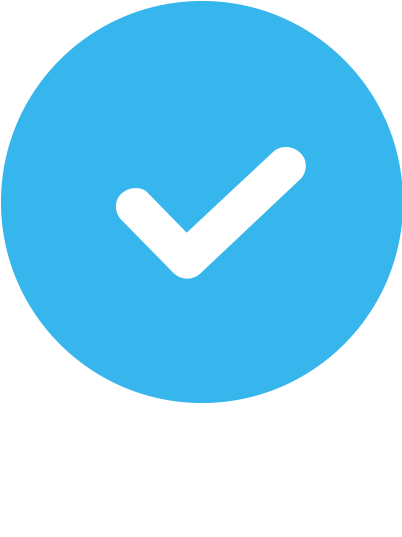 Verified
18 Reviews
Outdoor & In-Home
About Dirk
I received my ACE Certification in 2016 and have thoroughly enjoyed training and helping folks reach their goals ever since. I happily travel to clients' locations or conduct online sessions. We will design a custom program together to fit your every need and want. I enjoy teaching others in a way that allows practices to become part of their lifestyle of health and well being.
Areas of Expertise
Core and Balance

Nutrition

Strength Training

Weight Loss

Muscle Gain

Posture

Functional Training

Sports Performance Training

Injury Prevention

Stress Reduction

Corrective Exercise
NCCA Accredited Certifications

ACE Certified Personal Trainer
Education
Bachelor of Science in Business Management
Who I Especially Like Working With
Actors, Beginners, Brides-to-be, Law Enforcement, Men, Middle-aged, Overweight/ Obese, Peri/Post-menopausal, Post-rehab, Pre/post-natal, Rehab, Seniors, Student-athletes, Women, Youth
Medical Conditions Experience
Ankle Injury, Arthritis, Autism, Back Pain/Issues, Bad Posture, Depression, Diabetes, Golfers Elbow, Hamstring Issues, High Blood Pressure, Hip Pain/Issues, Joint Pain, Knee Pain/Issues, Limited Mobility, Lower Body Pain/Issues, Menopause, Neck Pain, Neuropathy, Obesity, Prediabetes, Pregnancy, Rotator Cuff Issues, Shoulder Issues, Sleep Apnea, Stress, Tennis Elbow
Training Areas Served
In-home or Outdoor Training
I have been trained by Dirk for three months now. During that time, he has been so helpful and supportive as I have worked towards losing weight. He checks in with me regarding my goals, seeks out my feedback, and helps me adapt my plan when needed.
I'm always a little hesitant about getting a trainer, I know I need one but every time I've tried somebody in the past they are either too intense or the don't seem to care enough to pay attention to what's going on. Dirk had such a wonderful energy to him! He was very diligent making sure I was doing everything to the best of my abilities and helping me work hard. In the moments in between exercises he was so calm and positive. I got exactly what I wanted out of a training session. Thanks Dirk!
Dirk helped me get rid of all my aches and pains. Now I can play with my grandbabies as much as I want. Thanks Dirk.
I have made lots of progress since I started working with Dirk. I have a busy and constantly changing work schedule and Dirk is always able to adapt the workouts and my diet to my life. He is always in a good mood and pushes me when I need it.
Dude is the best. I wouldn't train with anyone but Dirk.
I started working with Dirk to try to lose a little weight and feel a little better. He was great and boy was he effective! With less effort than I had given in previous attempts he helped me lose more weight than I had even hoped for! Through getting to know Dirk I learned how much he knew about basketball and thought he could help my son out. Other trainers tried to help his knees and made no progress and many of the " basketball "trainers" didn't help his game either. He is playing better than ever and now has no knee pain at all! I am so grateful for all that Dirk has done for us.
Dirk helped me get rid of all my knee pain. After years of sports they hurt bad and I couldn't play any more. Working with Dirk has been the best and my knees both feel brand new again.
I thought I knew a lot about fitness and being healthy. After talking to Dirk I realized I did not. I grew up playing sports. I had talked to and worked with other trainers. I read about it fitness and health time to time. When I was telling Dirk what I "knew" he kept asking me- "why do you think that is?". He would then take the time to explain to me a better way to look at things. He wasn't trying to prove he was smarter than me or insult my intelligence. He truly cared about me having the most accurate and up to date information. Dirk has helped me see fitness and health in a new view. He really cares about helping his clients.
I had been training with Dirk for a couple months and after hitting my weight loss goal I wasn't ready to stop training. I had been having so much success and fun with Dirk that I wanted to keep going. Dirk asked me what I wanted to work towards going forward. I wasn't sure so I told him I don't know and asked what his goals were. Dirk said to me his goal was to teach me all the habits and information he could so that I didn't need him to stay on my journey to better health. I wanted to cry! Dirk cares about the life long practices of his clients and wants to set you up for continued success!
I used to train with Dirk three times a week. He always got the best out of me. He knows how to give constructive criticism and he pays attention to the details. I moved away and couldn't train with Dirk in person anymore. I still reach out to him to ask him questions and he always gives me a thoughtful, helpful, and timely response. Anyone who chooses to work with Dirk has made the best decision.
I used to kill myself eating as little as I could and spending hours doing cardio to keep a figure I wasn't super happy with. When I started working with Dirk he helped teach me why what I was doing wasn't optimal. I now eat more, enjoy what I eat more and my workouts are only 30 minutes. I'm loving my new physique. Dirk has helped me so much!
As a new mom I wanted to get back in shape after the pregnancy while still being able to care for my sweet baby girl. Dirk was super accommodating to my situation and he always had a great attitude even if my little one didn't. When I told him that I just wanted to get back to feeling like my old self, he laughed and said he would put me through the pregnancy program. I didn't know what he was talking about but I laughed anyway and said "let's do it." Each workout Dirk and I worked on exercises to recover from my pregnancy and ones to prepare for life with a new baby. He was exactly what I needed and I'm feeling better than ever. I know that when the time comes for me to have another little one I will absolutely be training with Dirk. P.S. After learning what Dirk taught me I'll be training with him during my pregnancy too!
Dirk is a great trainer. He knows when to push me harder. He knows when to pull me back. He knows when I'm giving it everything I have. He's always encouraging me. He gets excited to see me do good. Best trainer ever.
I've tried many different versions of online training. I've tried different apps, independent trainers, and follow along class sessions. All of them are clunky and lack the attention some people need to truly make progress. I have exercised in the past and every time I would get into a rhythm of training for 3 months or so I would end up getting injured. I would then stop and fall off my schedule only to start up the process again eventually. I knew I wasn't doing certain things correctly and even though I tried to understand why and educate myself on the right way to do things I still had a tough time diagnosing my problems. I have a very busy chaotic schedule so it's hard for me to consistently make it into a gym. I had about given up on online training when a friend of mine recommended Dirk. He was exactly what I needed. He was able to recognize my issues and give me detailed feedback about what to change and how to properly progress myself, all from online sessions. If you are considering an online trainer please choose Dirk, he is absolutely the best.
Dirk is that dude. He knows his stuff better than anybody. He can do everything in the gym. Dude is crazy strong. He designs the best workouts especially for athletes. If you an athlete work with Dirk. He gets you right.
Dirk helped me recover from KETO! I had trouble losing weight so I tried KETO. It absolutely ruined my health. Dirk was super helpful in teaching me and helping me get my health back. After many long talks I now understand a better way to approach my nutrition. Thank you Dirk.
Dirk has been great from day one. He always shows up on time with lots of energy. He gets the best of me out of every workout. He helped fix my form on my exercises. He is a really good guy and works hard for you if you work hard for him. If you are looking for a great trainer you should choose Dirk.
I am so grateful that I met Dirk and we started working together. He was open and honest from the very beginning. I have had trainers and nutritionists before and I always felt like I was bothering them with questions outside of our sessions together. This was not the case with Dirk. He actually encouraged me to reach out anytime I had a question. It has been so helpful to able to ask him about things and get a prompt response. If I'm going out to dinner I know I can ask Dirk about the menu beforehand and he tells me what my healthier options are. He is a very aware of all the aspects of health so I can even ask him about my shampoo! Dirk has been so helpful to me and is always willing to discuss anything I'm curious about. It's so nice to feel like you always have some one on your team. I'm feeling better than ever and I have Dirk to thank.
Are you a trainer?
Get new clients. Change lives.