Kimberly Weston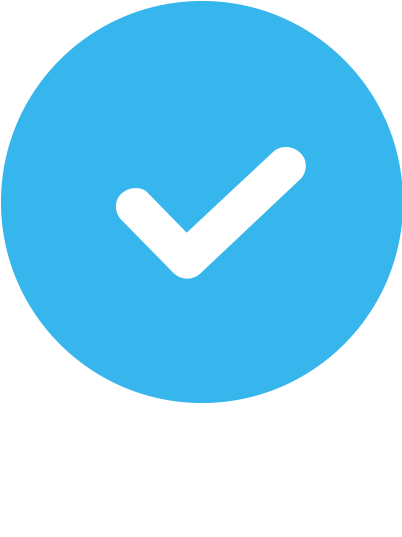 Verified
8 Reviews
Outdoor & In-Home
Virtual
About Kimberly
Know more. Do more. Be more.

Learn about movement restoration and healthy habits. Personal training teaches lifting technique, supportive breathing methods, and individual movement flows for practice on the positioning you need most to make you feel great all day.

Previous client ailments include cancer survivors, hip replacements, the gamut of surgeries, generalized back pain, recurrent shoulder pain, trauma, and chronic fatigue all in combination with excess weight, lack of lean muscle, and low motivation.
Areas of Expertise
Strength Training

Muscular Definition

Posture

Kettlebells
NCCA Accredited Certifications
NASM Certified Personal Trainer
Additional Certifications
Neurokinetic Therapy, CPR/AED, FMS Level 1, ClinicalAthlete Weightlifting Coach, Prenatal/Postnatal
Education
BA from Case Western Reserve University
Who I Especially Like Working With
Post-rehab, Pre/post-natal
Kim is beyond wonderful. I have been athletic most of my life and have had a handful of gifted trainers. Kim is one such trainer, knowledgeable, patient, tough (when she needs to be) and fun! She respects my strength and fitness goals and helps me to achieve them while, at the same time, recognizes my "limitations" caused by past injuries that haven't been properly addressed until now. She truly is a healer. If you are searching for an effective, diversified workout with a trainer who will push and encourage you without causing wear and tear on your body, Kim is your gal. Couldn't recommend her any more highly than I do.
I've been working with Kim for almost a year now and have learned so much! I was always turned off by the idea of having a trainer and have gone through 2 or 3 because I couldn't stay motivated and didn't feel like I was getting enough out of it. With Kim that's the NOT the case. She takes the extra time to work with you, explain what she's having you do and WHY you're doing it. Then - she assigns you "homework" to really drill down your exercises and movements so you can continue to progress each time you see her. I've seen a ton of progress not only in my overall appearance and muscle tone but also an increase in my strength and well-being. She's motivating, easy to talk with, SO nice, smart and fun to be around. She's a bad ass that will teach your ass while making you strong and getting you in shape. Highly recommend her!
Kim cares! My workouts with her are thoughtfully planned, specifically tailored to my body, and designed to work with my strengths while allowing me to focus on improvement for areas that have been neglected, misused, over/under trained in the past. I've been with Kim for almost two years and am continually amazed by what Kim proposes I do. My movement and flexibility have significantly improved- not my initial goal with Kim but one which she insists on - she won't allow you to do an exercise until you (and your body) are ready to perform it correctly. I am a runner who knew I needed something different, someone who spends too much time sitting at a laptop and way too much time sitting in economy seats flying around the world-- Kim takes all of these elements into account when running a training session and making a longer term plan. In addition, she has helped me with hotel workouts, specific breathing techniques and .... Never would I have anticipated that I would pick up a 32kg kettlebell and swing it, zircher squat approaching 200lbs, do pull-ups (correctly)... and never would I have expected the compliments I receive about my legs, butt, and back! Kim has the patience to work with you to transform your body into one that moves, one that can handle the daily stresses we experience, and one that is truly strong and more balanced! 2 years and money well-spent! If you want a trainer who approaches her job with passion, care and individualized attention and will help you and your body function the way it is supposed to, call her. You'll find yourself working harder than you ever imagined (often at things that look really easy), moving, gaining strength, looking and feeling better than you anticipated... and enjoying the process too!
Kim is not only very knowledgeable as a trainer, she truly cares about her clients and listens to their specific goals to develop a fitness plan. She makes the workouts fun, very personable and strives to push you at each session. She utilizes a online program to help outline fitness goals and workouts on days when you aren't physically working out with her in the gym. It's such a comprehensive well rounded program. Highly recommend Kim W and strength in progress!
Kim is wonderful! And I would highly recommend her to anyone looking for a personal trainer. I started seeing her about 6 months ago when I was diagnosed with an incurable nervous disorder and I was looking for alternative therapies to compliment conventional medicine. She's helped me get stronger and taught me techniques which I actually use when I have difficulty moving. She's also constantly studying new techniques and has a real passion for fitness.
Kim is a wonderfully dedicated trainer. She recognizes that each and every person is his or her own unique snowflake! If something hurts, she has to stop, but not just that - she then examines the reason WHY it doesn't work for your body. She goes deeper into the challenges and limitations of each person's body than the average trainer, in my experience. Which brings me to. . . . I've also had Kim do extensive NeuroKinetic Therapy on me, and she is wonderful at that as well. The attention to detail is again very apparent in this work. She listens to you. She helps you. She gives YOU the tools to help yourself, which is HUGE! On top of that, she's a positive, warm, extremely loyal person. The kind of person you want to be your cheerleader because she truly cares. I can't recommend her highly enough!
Kim has been a amazing trainer. I had hurt my knee and broke a rib and need help after to get back in shape. She has done such a great job. She explains things well and love the videos I can refer back to. She can modify to help any pain I seem to have. She pushes me but makes it fun. I highly recommend her! In 7 weeks I'm seeing great results!
My trainer is so inspiring, kind, motivating and knowledgeable. She has helped me love working out alone, which is something I used to hate! I hated exercise in general, but she showed me how to enjoy it and do it safely. She also made every session enjoyable. I loved that she showed me how to use the equipment I had and use my surrounding to benefit me, which is exactly what I wanted being a SAHM. FYT was exactly what I was looking for and Kim was the exact trainer I was looking for. She is a fantastic trainer and has helped me in so many ways!
Are you a trainer?
Get new clients. Change lives.