Melanie Lewis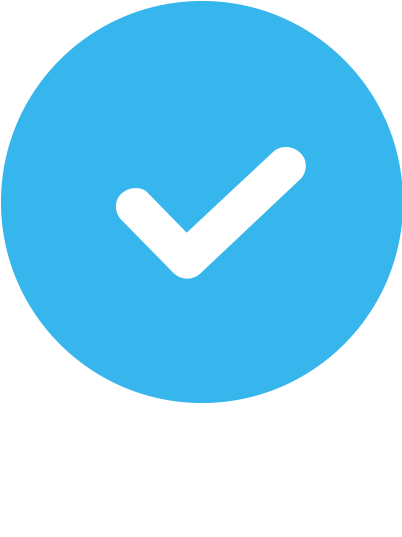 Verified
10 Reviews
Virtual Training Only
COVID-19 Vaccinated
About Melanie
Melanie Lewis is known in the fitness industry for her motivation and inspiring attitude, along with her vast knowledge of all aspects of fitness. Melanie began her career in the fitness industry at a neighborhood gym when she was a senior in high school. A year later she got her first certification at the Cooper Institute in Dallas and began training clients, and she continued to do so throughout her college years. Melanie graduated from the University of North Texas where she majored in Psychology and minored in Health Promotions. Since Melanie enjoyed helping others change their lives, she decided to continue those achievements as a trainer. Melanie is certified through the National Association of Sports Medicine as a Certified Personal Trainer and Performance Enhancement Specialist. She also has certifications with AFFA, IFTA, Peak Pilates, and is a certified New Leaf Metabolic Tester.
Over the past 20 years Melanie has worked in many gyms and held numerous positions in the fitness industry, all while making an impact on thousands of lives. In Dallas she worked at Genesis Fitness Centre, Fitness World, The Plano and Frisco YMCAs, Power Play Fitness and Life Time Fitness. Life Time Fitness transferred her to Cary, North Carolina and then back to Houston. Along with her personal training, she has participated in membership sales, was a front desk gym manager and was promoted to Assistant Personal Training Department Head at Life Time Fitness.
Melanie sees an athlete in every client she meets. Melanie loves to help clients achieve their dreams and goals – even those they haven't thought of yet. Melanie takes each and every one of her clients under her wing and educates, instructs and motivates them to achieve their greatest potential both physically and mentally. Melanie trains males and females of all ages, those new to fitness and professional athletes, stay at home moms and business professionals, marathon runners, fitness competitors and triathletes.
Besides her passion for personal training, she enjoys teaching group fitness classes, Reformer Pilates classes, and her favorite - "UnBasicTraining" Boot Camps, which she developed. Melanie enjoys sharing her passion for fitness as an educator at Houston Community College where she teaches Physical Education.
Areas of Expertise
Core and Balance

Nutrition

Strength Training

Weight Loss

Flexibility and Mobility

Kettlebells

TRX

Functional Training

Sports Performance Training

Pilates

Yoga

Cardiovascular Conditioning

Cross Training

Stress Reduction

Wellness

Corrective Exercise
NCCA Accredited Certifications
NASM Certified Personal Trainer
The Cooper Institute Certified Personal Trainer
Additional Certifications
NASM Performance Enhancement Specialist, PEAK Pilates Certified Instructor, Mat, Reformer Pilates Instructor, AFAA Group Fitness Instructor, IFTA Kickboxing
Education
Bachelor of Science In Psychology, Minor in Health Promotions
Who I Especially Like Working With
Beginners, Brides-to-be, Cancer Survivors, Disabled, LGBTQIA, Men, Middle-aged, Overweight/ Obese, Peri/Post-menopausal, Post-rehab, Pre/post-natal, Rehab, Seniors, Youth
Medical Conditions Experience
ACL tear, Addiction, ADHD, Alzheimer's, Arthritis, Artificial Hips, Artificial Knees, Autoimmune Diseases, Back Pain/Issues, Bone/Joint Injury, Breast Cancer, Cancer, Congestive Heart Failure, Crohn's Disease, Dementia, Disordered Eating Recovery, Hip Pain/Issues, Hypertension, Hypothyroidism, Infertility, Knee Pain/Issues, Limited Mobility, Lower Body Pain/Issues, Lymphatic, Menopause, Metabolic Dysfunction, Mild Cognitive Impairment, Muscular Dystrophy, Osteoporosis, Parkinson's Disease, Prediabetes, Pregnancy, Rotator Cuff Issues, Sciatica, Shoulder Issues, Stress, Tennis Elbow, Visually Impaired (Blind)
While I have only known Melanie a short time, it has been easy getting to know and trust her as a trainer. Each session has been challenging yet rewarding in my overall fitness goals. The years of experience Melanie has are evident in her training techniques and exercise variety. The workout sessions continue to keep me motivated and getting stronger each day. In addition to the motivational exercises, Melanie is also easy to relate to on a personal level. I find myself sharing my life experiences with her, much as I would a friend. She is very personable and comforting to talk to. It is obvious that she has many "friends" at the gym as she is always greeted with a smile, which is always returned by Mel. I would highly recommend Melanie Lewis as a trainer and motivator for anyone facing the battle to lose weight or otherwise improve their health.
Melanie is a personal fitness trainer at the gym I have been a member of for approximately 2 years. I'm a veteran of the United States Army and am no stranger to the world of physical fitness. I can attest to the fact that Melanie has what it takes. I would not hesitate one bit to train under her leadership if she were running my physical training program. Melanie demonstrates the leadership abilities that motivate her clients and group students. She is 110% focused on the prize, which is to insure each and every person she works with attains their desired results. Give Melanie the job, sit back and watch her go to work!! You will not be disappointed!!!
Melanie is a fantastic trainer. She has a way of motivating people that I think is rare and that not just anyone can pull off. First of all Melanie exudes health and fitness. She is so fit that she just glows. That in itself makes people want to get healthier. Her energy is contagious. More importantly, she makes a real connection with her clients. When a trainer makes that kind of connection you just hate to let them down by not reaching your goals. I can't count how many times Melanie told me what I was going to next and I thought to myself, "There is no way, I can't do that!" Before I knew it there I was achieving the goal that she set for me. I often amazed myself with some of the things that she got me to do. I truly did not know how strong I was until she showed me!
With Melanie's help and support I have lost 10 pounds in just a short period of time. I know that in the next few months to come that number will double or even triple. You inspire me to be healthy,and to want to live longer, eat right, and push myself when I have just about mind conspired to quit.
In January 2007, I, like many, embarked on a resolution to lose weight. I consulted with a trainer that had been recommended to me by friends. I began the recommended program, but did not feel that I was receiving the mental support and encouragement that I needed. I soon became discouraged and stopped working out. Fast forward to January, 2008, and I stared down a familiar path. I approached a different trainer, and after 15 minutes, I knew that this experience would be different and better. This is when I met Melanie Lewis. She began by telling me to set realistic goals and to take baby steps. I shared with her that I am a cancer survivor and that I could not believe I had allowed myself to gain so much weight. What had I been doing the last 10 years? She immediately replied, fighting cancer! From that moment on, I knew that she was the assistance that I needed. With Melanie's dedication and assistance, I have lost and kept off 14 pounds in one year and dropped my percentage of body fat by 10%!!! Melanie even helped me to prepare for the Susan G. Komen Race for the Cure – Houston and ran aside me the whole race. While I may not have broken any records, I actually for the first time ran the course of the race! She is, very motivating and creative with my workouts, and has never made me feel like a failure when I can't do something. She inspires me to want to stay on track I am never bored, with the creative and variety of ways that she works with me. She devised work out activities for me to do while traveling as well as at home. She stays in contact with me to follow up on how I am doing, and offers words of encouragement. I am healthier than I have been in 12 years and with Melanie's assistance know that I will reach my goal of being healthy for life!
I started working with Melanie Lewis several months after my second baby was born. I was discouraged and frustrated that my post pregnancy weight did not magically fall off like it did with my first pregnancy. Melanie was so encouraging. She had me complete a total body assessment. I dreaded every moment. However, Melanie convinced me that I would feel great about my results. After the assessment was finished she sat me down to review what we had learned. Melanie focused on what I already had going for me and building on my strengths. I was motivated immediately! I felt great about being exactly where I was physically and didn't want to miss a work out. She made me feel great about my flexibility and strength rather than keeping my attention on my high fat ratio. Her encouragement did not stop there. I had expressed an interest in running but I had never run more than a 5K. She pushed me towards running a half marathon. She even offered to train with me. Without her support and encouragement, I would have never signed up. Melanie made me believe in myself and challenged me to keep pushing forward. I finished the half marathon and still continue to run several times a week. Though Melanie, I was able to see myself as a finisher and an athlete regardless of those last few stubborn pounds. She taught me that I can change my weaknesses by focusing on my strengths. I will be forever grateful to her.
Melanie is a dedicated fitness professional. Melanie LOVES fitness and it is her life. She has helped hundreds of people and inspired them to live their lives healthily, and with passion. I have known Melanie now for 8 years. We competed and trained for the Women's Tri Fitness event in Las Vegas in 2004 and 2005. She helped me with my own training and pushed me to excel! I always ran harder, pushed more weight, and watched my diet better when Melanie was on my side smiling and encouraging! Please give Melanie a chance to show you what an outstanding trainer she is.
Melanie has been my trainer for almost 2 years. I absolutely love her because she programs great workouts, keeps the workouts fresh, challenges me while still being sensitive to my physical abilities (she's never injured me), and has a kick ass personality. Aside from all of that good stuff, she's helped me transform my body to be tight, lean, and toned. I'm literally in better shape at 35 than I was at 25. I truly cherish her and HIGHLY recommend her as a personal trainer. Book her now!!
Melanie is an INCREDIBLE trainer! She's knowledgeable about nutrition and physical training, motivating, and so personable. She will make your personal goals a reality! She can be your bestie and still kick your @ss! What more can you ask in a trainer? Highly recommended!
Great Experience! I was really impressed by Melanie Lewis. Her dedication and experience are exactly what I was looking for. Her personality is warm and caring, and fun too. Melanie is a Personal Trainer that I am happy to recommend. If you want results contact her!
Are you a trainer?
Get new clients. Change lives.