Ryan Jacobsen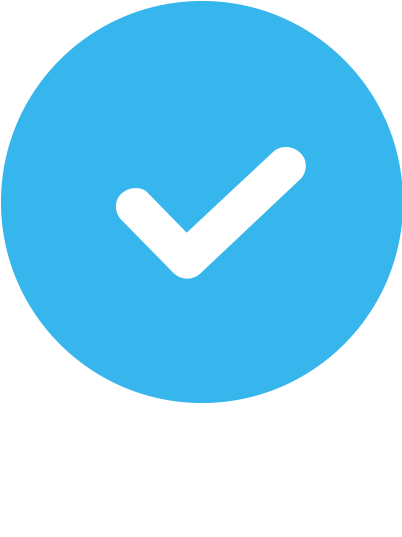 Verified
17 Reviews
About Ryan
I have 17 years of experience with movement and sports. My goal for you is to find out what makes you tick. I will learn how your body moves and compensates when under stress and moving through life. Together we will use that information in order to create a customized plan to fit your exact needs. Youtube Channel: https://goo.gl/BnBnZT
If you are looking for a trainer that will figure you out to your core and put a halt to old patterns that have prevented your growth in the past then I am your man.
Areas of Expertise
Core and Balance

Nutrition

Strength Training

Weight Loss

Flexibility and Mobility

Muscular Definition

Muscle Gain

Posture

Functional Training

Sports Performance Training

Pilates

Yoga

Massage

Myofascial Release

Cardiovascular Conditioning

Cross Training

Injury Prevention

Stress Reduction

Barre

Corrective Exercise

Dance
NCCA Accredited Certifications
ISSA Certified Personal Trainer
Additional Certifications
Certified Yoga Instructor, CPR/AED, Bodyweight Certification
Who I Especially Like Working With
Post-rehab, Pre/post-natal, Rehab, Seniors, Youth
1500 W Memorial Loop Dr
Houston, TX 77007
No Gym Membership Needed!
1700 Hermann Dr
Houston, TX 77004
Session Surcharge: $0
No Gym Membership Needed!
Calisthenics saved my life. Before finding this calisthenics exercise program my workouts were boring and I hated doing them. After calisthenics I am trying new things, I feel strong in my own body and I feel flexible enough to get into some crazy positions!
I love the stretching classes here. I have also practiced the online videos they have. Love them!
I will only trust my physical and mental performance to calisthenics and the instructors here at FFC. I primarily take the stretching classes offered here.
I am an ex-gymnast and swimmer. I quit sports for almost 11 years before I picked it all back up again nearly 4 years ago. In that time, I have not come close to remastering all of the gymnastics skills I had when I was younger. Before Ryan found me, I was just doing handstands and cartwheels! After just one class, Ryan had me pulling over the bar, doing windmills, and working on my bar kip. Since that class, my confidence, athletic ability, and physique have skyrocketed. Whether just starting out or a seasoned athlete, Focus Fitness has something to offer you. The classes are small, supportive, and close-knit. Ryan, the owner and coach, is a talented athlete who does an outstanding job catering to all skill levels in the class. I never felt as though I was being ridiculed, mocked, judged, or objectified (which happens often in traditional gym settings). Ryan is also HUGE on building a solid foundation to build strength on and building the micro muscles necessary for healthy range of motion and sustainable athleticism. Overall, if you're a beginner or an expert, you stand to gain something from Focus Fitness. They offer several classes daily, price fairly, and will truly help you achieve your goals.
Calisthenics was so new to me. At first I was intimidated by the bars. But now bars are so fun. Ryan is super strong and helps everyone get a feel of their goals. He helped me change my meal plan, and continues challenging my stamina. Since February I feel so much stronger. My butt and arms look and feel way better from all the body weight training. Everyone at practice is awesome and their energy helps keep me motivated. So blessed to have a form perfectionist trainer that challenges my enthusiasm for body weight training and flexibility. Totally recommend it for anyone looking to lose weight, boost their energy, and impress some people with one flex.
My body burns! Well firstly, I'd love to say how psyched I am to begin training with Focus Fitness Houston. I have been planning to begin training with Ryan who leads this exercise group since the summer and he has been consistent over time about me joining. Finally, I joined yesterday. I love how there are lots of class times throughout the week, which is extremely helpful since I am a working high school student. I was able to attend his 5AM class yesterday and got a hell of a workout! I was capable of doing more then I thought through this first session. I am really looking forward to the results & I expect many from the look of the testimonials I've heard of. If you're looking to push your limits, and see what your are capable of over time, then this is for you!
Aptly named. Get the accountability, motivation, and expertise to get the exact results you want. Ryan, whom I worked with, kept my works over a few months interesting, yet predictable. Show up, work hard, and you'll get what you want out of it while enjoying the process! OR spend countless hours in the gym by yourself and more than likely abandon the effort.
I've been going for a few weeks now and it has been all I hoped it would be. I have been active in health and fitness activities for 25 years so I have a lot to compare to. I'm a runner, cyclist, weight lifter, you name it. This has been a brand new type of work out, even compared to other calisthenics I've done. The workouts are very hard and very enjoyable, and the results are amazing. Soreness you've never felt before without the feeling of overdoing or injury. Extremely balanced approach to working your muscles from the inside out, from head to toes. I did not like crossfit, personally. The motto seemed to be "bust ass and go crazy", and not much else. Ryan's workouts certainly bust your ass but it feels very prescriptive, deliberate and balanced. Try a couple classes, you'll get hooked.
Love working out with Ryan at Memorial Park! This workout builds so much strength while still being low impact and gentle on my old injuries. Ryan's class has elements of gymnastics, so as an ex-gymnast, I really enjoy playing around with handstands and using the bars. There is also a big emphasis on proper form, which I appreciate. I was skeptical of working out outside, but it's all part of the fun...be prepared to get a little dirt on you though. Note that Focus will be moving to an indoor location in the next couple months in EaDo. Overall, I highly recommend this workout to any ex-gymnasts or anyone looking for a lower impact alternative to something like CrossFit/lifting weights.
Can I just say what a badass workout?? I didn't quite know what to expect my first day, and I had my ass handed to me. It was very different from my own workouts, it challenged parts of my body that I didn't even know I had. If you're looking to look and BE strong, this is definitely the class for you.
His classes are So fun and challenging!! With just one day in his class you see so many results! Yall should totally sign up for his classes its worth it!
His classes are so fun and challenging! With just one day in his class you see so many results! Everyone should totally sign up for his classes; it's worth it!
Ryan is the best trainer I have ever had. Bar none! I went to his classes twice a week for 3 months and I have never been happier with myself. He motivated me every step of the journey. If you heed his advice about diet and cutting back on all the alcohol and eating out at restaurants he will change your life! Some of my peers ended up falling out of the program because they saw no results but they also refused to meal prep and eat correctly. I have recommended him to all of my friends and we love him!
Efficiency is one of the best things about Ryan's workouts. He comes up with some of the craziest moves, but they're HYPER effective and engage multiple muscle groups. No wasted time, no interminable sets, and for sure no half-assing it. A 30-minute workout with him leaves every part of my body quivering. But my very favorite part? The sense of accomplishment. I have to prepare myself mentally for working out with him. It's always a challenge, but, when I meet it and beat it, it feels so freaking good.
Ryan is an amazing trainer. He is very dedicated, passionate, and knowledgeable. He is results-driven and will get you into shape by creating effective and creative workouts and providing nutrition tips. He was able to create a personalized meal plan for me that helped me reach my goals. Thanks Ryan!
My awesome trainer Ryan is the best trainer ever. He is a very dedicated and good guy. He has not only changed my life in a few weeks, he's made me get in a healthier lifestyle. In a few weeks of starting I have already lost two sizes. I am very impressed with his hard work and dedication. He knows how to motivate someone. Not only is he a good personal trainer he is also very lovable and hilarious. I am proud to say that Ryan Jacobsen is my personal trainer.
Ryan is a fantastic trainer. I have been training with Ryan at Focus Fitness for a little over months now, and have had a very positive experience. I am losing clothing sizes faster than I can buy replacement clothing! Everyone in my office is noticing, even people I don't see that often are complimenting my continuing results! He has helped me with my nutrition and gave me the blueprints to my success. I can't thank him enough and recommend him to everyone I know!