Amanda Schwartz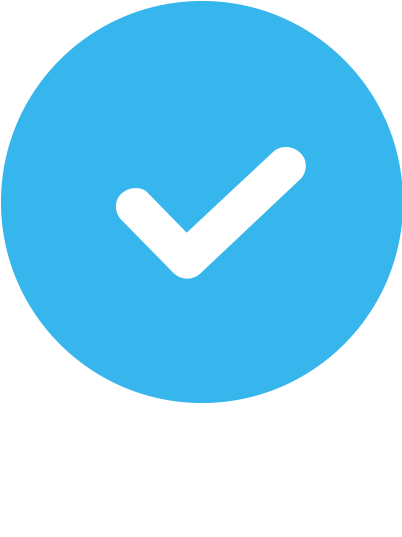 Verified
3 Reviews
Outdoor & In-Home
Virtual
About Amanda
As a child and into my teens I was often compared to my older sister who grew to be 5'8.5". I'm still 5'4". So I had a little more warmth on my bones. Then I started having health problems. After many tests, pills, and procedures, I was only getting worse. I was desperate. My dad and I decided we would try anything for a last resort. I lived at home at the time as I was graduating college with a degree in psychology. He started cooking healthy meals for me and within a month I had more energy and in two months my tests came back clean. I was free of all the health issues I had been battling. Since I had my energy I decided to get back to my roots. I used to run track, hurdles, long rump, high rump, and be a varsity cheerleading captain. I got back on the track and into the gym. After graduating I attended acting school at William Esper Studio. One day while I was studying I got the call that would forever change my life. My dad had a heart attack and didn't survive. He was found in the bathroom of his office by his best friend/employee. It was 5pm and I couldn't get a taxi to New Jersey at the time. So my acting teacher and I hitched a ride, which I don't recommend. We were desperate and the flower delivery service was there and willing. Seeing my dad, I lost it. I had a downward spiral and almost quit acting because nothing seemed to matter. Finally I started reading health and self help books. I read motivational books and anything that had great reviews on how to become a better person. I also made a promise to myself. I will do everything I can to help people live a healthy life so they never have to go through what my father went through and our family. After graduating from William Esper studio I was auditioning, shooting, and studying again. This time it was to become a personal trainer. I became certified in NASM. Then I started working at only the top gyms in NYC as a personal trainer. I chose to work with the best gyms in each neighborhood in NYC to make it convenient for you. I am dedicated to transforming your life just like my dad did for me and I wish he let us do for him. So lets change the world, one healthy person at a time. Our worlds change when we change physically and mentally. WE CAN DO THIS. YOU CAN DO THIS!
My favorite client story
My client Lauren comes to mind first. Lauren was planning her wedding. She also planned on losing 30 something pounds to fit into a gorgeous dress she fell in love with. There were highs and lows and previous shoulder and back issues. Everything trumped Lauren's dedication and the hug and tears her mom shed when she demanded to meet me the week of Lauren's wedding. Lauren surpassed her goal. Her determination and spirit is just one example of why I love what I do. Plain and simple, that's why I do what I do.
My favorite exercise
I have a love and hate relationship with burpees. You can modify the exercise for beginners or make it as challenging as you'd like for more difficulty. Plank exercises, that's a love love relationship right there. You work the core, arms, shoulders, back, glutes, and legs.
My favorite quote
I've missed more than 9,000 shots in my career. I've lost almost 300 games. 26 times, I've been trusted to take the game winning shot and missed. I've failed over and over and over again in my life. And that is why I succeed. -Michael Jordan
My training philosophy
It's not who you are that holds you back, it's who you think you're not. So clear your mind and your vocabulary of can't because it's never too late to become who you might have been. Now is the time to become the best version of yourself. Motivation kick starts you and habits keeps you going. Lets do this safe, quick, and laugh along the way. Otherwise, what's the point really?
My training experience
I've been training for about 10 years now. I'm a highly energetic personal trainer for one on one and group training. I recently moved from NYC where I had a full schedule clientele, but always wanted to make the move to LA. I have always been involved in fitness, but I decided to dedicate my career to improving lives when my father experienced a massive heart attack. The loss of my father opened my eyes. I want to help the world be a healthier place, in hopes no one goes through physical and emotional pain when it could've been prevented. I've been a trainer for 9+ years now and I'm more motivated by my clients and their achievements everyday.

I draw on my years of experience and expertise to create intense, fun, and integrative work-outs. I understand the focus, dedication and sacrifice required to achieve goals. Based on clients goals, likes, and dislikes, I tailor a unique plan. Concepts from HIIT, boxing and kick boxing, endurance, strength training, stability, and agility training are incorporated to achieve your goals in the fastest time possible. I also include elements of Pilates, functional training, cardio conditioning and plyometrics to keep my clients and their bodies guessing. I teach proper form to prevent injuries or recover from injuries. I bring my passion, dedication, and love for changing lives into every session. I consider my client and I teammates. We work together and achieve together. One of the things I hate the most in this world is hypocrisy so I need to practice what I preach. I would never make one of my clients do something that I've never done myself or something I don't currently do. This helps to ensure that I serve as a proper role model for my clients and personally understand the process.
Areas of Expertise
Core and Balance

Strength Training

Weight Loss

Flexibility and Mobility

Boxing

Muscular Definition

Muscle Gain

Posture

Kettlebells

TRX

Functional Training

Pilates

Yoga

Myofascial Release

Kickboxing

Cardiovascular Conditioning

Injury Prevention
NCCA Accredited Certifications
NASM Certified Personal Trainer
Additional Certifications
CPR/AED/First Aid
Education
BA in Psychology, Theater
Who I Especially Like Working With
Pre/post-natal, Seniors, Youth
Training Areas Served
In-home or Outdoor Training
I started my weight loss journey with Amanda in November of 2016 and I have already lost 4 dress sizes. She's very patient and very motivating. She has helped me set goals and achieve them. I never really enjoyed working out but Amanda has truly made me love it. I always look forward to our training sessions! She is so much fun and really does everything that she can to help you succeed. I highly recommend her!
Life changing. I've tried everything, and I've never been able to keep a gym routine going for more than a month. Amanda has been the best thing that's ever happened to me. I've lost 50lbs and more importantly, working out has never been more fun and rewarding. Thank you Amanda
I've been working with Amanda 3 times a week and I've seen amazing results. I had lower back problems and they are finally gone! That alone would've been great, but I've also gained more confidence and energy. My body is more porportioned as well. If you want someone who actually cares about your health specifically, give Amanda a try. Thanks again! :)
Are you a trainer?
Get new clients. Change lives.