Ashley Kern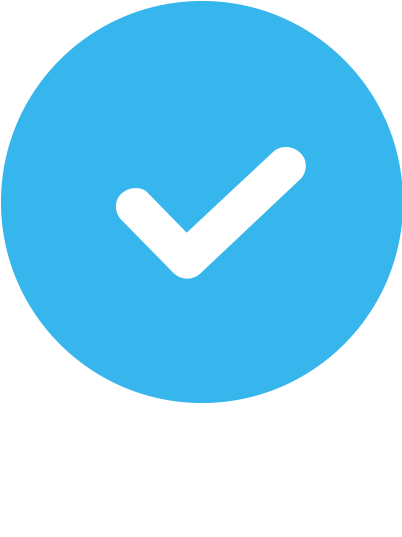 Verified
20 Reviews
Outdoor & In-Home
Gym
About Ashley
Hi there, I'm Ashley and I would love to help you reach your health and fitness goals!
As a gymnast my entire life and then struggling with my weight from a hormonal disorder (PCOS) as a teenager, I developed a strong passion for helping others work on their physical health.
I have over a decade of experience in the fitness industry. In 2013 I graduated with my B.A. in Exercise Science and Psychology and am currently working on my Master's in Mental Health Counseling. Since then I have worked at weightloss resorts around the country, in corporate fitness management, and as a professor for the NASM Certfication program and teaching psychology at NYSMDA.
I currently own my own fitness studio called "Lionheart" on the UWS. It is a thriving gym with an array of strength, stability, gymnastics, and boxing equipment. I work with clients with a wide range of goals such as strength building/muscle growth, weightloss, injury prevention/rehab, and athletic training/preparing for a competion.
Along with my knowledge in fitness I also utilize my education in psychology/mental health to train my clients to become the best possible versions of themselve. I believe a good relationship is key with my clients and working through life challanges is the best way to achieve your physical goals.
Areas of Expertise
Strength Training

Weight Loss

Flexibility and Mobility

Muscular Definition

Muscle Gain

Injury Prevention

Corrective Exercise

Core and Balance

Posture

Functional Training

Myofascial Release

Cross Training

Stress Reduction

Wellness
NCCA Accredited Certifications

ACE Certified Personal Trainer
Additional Certifications
CPR/AED, ACE Weight Loss Specialist, ACE Behavior Change Specialist
Education
Bachelor's in Exercise Science and Psychology
Who I Especially Like Working With
Actors, Bariatric, Beginners, Bodybuilders, Brides-to-be, Dancers, Disabled, Law Enforcement, Military, Models, Overweight/ Obese, Post-rehab, Pre/post-natal, Rehab, Seniors, Student-athletes, Women, Youth
Medical Conditions Experience
Addiction, ADHD, Anxiety, Autoimmune Diseases, Back Pain/Issues, Bone/Joint Injury, Depression, Diabetes, Hypertension, Infertility, Knee Pain/Issues, Lower Body Pain/Issues, Lyme Disease, Neck Pain, Plantar fasciitis, Postural Issues, Prediabetes, Pregnancy, Rotator Cuff Issues, Shoulder Issues, Stress
Training Areas Served
In-home or Outdoor Training
200 W 106th St
New York, NY 10025
Session Surcharge: $0
No Gym Membership Needed!
Ashley is outstanding! She's so understanding and confident in what she does. Ashley pushes you to your goals and past! You realize you could do more than you ever thought possible! I only trust Ashley as my personal trainer! She always has my safety in mind! If you're looking for the best -- you've found her!
I could not be happier with my results. Very knowledgeable - I enjoyed the workouts and meal plans.
Always love my workouts with Ashley! What would take me over an hour to accomplish on my own (and still never "really" push myself to my fullest potential) can be done in 30 minutes, and really feel like I get a great workout! Her passion for health and fitness always shows when reaching out to her clients, I've trained with several trainers over the years, and Ashley by far has proved to be the best, my results are the proof... Meal plans along with the workouts and cardio brought me physically stronger and much better shape, exactly what I was looking for.
I recently started working out with Ashley and she is amazing! I love that she gives me meal plans to follow because I feel like that is the hardest part of a healthy lifestyle. I already knew somewhat of things I could eat but with PCOS she is helping me widen my variety of food and helping me cut back my carbs! I also learned that I am not very felxible and she is helping me with that. Last summer I spent 9 weeks and a lot of money for a physical therapist to tell me what was wrong but it took Ashley training me to figure out how to fix my issue! Ashley also gives you a work out regimen to follow as well and I love that. I see her 2 days a week, then I go the other days to my own gym and I now know what to do each day with each body area.
Ashley provides great one on one personal training and nutrition advice! Her plans are easy to follow bc she makes them individualized for you. She's always available for questions and motivation!
I'm about to go to basic training for the Air Force and Ashley helped me make a meal and fitness plan to help me get in shape! For the last couple months I have gone down in weight and inches and feel so much better. I know what I'm doing in the gym and don't look like a lost puppy. Her prices are amazing as well. I researched a lot of other trainers before her and she has the best all around package :)
Ashley is a very genuine person that cares a lot about her clients. She's always open to questions about your fitness goals and was always quick with responses. She helped me with all aspects my competition prep and helped me achieve my goals.
I am so pleased with my trainer, Ashley Kern. She is extremely motivating, personable, and a joy to be around! She pushes me during every workout and has taught me the "right" things to do. I finally feel like I'm doing the proper exercises to get my body into shape!
Ashley is the BEST trainer I have ever worked with. She helped me lose over 30 lbs and really focus on finding my best self both physically and mentally. I owe her everything!!! She helped me realize the foods I was eating were not the healthiest and how to track properly. She created a step by step fitness program fit for my needs and I can't thank her enough for changing my life all for the better!
Ashley is the bomb. I literally hate working out and she seems to always be able to make it fun. This girl really knows her stuff. I always enjoy seeing her even when she kicks my butt! Highly recommend!!!
I've been training with Ashley for about a year now, and I'm most definitely a believer in fitness. Prior to training with Ashley, I was unsure about how to go about getting fit. I felt shame in going to to the gym (I'd be out of breath in classes and demotivated) and wasn't sure exactly where to start. It also doesn't help that my schedule is a bit all over the place. Enter Ashley. From the first training session to our latest one, I always look forward to training with Ashley! Her positive energy is infectious! In a year, I've dropped two dress sizes, learned how to eat better (Ashley has most def. helped me with the nutrition aspect), and learned how to maintain my weight loss. I have something called PCOS - so losing weight is very tough for me. Ashley has educated me on how to approach my nutrition goals, taught me workouts I can do wherever I am (seriously, I did my workouts while I was on vacation!), and helps keep me motivated and going even when I feel down. I never thought I'd say it, but I'm in LOVE with strength training and the results show! Ashley has helped me feel alive and, for the first time in over a decade, I feel strong, confident, and shocked at how much stronger I'm getting with every workout!
I don't normally write reviews but I've got to let people know about Ashley Kern!!!!! Honestly, she has changed my life! She has given me priceless things, I am no longer wasting time in the gym, working "hard" with NO results. She's taught me how to work my way around the gym, I have confidence in my ability to change my body because of the tools she has taught me. I feel strong and my body has completely changed. More importantly I trust her. Not only is she an exceptional trainer she's also a beautiful human!!!! Thanks Ashley!!!!!!!
In 2018 I decided to train to compete in a bodybuilding contest for the first time. I knew Ashley from my local gym and knew that she coached people before and decided to hire her as my coach. Ashley took the time to find out my goals, what I liked to eat, what I didn't, and made a meal plan that was easy to follow and easy to stick to. Most meals had different options as far as proteins and carbs that could be switched out for one another. She even made sure to add those sweets I crave on my high carb days. My goal was to get as lean as possible while keeping as much muscle as possible. I started out weighing around 260# and went on stage at 233# in just 20 weeks. My cardio was never crazy and I attribute that to a proper diet. We're getting ready to start prep for a second show in the coming days!
I've worked with personal trainers before, and I can 100% say that Ashley is absolutely the best I've ever worked out with. She took the time to listen to what my concerns, goals, and questions were and created a program that works with me and my fitness level. I had given up working out so many times before and given up seeing a trainer because I felt like they weren't listening to what I liked doing and what I didn't. This was absolutely not the case with Ashley! I started training with Ashley roughly a year and ago and I am SO thrilled that I did. Before I started training with her, I felt miserable about my lack of fitness, didn't know how to go about working out so that I'd see results, had a hard time maintaining consistency with my workouts, hated how I looked, felt exhausted all the time, and all of this while I have PCOS. I found Ashley - and she has PCOS too which means she was really able to help educate me about better food choices and other things I can do to help me get to where I wanted to be! She motivated me -- she's so strong and so educated about PCOS. It really made me believe that one day if I worked hard enough and stuck to eating better, I could gain some muscle and get so much fitter. Before, I was the type of person who hated to workout and felt like going to the gym was an exercise in agony. Workouts felt like a punishment, and I wasn't seeing results at all. Fast forward to the present -- I went from someone who hated working out to someone who works out at least 4x a week. For the first time in a VERY long time, I'm finally at the perfect weight for my height (and believe me, with PCOS this is like a miracle as PCOS makes it INCREDIBLY tough to lose weight, keep it off, and build muscle). I find myself motivated and pushed during every single workout -- and Ash has been there every single step of the way. I feel so much stronger, fitter, faster, and happier thanks to our workouts. I now look forward to every single workout with her because I always feel so incredible after we are done! She's helped me track my macros, track my body fat percentage, and challenges me in really amazing ways. Thanks to her, I feel the best I've felt in years, I'm motivated to go to the gym & workout, and I feel so much comfier in my skin! The best part of Ashley (aside from how fun our workouts are!) is that she's just an incredibly supportive and wonderful person. We often have chats about challenges that I feel like I'm facing physically or mentally, and she is always supportive and reminds me of how far I've come. She also is INCREDIBLY amazing at bearing with my schedule (my schedule can get a little wacky) and is so flexible with working with times that work for me. Hands down, training with Ashley has been the single best investment I've ever made.
I came to Ashley as a runner looking to improve my overall strength in support of my running goals. I did not expect to enjoy lifting this much! I have never in my life liked strength training but Ashley makes our workouts so FUN! Ashley really listens to me, incorporates my ideas and easily adapts our sessions or certain exercises if something is not working for me. The thing that keeps me hooked is how CREATIVE Ashley is — I love it when she says "We're going to try something new today," ? — and how hard she pushes me. I've already exceeded what I thought I could accomplish with my strength training thanks to Ashley. Can't wait to shred at our next session!
Ashley delivers a great workout with whatever you have available - even with body weight exercises. Lots of variety to the workouts so I never get bored. She also modifies the workout to my preferences, while still keeping the effort level high. Ashley is one of the best trainers I have worked with.
Ashley is awesome. From my very first session with her, I knew she'd be a great fit for me. If you are looking for a trainer who is patient and caring, yet also knows her stuff and will push you, I highly recommend her! One of my favorite things about Ashley is how she always emphasizes the positive in my workouts, whether it's taking note of my increased strength, better flexibility, etc. She really helps motivate me to keep going and take my fitness to the next level. I plan on sticking with Ashley as long as I possibly can! She will make you feel completely comfortable and at-ease, no matter what your fitness level, and you will definitely see results and be proud of your progress.
Ashley is great! She tailors the program to ones goals and abilities. She's professional, committed to her clients and a pleasure to work with!
I've been working out with Ashley for about a month and absolutely love my work outs with her! I am surprised by how much I enjoy going to the work outs - I enjoy being around her, but I also love how she pushes me and each time I feel like I am getting stronger and better. I'm in my last year of residency so my schedule makes it too easy to make excuses about the gym, but Ashley is always flexible about timing, always punctual, and always a joy to be around! I initially signed up as motivation for my wedding, but I know I will keep in touch with Ashley a lot longer than that!
I came to Ashley with really bad shin splints I got while training for a marathon, so bad I had to stop my training. She made me a customized plan for me to improve my balance, leg strength, ankle stability, and core strength. We had workouts together, and a plan for gym and at-home workouts I could do alone. I always had fun and good conversation on top of learning the exercises, and increasing my strength and balance. She both challenged me and understood my limits. This season I've been training for a marathon again and haven't had a single shin splint issue! I'm very grateful for Ashley and her help.
Are you a trainer?
Get new clients. Change lives.