Dan Fudim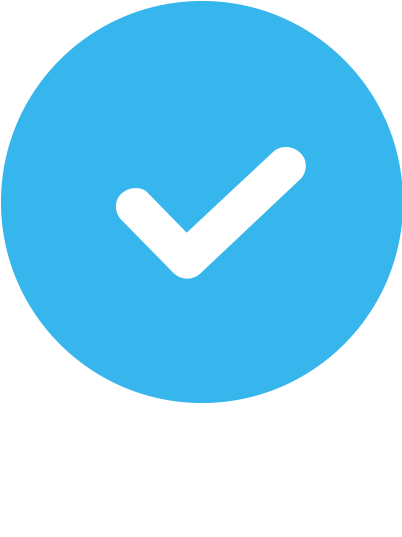 Verified
9 Reviews
Outdoor & In-Home
Virtual
About Dan
My name is Dan Fudim. For the past 8.5 years I have been in the fitness industry and am a former Personal Trainer of the Year. After loosing over 200 lbs myself I fell in love with personal training and have dedicated my life to training and helping others maintain a healthy lifestyle. I devise specific programs to help my clients achieve their health and fitness goals, specializing in weight loss and body composition changes. Certifications: ACE-CPT, NSCA-CSCS, NASM-CPT ,CES, PES, WLS, FNS,BCS,UFC,KBC I & II, TRX,TRX Rip Trainer, Pre-postnatal, USAW, Crossfit level 1 Precision Nutrition. My specialties include : Weight loss, Muscle gain, Metabolic Conditioning, Athletic Performance Training, Body Building, Endurance Training, Flexibility, Functional Training, Kettlebells, Rehab, Senior Fitness,Corrective Exercise,Boxing and Crossfit. Mantra: "We are what we repeatedly do, excellence then is not an act but a habit" -Aristotle
My favorite quote
A man is loved not for how tall he stands but for how often he bends to help comfort and teach. We are what we repeatedly do , excellence then is not an act but a habit.
My training experience
Lead Personal Trainer at NYSC, Personal Trainer at Equinox, Assistant Manager at Crunch
Areas of Expertise
Nutrition

Weight Loss

Boxing

Muscle Gain

Kettlebells

Functional Training

Sports Performance Training

Injury Prevention

CrossFit
NCCA Accredited Certifications

ACE Certified Personal Trainer
NASM Certified Personal Trainer
NSCA Certified Strength and Conditioning Specialist
Additional Certifications
NASM Nutrition Specialist, NASM Weight Loss Specialist, USAW Performance Coach, NASM Corrective Exercise Specialist, NASM Performance Enhancement Specialist, NASM Behavior Change Specialist, TRX Level 1, TRX Certified RIP Trainer, DotFit Certified Nutrition Specialist, Kettlebell Concepts Level 1, Kettlebell Concepts Level 2, Annette Lang Prenatal/Postnatal, Annette Lang Integrated Stretching, CrossFit Level 1, CPR/AED
Who I Especially Like Working With
Actors, Beginners, Cancer Survivors, Dancers, Men, Middle-aged, Models, Overweight/ Obese, Pre/post-natal, Runners, Student-athletes, Women
Medical Conditions Experience
Asthma, Back Pain/Issues, Diabetes, Hypertension, Muscular Dystrophy, Obesity, Postural Issues
Training Areas Served
In-home or Outdoor Training
With Dan's Help I have lost over 100 pounds in about 6 months . I could not have done it without him as he has been there for me every step of the way. He goes above and beyond a normal trainer and has so much knowledge making me feel safe and secure when I am doing the exercises that they are performed correctly! HIGHLY SUGGEST DAN!!!
My biggest struggle was the outside environment that I live in. It's not conducive to losing weight. Losing weight is a battle against the bright McDonald's sign on the drive home, the friends begging you to come out for drinks, the buffet at the party... I never really understood how much our environment is set up to try and make us fail. I wanted to change to feel comfortable with how I viewed myself and how others viewed me. And I was actually just curious as to what I'd look like if I dropped some lbs! Just thinking about the many times I had failed before and my pessimistic thinking that it will just be the same this time, only this time I'll be spending more money just to fail again. But I decided I had to try and three months later I'm very happy I did. I dropped about 12 pounds in the space of three months but built a great deal of muscle too. Clothes fit or fit better, I'm getting compliments from friends and family. My whole relationship with food had to change. I viewed some foods as angelic, some as Satan. That kind of relationship isn't productive because you end up wanting what you can't have more. Plus, I would feel genuine guilt for eating 'bad' foods, which led me to be afraid of actually recording them in MyFitnessPal, and to work with you I had to be honest about what I was eating and not feel any sort of guilt.
The most difficult part was figuring out how to put nutrition and exercise together to achieve my goals. To cut through all the BS and keep it simple. I wanted to sculpt my body, lose fat and gain muscle. I wasn't sure of the most efficient way to do it. And do it in a way to achieve lasting results. I did not recognize the person I was becoming. I was letting outside circumstances rule how I treated myself and my body. I didn't like it, I felt terrible, no energy, I just didn't care. I wanted to be better and do better for myself. I trusted the process and could tell that you were enthusiastic and experienced with working with others and getting them results. Your own story made me feel like you were the coach for me. You have empathy. You're not pushy and you have a way of really hearing people. You're helping them discover the answers for themselves. That was huge for me. If I work and get to the answer myself, it helps to build those habits. It sticks with you more than if someone just tells you every move to make. I was motivated by the program and the process that you proposed. I just made the commitment. I knew it was going to work if I went all in. You helped me to believe that I could do it, that it was totally possible. And I gained a true friend and mentor in the process.
I was nervous that this would be just another program where I would initially lose weight and then as soon as I was complacent with the results I would fall off the wagon and gain it all back. I was afraid that this was just another attempt that I would ultimately fail at and then regret. I was also worried that the communication and contact between us wouldn't be as constant or helpful as it ended up being. Working with you was so much more than I thought it would be. I never really had a mentor in my life when it come to my health and fitness. It was never something anyone in my family or any close to me got into that I could go for help. You gave that to me. Even on days where I was expecting you to tell me I did wrong or that I probably shouldn't have ate that, you did the exact opposite. You never put me down, you were always encouraging even on my bad days. You never made me feel like I was failing even when I felt that way about myself. And because of this I would say yes that I made the right decision. You gave me the tools to feel confident in myself moving forward on my journey without your guidance everyday.
The biggest thing I struggled with was realizing it is okay to have off days and that you can get right back on track the next day and be okay, as well as keeping track of food and staying consistent. I decided I wanted to change when I realized how far gone I was. I wanted to make sure I could get healthy to live a better life without trouble, and to help my self esteem. My biggest concern was looking stupid at the gym while working out. I overcame it by just going for it constantly even if I was unsure of myself. The hardest thing for me to change was creating a habit of tracking my food every day. I made sure I did it since I had you to keep me accountable haha, and that formed a habit. With you I created a healthy habit of consistency and tracking my food. Accountability from Dan helped a lot as I know I could not make this happen by myself. I didn't expect to achieve the confidence to try exercises with the actual barbells and squat racks, but I did it! I think I made the right decision as it was a great start to my weight loss journey and helped a lot for my self esteem when it comes to weight loss and what has to be done. It was what I thought it would be.
My biggest struggles were being consistent and trying to be perfect. I wanted to do everything perfect and if I messed up, I felt like a failure. I have always wanted to change, but I just had a hard time being consistent. I wanted to be a better, more active mom. I wanted my confidence back. My biggest concern was failing again or not doing the "right" things. I told myself that this was the last chance for me. I would give it my all and see what happens. Dan's words and experience helped when I didn't believe in myself. I did achieve what I set out for. I wanted a balance in my life. I wanted to be able to go out to a restaurant with friends unexpectedly and know I was in control of the situation. I could go eat ice cream with my kids and not feel guilty about it or that I wasn't being perfect or that I "shouldn't" eat any. I absolutely made the right decision. I found the balance in my life I wanted. I loved the accountability. The diet & exercise strategies we followed were simple, but your support helped me stay consistent! My goal right now is to built tons of muscle, especially glutes and abs. I know this might include gaining some weight, and I am completely fine with that.
My biggest struggle was consistently working out and making the time, once it became a part of my day though it's not super hard like it was. I went to the doctor and had high cholesterol at 22 years old, it was my wake up call that my health and habits needed to change. I can now happily say my cholesterol is back in normal range! My biggest concern was wasting money on another trainer. (I'd had one before and gained weight) once we got going though I realized working with Dan was the BEST decision I made. It was hard to change my diet, I loved cooking with lots of butter and stuff. I overcame this by just starting small, gave up soda, then sugary coffee creamer, then butter and mayonnaise. Not all at once but those little things I could live without made all the difference. I thought that having a trainer would be boring and we would have this super serious professional relationship. But working with you I feel like you genuinely care about my progress and well being. Seriously best decision ever! I love the accessibility, I like having someone to share my struggles and my wins. Especially with someone who understands completely what I'm doing.
Finally being able to break out of the high 170s (I had been stuck in for over a year) without doing hours of cardio or starving myself. Mentally- you've helped me develop confidence not only through getting stronger with strength training, but teaching me a nutrition strategy that is something I can maintain for life (calorie and macro tracking). My favorite part working with you has to be the fact that you've been there (overweight). Also, the fact that you were easy to get ahold of made it so much easier to stick to my goals. Having someone there to answer my questions and make sure I was doing everything right was so incredibly reassuring.
Thank you for all your help. Your advice and coaching have helped me achieve the body I've always wanted!
Are you a trainer?
Get new clients. Change lives.