D'Andre Bryant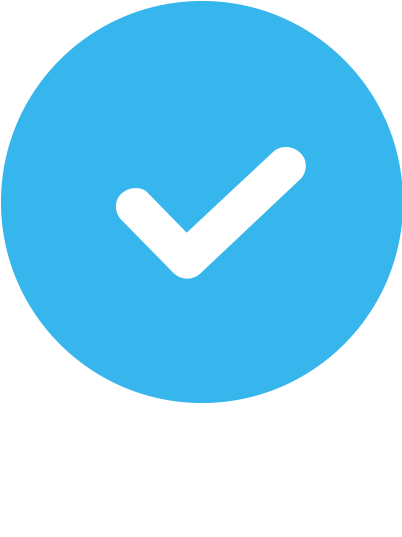 Verified
10 Reviews
About D'Andre
Former Culinarian of 6+ years. This has given me the experience to be able to Coach the Nutritional behaviors my clients lack. I Changed my health and aesthetics in the spring of 2011. I was almost 200lbs at the height of 5'4" by the end of senior year HS. I then sought the Certifications to train at a novice level in summer 2012. Holding two Jobs as a Line cook, and a Private Personal Trainer from 5/01/12-3/21/16. I further my knowledge on the health and Coaching at the Focus Personal Training Institute where I graduated and announced my combined talents and education as a wellness coach. I train a variety of clients for a variety of reasons. You can expect a next level experience.
Areas of Expertise
Core and Balance

Strength Training

Weight Loss

Flexibility and Mobility

Muscular Definition

Muscle Gain

Kettlebells

TRX

Functional Training

Myofascial Release

Kickboxing

Cardiovascular Conditioning

Cross Training

Wellness

CrossFit

Corrective Exercise
NCCA Accredited Certifications
NCSF Certified Personal Trainer
Additional Certifications
PROnatalFitness Pre-Postnatal Exercise Education
Who I Especially Like Working With
Seniors
Medical Conditions Experience
Autism, Back Pain/Issues, Depression, Limited Mobility, Pregnancy
42 E 12th St
New York, NY 10003
No Gym Membership Needed!
6 St Marks Pl
New York, NY 10003
Session Surcharge: $25
No Gym Membership Needed!
In-home or Outdoor Personal Training
Session Surcharge: $25
After 3 Months Working with D'Andre not only did i lose 5% body fat. It dosen't hurt to run or stand for long periods of time. I also enjoy his Boxing Skills. I can relieve stress at the end of our sessions.
I first met DJ at Equinox where we worked together for a couple months! He approached me and was so open and easy to talk to! He was always very thorough in his explanations for certain exercises and even gave me some pointers for my own exercise routines. In the times we did speak he was always able to ignite my inner motivation to be better and try harder. He isn't just a personal trainer, he is a coach and model of excellence. Best of luck to him!
DJ has been helping for a year developing overall fitness and athletic ability; increasing strength, agility, and endurance. We work out and usually wrap up sessions with kickboxing; which is great for core strength, balance, coordination, and cardio. I was a scrawny kid who got picked on when I was young, and working with DJ has helped me be fit, healthy, and confident.
Phenomenal trainer!! Approachable, understanding and delightful. Working with D'andre within the past 2 months I must say that he is my favorite coach. I was impressed with his knowledge and workout programming. He will literally help you sculpt your body to perfection.D'andre demonstrates different moves that work out different areas (cardio, core, arms, legs, etc) I feel stronger after every visit and that's what it's all about!
He knows his stuff and can help with nutrition as well.
Dandre Bryant is an amazing talent- not only did he always give me a kick-ass workout, he coached me through it. It wasn't just about how much I could lift or how many times I could lift it, he took the time to design MY workout. If you're looking for easy, forget it- but if you're looking for someone to challenge you and explain the why, Dandre is your perfect trainer!
I've been training with D'Andre for about a years now, and it has been the best decision of my life. I have learned so much from him and have seen so many drastic results. He will really get to know you and your abilities fairly quickly because he really pays attention to you when he is with you. He knows exactly how much and when to push me harder and motivate me to keep going. Also, because he is so knowledgeable he is able to answer any questions I may have which give me a better understanding of why we are doing what we are doing. Also, one of the most valuable things that I have learned with my time with D'Andre is how to work out the correct way. I still need him to keep learning from him and have that extra push when I really need it, but I can work out on my own and be confident that I am doing it correctly. Another thing that I really enjoyed about D'Andre is he really works with you to reach your goals and changes things up when needed or asked so it is already enjoyable and interesting.
D'andre knows exactly how to get the body back into shape the way it needs to be. He defines what an actual agent of fitness should be. As a skateboarder he has shown me how to maintain balance through specific and careful coordination. He keeps an eye out for what is the most important thing to do to get the workout right or the problem fixed. He, is the guy to go to, on every any level of fitness. Thank you.
Great person. Great teacher. Lives by what he preaches. It is definitely worth your time to give D'Andre a chance to help you improve your life through his personal training.
Deandre is an excellent fitness and lifestyle coach. He tailors workouts to my specific goals and is constantly pushing me to reach new gains. His regimen is intense, collaborative and holistic - focusing on both the physical and mental components to training. I definitely recommend him to all those looking to make real progress!