Deuce Johnson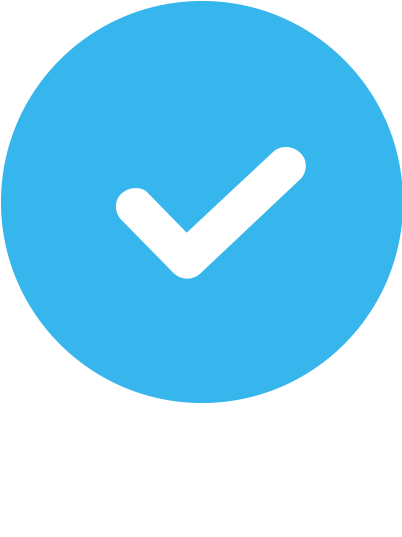 Verified
6 Reviews
About Deuce
Fitness comes in many forms: From playing organized sports, competing as a body builder, being part of a hiking group or practicing yoga. I have been involved in some form of fitness activity throughout my life. It has helped to keep me sane during troubled times of my youth, taught me about growth, focus & dedication both mentally & physically. There is no 1 way, its about finding what works for you. Fitness is me & I love sharing my knowledge with others daily.



I currently live in New York City.
Come Train with ME ;)
My favorite exercise
Deadlifts! What's not to love about an exercise that requires one to generate and utilize so much power within yourself. Once you are lifting 1x, 1.5, 2x your current body weight you will completely begin to understand the rush and exciting this one exercise brings to your body. As well as its compound goodness to your joints and muscle density.
My training philosophy
Rule #1 - It's a Lifestyle not a destination! Being fit & healthy starts from within. We are a reflection of what we feed ourselves, physically, mentally and emotionally. There is no magic pill or special potion. Time brings change and change comes with time. Every moment is a fresh beginning, so when life brings you challenges or you "fall off the wagon", always remember Rule #1.
My training experience
I have currently been a Fitness professional for 10 years. Being in this industry I have had the great opportunity to train/educate a multitude of individuals. The greatest things that have come out of my career in this industry are the many of connections and friendships I have been able to form as a result of this career choice.
Areas of Expertise
Core and Balance

Nutrition

Strength Training

Weight Loss

Muscular Definition

Muscle Gain

Posture

Kettlebells

TRX

Functional Training

Sports Performance Training

Cardiovascular Conditioning

Cross Training

Injury Prevention

Stress Reduction

Wellness

Corrective Exercise
NCCA Accredited Certifications

ACE Certified Personal Trainer
PTA Global Certified Personal Trainer
Additional Certifications
TRX Functional Trainer, StrongFirst Kettlebell Instructor, Annette Lang Prenatal/Postnatal, Animal Flow Coach, Zuu, Precision Nutrition Level 1, CPR/AED, FMS Level 1, ACE Functional Training Specialist, ACE Sports Conditioning Specialist, USA Weightlifting
Education
Master's Degree in Criminal Justice Administration and Security Management
Who I Especially Like Working With
Actors, Bariatric, Beginners, Bodybuilders, Brides-to-be, Cancer Survivors, Dancers, Law Enforcement, LGBTQIA, Men, Military, Models, Overweight/ Obese, Peri/Post-menopausal, Post-rehab, Pre/post-natal, Rehab, Runners, Seniors, Student-athletes, Women, Youth
Medical Conditions Experience
Addiction, ADHD, Anxiety, Asthma, Autism, Autoimmune Diseases, Back Pain/Issues, Bone/Joint Injury, Breast Cancer, Cancer, Celiac Disease, Depression, Diabetes, Emphysema, Fibromyalgia, Headaches/Migraines, Hearing Impaired (Deaf), Hip Pain/Issues, Hypertension, Hyperthyroidism, Hypothyroidism, IBD, Joint Pain, Knee Pain/Issues, Limited Mobility, Lower Body Pain/Issues, Lupus, Lymphatic, Multiple Sclerosis, Muscular Dystrophy, Neck Pain, Obesity, Piriformis Syndrome, Plantar fasciitis, Postural Issues, Prediabetes, Pregnancy, Rotator Cuff Issues, Sciatica, Scoliosis, Shoulder Issues, Sleep Apnea, Stress, Stroke, Stroke recovery, TMJ, Ulcerative Colitis
227 Mulberry St
New York, NY 10012
No Gym Membership Needed!
In-home, Outdoor or Virtual Training
Session Surcharge: $0
I'm not confident I can encapsulate my experience with Delise over this past year into a single review, and that is primarily due to her impossibly vibrant personality that has led to an incredible working relationship and friendship. When I began with Delise in June of 2017, I was in decent shape but I told her I wanted to learn everything down to the foundation so it can be beneficial to me for the long term. I did not have a short-term target of being in a certain shape 1took the time to answer my myriad questions about lifting form, diet, supplementation, equipment, and what movies were worth seeing right now (she's weird and loves sitting in the front row). She was patient with my desire to have a complete knowledge of living and exercising healthier for the long haul and overly generous with making her schedule fit my own. Delise understood my skepticism with the supplementation industry and made me feel comfortable that whatever products I was taking based on her recommendation were completely safe and beneficial by breaking down exactly what each will do and how it accomplishes its goal. Beyond the physical progress I've made since working with her, Delise has become a close friend who cares deeply about my well-being and this is unquestionably mutual. She simply makes you want to be friends with her and have her in your life beyond training. She can be as sarcastic as anybody you will meet and be the most serious person in the room in the same minute. Her work ethic is without question and this is apparent in her own physique and her drive to improve her clients in as many avenues as possible to enhance their lives outside of simply training in the gym. I'm not sure how I got lucky enough to be given Delise as my trainer a year ago, but I recognize how grateful I am to everything she has done for me and how excited for our shared future I remain.
I'm a relatively disciplined athlete and have been feeling burned out. I started training w Delice and she gave me exactly what I needed: movement diversity, complex movements and FUN. She's aspirational; her mentality, how she's built and what she's been made of. I look forward to our sessions and appreciate the gains she's given me so far.
Hands down from repour to education to execution, Delise is the best trainer around. As a former ballerina, Olympic Lifter and respected sports therapist in the NYC fitness community; she has become one of my #1 referrals for my clients fitness goals. It's rare you find someone you can trust when you have an education and body awareness like mine. Delise; I trust, I admire and I highly recommend. Bearing in mind I can train for free with almost every trianer in the business but I choose to hire Delise.
If you want to lose weight, tone up, increase strength or all of the above, Delise will get you to where you want to be. Since training with her I've seen huge improvements - not only in my physique, but in my general health and fitness. Delise is beyond dedicated, and she'll push you to achieve things you didn't think you were capable of. She's hugely passionate about fitness and wellness, and is a treasure-trove of information on nutrition as well as exercise. Whatever your goal, choose Delise to help get you there. It'll be the best decision you ever make.
I have never met anyone like Delise. She's not only inspiring, hardworking, and actually cares about her clients. But she's so smart and good at what she does. Within the first 15 minutes of a session she knows exactly what you need to become the best you. I wasn't kidding when I said I have an actual roadmap built by her to an aspect of my life that's crucial to my happiness!
Delise is amazing. I started training with her almost 3 years ago. I was 24 and had never worked out a day in my life. While I looked like I was in shape, I was weak, constantly in pain, and felt like a little old lady. Now 3 years later, I am strong and feel like a badass. Delise is gentle and nurturing but also a force to be reckoned with and makes sure you give your all to each and every session. I've walked out of each and every sessions feeling stronger, more confident, and proud of myself (and sometimes quite sore!). Also, every single session with her, while butt kicking, is FUN; we're often cracking each other up which makes working out so much more pleasant! Whether you're super experience, a novice, looking to build muscle, tone up, or whatever, Delise is your trainer. She's amazing and what she does!