Dewayne Barrett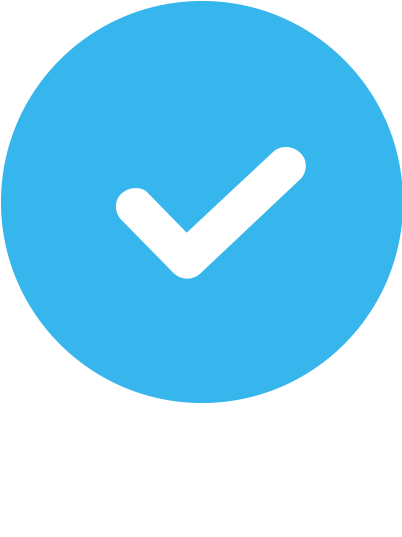 Verified
17 Reviews
About Dewayne
My name is Dewayne Barrett retired track and field Olympian & silver medalist for Jamaica. I'd like to first thank you for taking an interest in working with me, as I would love to help you reach your fitness goals.
My Specialties are:


Pregnancy personal trainer


Postnatal personal trainer


Wedding personal trainer


Running coach -5k 10k marathon coaching


Speed and agility coach


Employee wellness fitness instructor


Weight loss


Since 2004, I've helped:


300+ client during there pregnancy to stay fit and healthy


400+ post-natal client lose weight


200+ client lose weight and tone up for wedding


500+ run a personal best or finish a 5k, 10k and marathon race


Career Accomplishments:


2012 Olympian for team Jamaica 4x400


2011 World outdoor Championship bronze Medalist 4x400m


2009,10,11,12,13 Finalist at Jamaica National trials


2007 NACAC Gold Medalist 4x400m


2005 World


2008 Olympian for team Jamaica 4x400


2008 World Indoor Championship Silver Medalist 4x400m Medalist 400m,200m


2005 World University Games Silver Medalist 4x400m


2000 World Junior Championship Gold Medalist 4x400m


Competed in over 50 10k races , 23 half Marathon and 6 Marathon races


Currently hold the 400m 200m 4x400 record indoor and outdoor


NCCA Accredited Certifications

ACE Certified Personal Trainer
CSCCA Strength and Conditioning Coach Certified
NAFC Certified Personal Trainer
NCSF Certified Personal Trainer
Additional Certifications
IAAF Running Coach
Education
Kinesiology and Human Service
Specialty Populations
Actors, Brides-to-be, LGBTQIA, Peri/Post-menopausal, Pre/post-natal, Seniors, Women, Youth
Medical Conditions Experience
ADHD, Alzheimer's, Anxiety, Arthritis, Asthma, Autism, Back Pain/Issues, Bone/Joint Injury, Cancer, Cerebral Palsy, Depression, Diabetes, Hip Pain/Issues, Hypertension, IBD, Knee Pain/Issues, Multiple Sclerosis, Obesity, Osteoporosis, Piriformis Syndrome, Sciatica
Training Areas Served
In-home or Outdoor Personal Training
I started training with dewayne at 8 weeks pregnant. I wasn't very fit when I started and despite the excitement of having a baby and growing a bump, I was apprehensive about all the changes to my body. I attribute training with dewayne as the reason for what has been a very easy pregnancy and I'm in better shape now, (6 months pregnant! ) than I was before. Training has kept my energy levels high and my posture has improved. dewayne also been a huge support with his abundant knowledge on all things prenantal .maintain my fitness levels and bouncing back to a new improved version of my pre pregnancy body. best pre-natal personal trainer in nyc
dewayne was very knowledgeable about pregnancy and consistently designed diverse and fun workouts specifically tailored to meet my individual needs as I have MS. He knew how to motivate and challenge me whilst keeping me and my baby safe. I would recommend him to any pregnant woman looking to stay in shape during pregnancy and who wants to bounce back quickly.
I've seen great results over the past few months! over 49lb for my weddindg, Very affordable and workable around my schedule. Constantly increasing in difficulty and scope and focused to match my wedding fitness goals. dewayne tailor workout to fit your desired results but definitely push you to do as much as you can. In seeing improved cardio and body composition. Highly recommended!
Dewayne has been a great trainer for my husband and me! We hired Dewayne when we were preparing for our wedding and decided to continue training with him after because of the great routine that we were in. Each workout is different and difficult in its own way and we always feel like we are getting pushed to work harder. Another perk is that Dewayne meets us at the gym in our apartment building, which is super convenient. Overall, we have been very happy with our training experience with Dewayne and would definitely recommend him!
I used to hate the gym. When you are overweight and self-conscious weighing 303 lbs, its not exactly your favorite place to be. I began training in February. Since then, I have lost over 95 pounds, 8 clothing sizes and countless inches. I owe all of that to the dedication and persistence of my trainer. The results I've gotten from my trainer haven't been all physical either. Mentally, I've never been in better shape. My self-confidence has grown while my waist has shrunk.
Dewayne is an excellent personal trainer! I was looking for a personal trainer, and after looking through a lot of trainer's profiles I decided to move forward with Dewayne. His training style is unlike anyone I have ever worked with before. He pushes me to work as hard as I can during the workout. Dewayne really understands what he is doing. I promise if you work hard and put forth the effort with Dewayne you will see results. I know I have in only a few weeks!
One of my favorite experiences working with this gentleman is conscientious he's attentive really is detail oriented gives me great motivational strategies as well as Keeps great record of what I am Iand my employees are using and our progress to date
With the help of Dewayne at Golden Touch Fitness over the last six months I have managed to achieve my objectives of losing weight for my wedding and generally getting fitter. Dewayne overall manner is one of consideration, offering encouragement when needed, adjusting the content of sessions as required and always pushing to gain the most benefit, but in an understanding way.
I started working with Dewayne this summer, and am extremely happy with the results! In less than 4 months, he's increased my fitness level significantly! I am pregnant, so I appreciate his flexibility and willingness to design workouts appropriate for my situation. Dewayne is a true professional.
I was recently married on July, 2015. I was so fortunate to be trained by Dewayne before my wedding. I when from 189 to 156 in 3 months, I learned very quickly that Dewayne not only cared about my fitness goals but also me as an individual. He is such a genuine person. Working with Dewayne was one of the best decisions I've made.
I've seen great results over the past few months! over 49 lbs for my wedding, Very affordable and workable around my schedule. Constantly increasing in difficulty and scope and focused to match my wedding fitness goals. Dewayne tailors workouts to fit your desired results but definitely pushes you to do as much as you can. In seeing improved cardio and body composition. Highly recommended!
Incredible detailed and personal experience. Worked with both me and my spouse. Huge results really fast. Provided workout schedules for the remainder of the week we weren't working directly with him. Highly recommended!
My son has been working with Dewayne on his 400 meter time for his high school track team for the past year. Dewayne has the perfect combination of expertise, discipline & patience. My son loves working with Dewayne and he has brought his 400 meter times down significantly. Dewayne has made training fun and he has an extraordinary knowledge base to draw on. He has also inspired a strong work ethic in my son, which he carries with him into all of his activities. I cannot speak highly enough of his skills as a coach and a mentor. I would highly recommend Dewayne to anyone who wants to develop him or herself to their fullest capability. He is a gifted coach, teacher and mentor.
Best pregnancy trainer , highly recommend dewayne
DeWayne 'Sir' is an amazing trainer! He teaches; makes working out feel like an art; and inspires love for exercising and its benefits. He is knowlegable, personable, patient, flexible and very professional - he lives what he teaches.
I've dropped 3 dress sizes, feel much better about myself and have broken through the barriers that were in my way mentally! I feel fantastic, having trained with dewayne I have lost over 27lbs so far. The compliments are increasing and they are much better than being self conscious all the time. The personal challenge has been significant, but the support from dewayne has been great, I couldn't ask for anything else.
Dewayne is a very knowledgeable pregnancy's personal trainer . I would recommend him to anyone that's looking for a prenatal personal trainer