Gabie Rudyte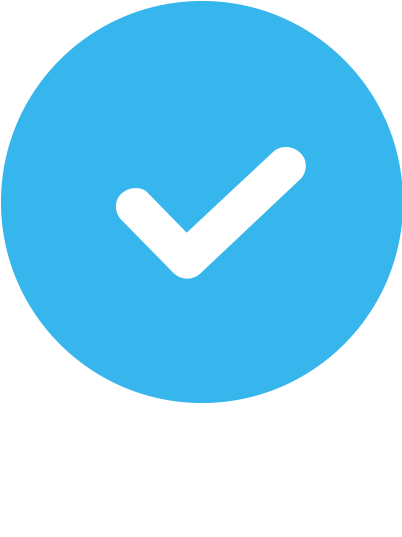 Verified
18 Reviews
About Gabie
Hi!
My name is Gabie and I'm an ACE certified personal trainer. I've been in the fitness world for about 7 years now and my passion for it grows more and more with each day.
I love people and I love inspiring and motivating others. I've worked with clients of all ages and fitness levels. Whether you are new to working out, or you're an old timer looking for an extra challenge, I'd be very excited to work with you! Most of my clients are new to working out, so if you've never worked out in your life - don't be scared! I'm here to guide you!
Each training session is specifically tailored to you and your goals. I love incorporating cardio and strength training all in one session, as cardio raises your heart rate and boosts your metabolism into high gear so you can burn fat, and strength training builds lean, toned muscles! Whatever goal you have; lose weight, tone up, build muscle, improve your cardio or flexiblity - I'm here to push you, motivate you and educate you!
As you can see from all the exclamation points that I use (!), I'm a very cheerful and excited trainer! I always make sure that my clients leave the training session sweaty and happy! I'll make you sweat, but I'll also make you laugh. Especially if I'm the first person you get to see in the morning, I want to make sure that it's a pleasant experience! I understand that not all of us love working out, so I'm here to make your experience as pleasant as possible. :)
Areas of Expertise
Core and Balance

Strength Training

Weight Loss

Flexibility and Mobility

Boxing

Muscular Definition

Muscle Gain

Kettlebells

Myofascial Release

Kickboxing

Cardiovascular Conditioning

Stress Reduction

Wellness
NCCA Accredited Certifications

ACE Certified Personal Trainer
Who I Especially Like Working With
Actors, Beginners, Brides-to-be, Models, Seniors, Women, Youth
Medical Conditions Experience
Anxiety, Back Pain/Issues, Depression, Knee Pain/Issues, Stress
Additional Languages Spoken
Lithuanian
Training Areas Served
In-home or Outdoor Personal Training
Gabie is the best personal trainer I have ever worked with! Not only is she professional (always on time, always has a great attitude, always prepared to give her all so I get the best workout), she also makes sure to take the time to understand how I work and how that affects my training. She listens to everything I have to say and understands if something is too difficult and adapts accordingly. Her attitude also makes every workout 100% better than if I were on my own! She always has a smile on her face and her excitement and joy are contagious — even at 6AM! She is my favorite part about waking up early and she makes every workout fun and enjoyable. Plus, I'm loving the progress I'm making on weight loss! I feel stronger and healthier than I have in my entire life.
I've been training with Gabie for 2 months now, mostly through circuit training. She comes to each session with a new, well-thought out workout that builds on previous sessions. She's got a great, up-beat personality, and she's 100% reliable and punctual. I recommend her without reservation.
Gabie is simply incredible her HIIT training gets guys cut and has got my girlfriend in that beach ready body for the summer thank you for helping both of us! Couldn't be more happier, thank you from the both of us your the best :)
I've been working with Gabie for a month and a half now and I'm so happy with my results!! We do a lot of circuit and strength training and even though it's hard at times, afterwards i feel amazing. She is very sweet, happy, professional and knowledgable. I'm very excited that I'm seeing results and i feel so great after each workout! Thank you Gabie
I've been training with Gabie in my gym for over 2 months now and I am very pleased with the results so far. Gabie likes to incorporate high intensity exercises into our routine, and even though they are hard I feel like those are the ones that really help change my body. She is very happy, friendly, punctual and a great motivator on some tougher days. I definitely recommend her! Her happiness is contagious and her programming is challenging in a great way.
I've really enjoyed working out with Gabie for the last six months. She is reliable, on time and always had a new workout to push me. As a result I am stronger. She is also friendly with a pleasant disposition. I highly recommend her as a personal trainer.
Not only is Gabie a great trainer, but she is kind, personable, and encouraging! She trains me in the best way for my body and I feel strong and confident during and after our workouts! I'd highly recommend her to anyone who is looking to make a change in a positive and supportive environment.
I've been training with Gabie for about 3 months now and I love our sessions! We do weight training 2 times a week and intense interval training 1 time a week. My core has gotten much stronger, im starting to see definition in my arms but most importantly i feel so good and strong after each session. She is very professional, always comes in with a smile, and she's more than just a trainer! She's a friend who challenges me and motivates me.
I couldn't ask for a better trainer than Gabie. She is always on time and has a great spirit/enthusiasm to train her clients. She keeps the workout interesting by mixing up the exercises and progressively making them more challenging as time goes on. She's the best at motivating me and keeping my spirits up. I'm happy with my results so far and will continue to train with Gabie :)
Gabie is a very lovely, kind, understanding trainer. I was a little hesitant to work with a trainer at first, but a friend recommended her to me and she was exactly what i needed! She knows what youre comfortable with, what challenges you have, and she works with that. She challenes you in a best way possible, and she's just a ray of sunshine on those harder days. Would recommend with no hesitations! My endurance is better, my arms are looking toned, and i feel great. Gabie also taught me a lot about being kind to yourself and changing your body because you love it and want to improve, rather because you hate it. A big lesson for me. Thank you!
Gabie is a absolutely wonderful. She is extremely supportive while also being challenging. She isn't a trainer to shame you into doing things, she encourages you and congratulates you on a job well done! I always enjoy my workouts with her! I have reached so many personal fitness goals under her supervision and I could not recommend her enough! You want a fun trainer who will help you strengthen your body?
The reason why I wanted to get a personal trainer is because I really don't like working out. Gabie was recommended to me by a friend and I'm so glad I started training with her. She makes it fun, and even when im tired and out of breath, I actually enjoy it! I wanted to get into a better shape and really take my health into my hands and Gabie has helped me so much. If you want someone who is professional, will push you and will make you laugh all the way through - she is your trainer! See you after the new year, Gabie!
Gabie is the sweetest, kindest and happiest trainer ever!! I don't even think of her as my trainer anymore, but a friend with whom I get to workout!! She was recommended to me by a co worker, and i'm so grateful to work with her. She's always so positive and energetic, and she pushes me just enough. I don't like workouts that make me feel exhausted and completely drained, so she pushes me just enough to challenge me, but not to overwhelm me. She's so caring and supportive and she's the highlight of my mornings. If you're looking for someone who's radiant and bubbly AND will challenge you in all the best ways — she's your gal!
Working with Gabie has been great. We train twice a week, but I also travel a lot for work, so she's been very helpful with writing up workouts for me to do in hotel gyms or even in my hotel room. She's very enthusiastic and positive, so it's always a great workout. Couldn't recommend enough!
Gabie is a fantastic trainer. At the beginning she really took the time to match the workouts to my strengths and weaknesses, and she's done a great job of slowly ramping it up as I've gotten stronger. And, of course, she's consistently on time, accommodating, and professional. She's also a delightful conversation partner, and is consistently thoughtful and conscientious about topics like body image. She always knows when to push me harder and when to let me take the rest I need. All in all, training with her has completely changed my view of working out. I genuinely look forward to our sessions. And I'm so enjoying my increased strength and endurance, which I noticed almost immediately in daily things like lifting a heavy pot or running up subway stairs.
Gabie is the first personal trainer I have because I was afraid of hurting myself of working out alone. I was looking for a trainer who can guide me doing weight training at first. But after two months I have a friend, a singer, and a personal psychologist. Our session is not just about work out, moreover having a healthier habit and a positive life attitude. Thank you Gabie!
I was in New York for 6 months for work and my female friend was training with Gabie, and she recommended her to me. Gabie is incredibly cheerful and uplifting, I don't think I've ever seen her without a smile on her face. I love high intensity training, and that's exactly what she was able to tailor to me. She challenged me, but on the days where I was very sore or simply exhausted, she lead me through some great recovery sessions. Can't recommend enough. Gabie is an incredible human being!