Henry Medina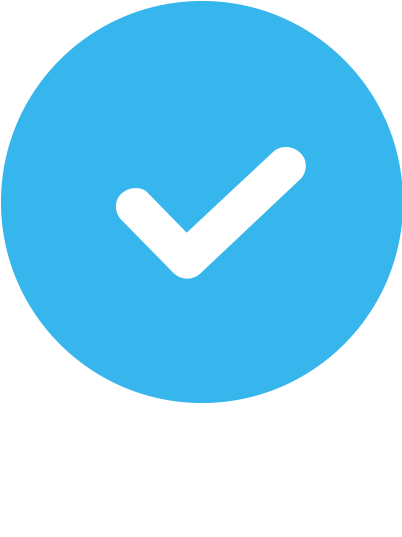 Verified
50 Reviews
Outdoor & In-Home
Gym
About Henry
Henry is a knowledgeable personal trainer, with the emphasis on "personal". He prides himself on collaborating with his clients to create individualized exercise programs, based on their needs, goals, abilities, and anatomy. Henry listens to each client and then combines that information with his expertise to give the client what he or she wants and needs. Clients stay with Henry because he encourages them with his energy and motivation. He creates an environment that whispers, "Trust me, I know you can do it", and simultaneously screams, "Come on, you can do it. Give me another one."
Henry has followed in his father's footsteps as a competitive powerlifter. He has won several WNPF NYS championships and a Collegiate National Powerlifting championship. As a former competitive WNPF powerlifter and NPC bodybuilder, Henry has a wealth of knowledge and experience in achieving strength and muscular definition. His passion is educating his clients and sharing this knowledge, empowering them to learn while getting lean and mean.
My favorite exercise
Squats are my favorite exercise because you get the most bang for your buck. You are working multiple muscle groups simultaneously and can do them anywhere you are. My clients notice the difference in their bodies once they start doing them with proper form under my guidance.
My favorite quote
When you look in the mirror and see
no change, and you still keep faith,
knowing that in time you WILL get
there if you stay the course, that's
the difference between those who
ultimately succeed and those who fail.
My training philosophy
Obtaining a healthy and strong body is part of a balanced lifestyle that a person must choose for him or herself. There are no shortcuts to get to the pot of gold called good health. I believe that if we eat well, exercise, and keep attainable goals, we can live the lives we choose.
My training experience
I have worked with people from many different fitness levels who have a variety of goals and lifestyles. My clients have successful outcomes as a result of open and honest conversation and collaboration about what they really want and are able to do. Their goals are always changing as they evolve from their starting points to each phase along the way. The ultimate goal for me, as a trainer, is when clients realize that there is no end; there is only a continuation of the joyful partnership they have with their healthy bodies.
Areas of Expertise
Strength Training

Weight Loss

Muscular Definition

Muscle Gain

Myofascial Release

Cardiovascular Conditioning

Core and Balance

TRX

Corrective Exercise

Posture

Injury Prevention
NCCA Accredited Certifications
AAPTE Certified Personal Trainer
Who I Especially Like Working With
Actors, Beginners, Bodybuilders, Brides-to-be, Cancer Survivors, Dancers, Law Enforcement, LGBTQIA, Men, Middle-aged, Military, Models, Overweight/ Obese, Peri/Post-menopausal, Post-rehab, Pre/post-natal, Rehab, Seniors, Student-athletes, Women, Youth
Medical Conditions Experience
ACL tear, Andropause, Ankle Injury, Artificial Knees, Back Pain/Issues, Bad Posture, Bone/Joint Injury, Brain Trauma, Diastasis Recti, Knee Pain/Issues, Obesity, Osteoporosis, Plantar fasciitis, Prediabetes, Pregnancy, Rotator Cuff Issues, Sciatica, Scoliosis, Shoulder Issues
Additional Languages Spoken
Spanish
Training Areas Served
In-home or Outdoor Training
107 Chambers Street
New York, NY 10007
Session Surcharge: $25
No Gym Membership Needed!
1319 Hempstead Turnpike
Elmont, NY 11003
Session Surcharge: $0
Gym Membership Needed!
My wife and I trained with Henry for over a year and the only reason we stopped is that we moved to another city. Henry is a professional. He is highly knowledgeable, dedicated and gets the results based on the goals you set. He is very encouraging and disciplined. Every time we trained it was a hard workout but you left the gym feeling great physically and mentally. We trained in the mornings and it improved my whole day. I highly recommend Henry for anyone who wants to improve their physical condition and lifestyle in general.
I'd love to thank this amazing man for doing such an incredible job every time! He is a truly one of a kind and surely the best trainer I've had. Henry, thank you so much for all your hard work, I appreciate it very much!
What I really love about Henry, is his training is not just how many session you book but your over all discipline. So often trainers, only think as far as the training time he goes beyond, with what you're ingesting. I love how he researches, and sends statistical medical and studies to share for clients to be more aware of their health. Thanks for whipping me back into shape...it was worth it@
Very supportive and friendly. Will definitely motivate you!
Henry is my personal trainer for about 2 years. I met Henry when i started working out at Blink gym. I am not a new comer as per personal training sessions as I used a professional help in NY Sport Club, Gold gym, Crunch. Therefore, I noticed immediately how Henry attentively provides his sessions. Henry definitely stands out of other personal trainers. He learns all background of the client as per medical history, injuries, goals. He is focusing on the client's needs first. During our sessions he provides the best service I have ever had for my 20 years gym membership/personal training. When I work out with Henry my problematic areas have been improved. Henry is so easygoing person. It is really pleasure to have Henry as my personal trainer. I strongly recommend to have Henry as a personal trainer. You will be amazed by the results!
Henry is hands down one of the best trainers I have worked with, he listens to your needs and goals, walk through each and every exercise, making sure you perform it with best form and builds a program that motivates and challenges you at the same time. Great trainer to work with and build a great workout routine.
Henry has consistently been my trainer, specifically focused on heavy weight training and building size for over 2 full years, at an average of 3 X per week. He is consistent, professional, knowledgable, and is focused exclusively on what YOU want to achieve, no matter what those goals may be. As a busy professional, timeliness and respecting each other's time is very important to me, and I can always rely on Henry to be there on time and ready to go. He works with a variety of different types of clients from what I have seen, and he flexes his training style as needed. I would highly recommend Henry for whatever you need, he will be there for you!
I worked with Henry for more than a year. He really helped increase my strength and improve the toning of my arms and core. He's very flexible and willing to incorporate activities that you prefer, and downplay those that you are less fond of (while obviously still helping you push toward your goals).
I've been training with Henry for about 6 months now and he is always a pleasure to work with. He is always on time and has a challenging workout plan ready for my session. He keeps things fun and interesting by mixing up the exercises and works with me to moderate moves in order to accommodate my back issues. He is very knowledgeable about fitness and nutrition- stick to his plan and he will push you to be your best!
I've trained with Henry Medina for over a year. I am. physician, and I know that his knowledge of musculoskeletal physiology is impeccable . He not only knows great training techniques, but he is able to accurately judge the potentials and limitations of the training client to safely maximise the benefits of working out with him. I have gained much new and useful information from Henry even though I am a physician that has been working out with trainers for over 15 years. In addition to his great personality, his rates are surprisingly competitive . I highly recommend him as a personal trainer without reservation
Best trainer ever! Professional, always takes the extra minutes to detail what you need! Got me in great shape, wish he didn't leave my gym.
I have worked with Henry for several years, and I recommend him highly. In terms of exercise routines, he is extremely knowledgeable and adapted the routines to my particular needs. He also adapted the routines to the number of times a week that I am able to go to the gym -- for example, weeks when I could go several times we had separate sessions devoted to arms, legs, abs, etc. I'm just a middle-aged guy, not a gym rat, and Henry was very respectful of where I am at without judging -- in other words, he does great with people who are not buff. Perhaps just as important, Henry is very personable without being too talkative or gossipy. My own taste is to keep focused on the work at hand, not personal stuff, and Henry was very quick to pick up on that and be accommodating. Henry is also great with scheduling -- he was easy to reach and really good about working with my schedule, even last minute changes. You can't go wrong with Henry!
The idea of having a personal trainer was overwhelming but after meeting with Henry I felt confident in pursuing my weight loss journey. Not only did he encourage me through rigorous workouts but he provided me with healthy eating tips that i still apply to this day !
I'd tried working out on my own for many years to no avail. I never could quite understand what was needed to stay healthy and build strength and muscle tone. I was always a bit thin and spindly. Henry was the one to get me on track. He set me up with a workout routine that complimented my body type- helping me push my limits a bit while staying focused on being healthy as a first priority. All while being friendly and motivational. I'd recommend Henry to anyone looking to make a start with training as I definitely saw results!
I would highly recommend Henry. Not only is he a great guy, but I got real results from training with him. Within a short time, my friends and family all noticed a real difference, and I felt great. I'm not something who likes to work out, so for me finding a great trainer was a big deal. Can't recommend him highly enough
Henry trained me last year as I was preparing to climb Kilimanjaro. We trained about twice a week and he worked out a bespoke program that was designed to help me lose weight, gain strength and prepare for the high altitudes i was going to face. Henry was ever mindful of a back injury i suffer from and kept a keen eye on my form whilst pushing me to attain the fitness I required. I would highly recommend Henry as a personal trainer, he is thoughtful, professional and more than able to give you that little extra discipline you need to reach your goal.
I was very fortunate to have Henry as my trainer. He is attentive, well organized, always on time and ready to get down to business, the workout was with good result. I was informed on the proper diet and strength building exercises to suit my needs. I would recommend him to anyone who is interested in a trainer.
Very encouraging , build up a strong will power in his client . He also give a little tip off the good food and bad food
Henry is a great trainer. He develops an understanding of client needs and works to deliver those goals. Highly recommended!
I worked with Henry for a few months and found him to be the right balance of strict and kind! He pushed me beyond my limits, but always carefully and adjusting exercises when they were uncomfortable for me. I had a great experience and would recommend him to others!
Henry will make you the best that you can be. He won't let you quit. He'll see you through. If you're starting on a fitness routine, like I was, he won't prejudge you. He'll work with you. However, you do need to bring a reason why for yourself into the routines. I gave him five stars because of the disciplined approach he takes to training. Also, my heart feels much stronger. With time, you too will feel the improvement in your follow up cardiovascular activities. He also has some great nutritional advice to give. With a proper diet, I lost 8 lbs in a month with his training.
After working out for a about a year doing my usual routine almost every day at the gym I did have some results but not as I expected of course I was a bit frustrated then I decided to try a personal trainer that's when I met Henry, honestly I thought i was in decent shape but after the first couple workout sessions with Henry I realized how much I was out of shape was doing alot of my workouts wrong, honestly I wanted to quit after a couple weeks because the exercise routines I was going through with Henry was really tough but I stuck to it and followed both his instructions in working out but also the nutritional advice I went from being frustrated with not seeing the results I expected to both looking and feeling great. I will highly recommend Henry as a personal trainer if you want real results you need a personal trainer who is committed to give you the motivation to reach your fitness goals.
I was concerned with my midsection area which would not go away despite me exercising in a gym for 3 months by myself like 4 or 5 times a week. Then Henry approached me and showed me how I was misusing one of the machines. We started training twice a week for a month and since I told him that I wanted a flat stomach, we primarily focused on that. We did various exercises for abdominals and I also mostly ate what Henry specified in a brochure. My abdominal muscles were weak at first and I wouldn't be able to stick to the exercises without the trainer because of pain and I never did that many abdominal exercises in the past, I never really had a flat stomach since I gained some weight at 22. I was 26 at the time. I weighed 137 lb and my height is not even 5.2, I probably lost around 15 pounds and started to look good and I got a lot of compliments in a period of just 2 months. Interesting, when Henry measured a weight to height ratio and some body composition index when he first met me, I came up with only "below average" result which I was shocked about because I thought I was normal. Looking back at my pictures 2 months after, I saw the change, I used to be chubby in the pictures, I could not believe I did not realize how much extra weight I had. The stomach reduced in a month after training with Henry and in 2 months I had abs. Then due to circumstances, I stopped training with Henry and lost his number eventually, he was not around at that gym anymore. A couple of years later I had a girl trainer for 5 weeks and I did get stronger and more fit, but I did not acquire abs, the girl trainer kept insisting I had to exercise more but I saw that even she did not have abs and would starve occasionally to flatten her stomach. From my experience I would say you need a good trainer like Henry to accomplish the right results.
So much more than 5 stars. If you're serious about your fitness journey then Henry is definitely the right trainer for you. I've accomplished goals I've never thought possible. P.s the meal pamphlet helped tremedously.
He Is A Great Trainer, He Shows The Proper Technique in Forms Of Any Exercise And Also Teach About Nutrition
I started working with Henry almost a month ago and every week with him is not only a physical workout, but sometimes mental too! He is extremely knowledgeable about muscle groups, relevant exercises and stretches, as well as executing proper form and technique. With Henry, he motivates, listens and teaches. Its very rare to find someone as patient and knowledgeable as he is.
If your fitness goals are geared to becoming defined with great muscle tone, improving your cardio intensity or taking your muscle mass workout into a ripped physique. Fitness Professional/Personal Trainer Henry Medina is your Trainer! Henry is flexible and accommodating with your busy schedule.
Henry will work hard to get you into shape without making you dread going to the gym (like most). He gives you great nutritional tips and motivation along the way. Definitely want to have him in your corner.
I really enjoyed working with Henry, quite the statement, the gym is not my natural habitat. He managed to motivate me to train, keeping the sessions unique & allowing progress to be measured, making me want to beat personal bests in each session. I'd recommend Henry with no reservations.
Henry is fantastic! Whipped my butt into shape in no time. Really helped me strengthen!
What I loved about Henry is that he listened to me and my needs and designed a work out that was conducive to my body and my capabilities. He is knowledgeable and very good at what he does !!
I invested in personal training and was lucky to be matched with Henry. He is very knowledgeable and experienced. He listened to what my goals were and set up a plan to get me to there. No judgement. He really pushed me to do more and laid the groundwork to build even further. Very happy with the experience and the results.
I've been working out for 8 years already and for all this time I've met only a few personal trainers who knows what they are doing. Henry is one of them. He uses individual approach to his customers, pays attention to their wishes and injuries, shows pretty good and hard exercises, so you can feel all your muscles. I highly recommend to work out with Henry and as result to see yourself in your dream body.
Henry is very motivating, fun, and knowledgeable. I had a half hour session and we focused on my lower body. Henry showed me some new exercises to help me build up my leg and glute muscles. I now continue to practice the exercises Henry showed me and I notice significant improvements! I would absolutely recommend Henry for anyone trying to achieve their fitness goals. He really personalizes every workout and approaches every exercise with your goals in mind.
Working with Henry has been an one of a kind experience. From the first the day of training with Henry, he has been a motivator and very determined to help me meet and exceed my goal in fitness. There was no time wasted when it came into putting in hard work, as I was challenged from the first initial session. Henry is a trainer who will listen, and create an effective plan to help you grow. I recommend him as a trainer to anyone who is willing to challenge themselves and be ready to be pushed to their limits.
Great trainer and provided information about a healthy lifestyle above and beyond the normal gym training.
I started my fitness dream with Henry and and 4 years later it's being a lifestyle for me. He shows me foundation and consistency. I'll always will be thankful for changing my life .
Henry Media is a great trainer. I've been officially trained by two other PT's prior to him and I can attest that he was the best out of all three. He is very intense and no nonsense. I think that is super important and speaks to his level of professionalism and dedication to his craft. Hiring Henry to train you will not just be money well spent, it will also be a long term investment into your biggest commodity, you.
Henry makes you feel comfortable no matter what your athletic level. He's awesome. If your someone who needs motivation in a mindful and humorous way, Henry is perfect.
Henry is an extremely knowledgeable and patient trainer. His encouragement and clarity of communication make him an amazing personal trainer.
Great training experience. Listened attentively to my requests on what machines and workouts I wanted to brush on and what my goals were. Henry created an efficient and enjoyable work out routine.
Henry is very knowledgeable and easygoing trainer. Henry provides tailored workouts to whatever you are looking to improve. Highly recommend!
Was good at fitting training sessions to my personal needs and willing to make adjustments.
Henry is an excellent trainer. I signed up for a package of training sessions as I was looking to improve my diet, as well as, tone up after having a baby. Henry offered great advice on how to have a more nutritious, balanced diet. In addition, the workouts targeted the total body and they were exercises that I could continue to do on my own and don't require too much equipment. Working with Henry definitely helped improve my cardio and strength. I highly recommend him to anyway looking to strengthen, tone and improve their overall health.
Henry is a very good coach, it's alway a pleasure to be coached by him ! Thank you for sharing all your knowledges with me
All I can ask of someone making me work out in the morning is that they don't make it actively more miserable. I felt Henry really was committed to making the experience challenging to the point of results, but not to the point of dread. He was very open to communication and to helping me achieve my goals in a way that was actually accessible to me. I was glad to work with him!
Henry is detail oriented. He corrects all of my inaccurate postures/movements to maximize the training efficiency, which is the exact reason I need a trainer. He's also knowledgeable with nutritions. He gives me great advices on healthy diet. The training session is structured. Overall 5 stars.
Henry has been working with me for three months now and he has done a great job in helping me achieve my goal of weight loss. I have medical issues so he was able to tailor the exercises accordingly. Also I have low stamina but he made sure I made the most of my workout session. He was also willing to work around my schedule since my husband and I have travel jobs.
Henry's been a reliable partner. I always get a much better workout with him than on my own, and he's always got a plan but is happy to adjust to what looking for.
Great workout routines, always available and very friendly, definitely recommended!!
Are you a trainer?
Get new clients. Change lives.