Jacques Morgan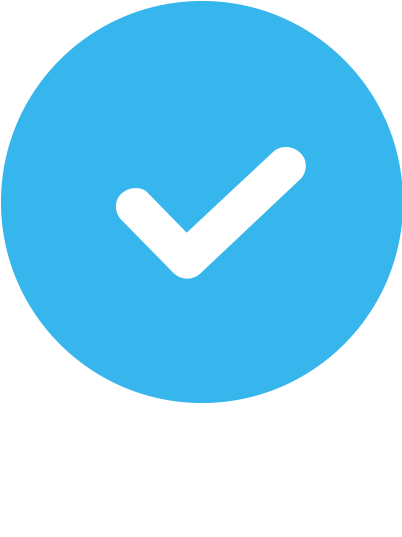 Verified
6 Reviews
Gym
About Jacques
I started to weight train in 1997 and became a certified personal trainer in 2007 after training a couple of friends for two years. I am passionate about being of service to others in pursuit of realizing greater levels of fitness. Most people come to me simply wanting to become as strong as they possibly can be. That said, there is nothing more rewarding for me than the success of those I am honored to train.
My favorite client story
I was first hired by a woman who lives in Alabama in 2017 who wanted stronger (nicer) legs and glutes and in October 2022 her legs and glutes helped her set an IPL World Powerlifting record with a 391.3 lb deadlift. She also squatted a personal best of 275 lbs. Now this might not, in and of itself, be impressive but achieved these lifts at age 62 weighing 145.7 lbs.
My favorite exercise
My favorite exercises are, without question, squats and dead lifts.
My favorite quote
How you do anything is how you do everything.
My training philosophy
My approach to training is one that is practical and efficient. I want people to do as much work on their feet as opposed to sitting in machines.
My training experience
I first broke into the fitness industry by getting my feet wet at Crunch where I worked for a year and a half before going out on my own as an independent trainer.
Areas of Expertise
Core and Balance

Strength Training

Flexibility and Mobility

Muscle Gain

Sports Performance Training
NCCA Accredited Certifications
NASM Certified Personal Trainer
Jacques has taught me everything I know about weight lifting and strength training. Anyone who has seen him squat or deadlift can attest that he practices what he preaches, and that is perfect form. While his standards for performance are high, I have found him to be exceptionally patient and understanding when progress was slower or I struggled with a certain movement. He is a really nice and funny guy, and I would highly recommend him to anyone who wants to train hard with someone who truly knows what they're talking about.
Jacques has been training me 3 days a week for almost a year. His intuitive ability to understand my specific training needs and goals from the start of my year provided me with the foundation for a stronger body overall. During this time I trained for a marathon and was able to beat my personal record. Jacques has also been attentive and interested in perfecting my technique when lifting or squatting. He takes the time to guide and safely provide me with the confidence to gain strength over time in being stronger and better. Jacques is the only trainer I would trust to train my body. Working in healthcare, my body is under constant stress, he points out weak areas and set a plan to improve these areas without injury. When Jacques sees me each time I train I know that I am pushing myself to be better than I did than before. I highly recommend Jacques to train anyone who is serious about their health, strength and fitness for their lives.
Jacques is by far the best thing that has ever happened to my health. He not only knows what he is talking about (which is quite valuable in a world of so many misinformed opinions) but how to most effectively communicate this knowledge to his clients. This information is far more valuable than it might appear at first. I used to injure my back all the time when deadlifting without a belt. Now thanks to his instruction, I'm able to fearlessly pull weight that I NEVER would have attempted without a belt before AND without feeling any strain on my lower back whatsoever. If you can leave your ego at the door and do as he says, you will reap the rewards of a stronger, more flexible, and overall healthier body. His tutelage has been hands down one of the best investments o ever made.
I have never felt more balanced and strong physically and mentally.
If you are looking for a trainer that constantly challenges you with a mix of innovative and custom-tailored total body, body-part-specific, and cardio workouts that deliver real results, then Jacques is the trainer for you. I started training with Jacques in the summer of 2011 because I was getting bored with my workout routine and wanted to ratchet up the intensity, learn new techniques (particularly with kettle bells), hone the techniques I thought I knew, and generally get pushed out of my comfort zone to achieve levels of strength, agility, and range of motion that I could not achieve on my own. Thanks to Jacques, I've achieved all of these goals and have never felt stronger, more agile, or in overall better shape in my life - and, again with Jacques help, the bar is constantly being raised even higher. Bottom line is that Jacques' intense and custom-tailored routines delivered the results I wanted while keeping workouts interesting and fresh.
I hired Jacques Morgan just over one year ago. My goals were improving strength. Over the years I had knee scopings and other injuries and was concerned that I would never be able to advance in my squats and deadlifts. Jacques has advanced me tremendously. Now not only am I performing my lifts correctly, but I am stronger than I ever thought I would be. Over the last year I have learned how to use Kettlebells advancing to swings with 70 lbs at 25 swings up to 20 sets with sets of pushups, but also hitting 175 lbs on my squats and reps at 275lbs on deadlifts almost double my weight at 58 years of age! I could not be more pleased! Jacques is a very intelligent professional, who researches and practices what he asks of me, always looking to improve upon and give me the push and expert guidance I need. I recommend him highly for all levels of personal training needed. He is truly dedicated to his clients goals.
Are you a trainer?
Get new clients. Change lives.