Jenel Stevens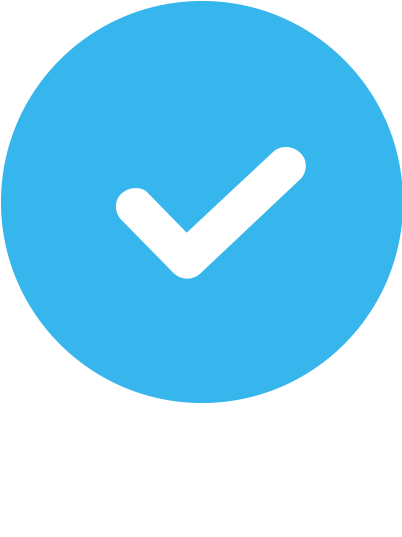 Verified
7 Reviews
About Jenel
Jenel Stevens is an expert strength and conditioning coach with an extensive sport, martial arts and fitness background. Among the many sports that she enjoys, Jenel played Division I basketball and finished her Canisius College career with the Honors of Metro Atlantic Athletic Conference (MAAC) Player of the Year, two-time First Team All-MAAC player, two-time Canisius College Female Athlete of the Year and was a member of the MAAC 25th Anniversary Women's Basketball team.
Throughout her career as a personal trainer, dozens of Jenel's clients have succeeded in meeting their fitness and athletic goals, accomplishing significant weight loss and staying fit; including her celebrity clientele. Her current passion is martial arts and she trains Muay Thai, Brazilian Jiu Jitsu and has a black belt in Jeet Kune Do & Filipino Martial Arts at Anderson's Martial Arts Academy.
Areas of Expertise
Strength Training

Sports Performance Training

Nutrition

Kickboxing

Functional Training
NCCA Accredited Certifications
NSCA Certified Strength and Conditioning Specialist
Additional Certifications
Precision Nutrition Level 1, MKC Kettlebells Instructor, Training for Warriors Level 1 Instructor
Education
Master of Science
Who I Especially Like Working With
Pre/post-natal
I started training with Jénel regularly in 2010. Jénel has helped me go from being a mostly-sedentary sit-at-a-desk-all-day professional to a much healthier, fit, and energetic person. I am in my early 30ies now and am in better shape now then I was all through my 20ies thanks to Jénel. This has made a huge positive impact on the quality of my life. Jénel has taken me from barely being able to complete 10 pushups to powerlifting and Kettlebell circuits without a single injury and no short cuts! Jénel's approach is holistic and focuses on functional exercises that translate what you do in the gym to real life. She has also helped me eat cleaner and understand the importance of a balanced diet. I cannot thank her enough for helping me change my life and cannot say enough about her professionalism and tenacity – she's really that good. As a result of this experience, I have come to see that the best investment you can make with your time and money is one in yourself and your well-being. Being in shape and healthy will make you look (and feel) better than any expensive piece of clothing, or any material possession ever will. Thank you, Jénel!
A former college dance team member, I've always found value in personal training, having witnessed firsthand the positive affects it had on my body and mind. Three years ago, I underwent back surgery for a chronic injury sustained during those years and was anxious to find a trainer who understood my desire to get back into peak shape. Jénel is that individual. She is a master of her craft – the perfect combination of professionalism, knowledge, and enthusiasm. Her commitment to her work and her clients shines through in every session. She's the real deal – the standard by which any trainer should be measured.
Jénel is the best trainer I've ever had. She has a noteworthy combination of professionalism and friendliness, and adapts to a client's preferred way of doing things while making sure we stayed on track and pushed to get results. She always offered helpful nutritional advice, and clearly showed her expertise in each session. She works hard and taught me the power of kettlebells – it is so great to see Jénel has started her own program.
In April 2012, I would hit the big "60". For this special birthday I wanted to do something super impacting about my fitness program. I had a fantasy of working out and looking like a model in a magazine. While that was my fantasy, my goal was to lose enough weight (10-15 pounds between January and April) to look good in my birthday outfit. I started my training with Jénel in January 2012. Twelve weeks later, I not only met my goal, I realized my fantasy come true. I lost twenty pounds and five inches. She is a truly excellent trainer. She is the perfect combination of tough and warm and she works with the whole person – mentally, emotionally and physically. Outstanding master of her craft; incredibly bright with a treasure trove of health and fitness knowledge; expert in weight training, martial arts; and a warm, spontaneous personality that makes workouts fun. Jénel Stevens is brimming with the brains to help anyone achieve the brawn. She's the real deal in an industry full of wannabees and is the standard by which any trainer should be measured.
Working with Jénel and Prowess has helped me take my fitness to a new level. I work out for less time but much more efficiently and have seen immediate results. Her real signature strengths are her own commitment to fitness as well as her intelligence and her willingness to individualize programs. She has designed a body-weight only killer workout that I can take with me to Afghanistan or Somalia as a foreign correspondent stuck in a hotel room. She has also guided me through a pre-natal regimen that makes me feel healthier every day and more prepared for labor.
Working with Jénel has changed my perspective of fitness and healthy eating. She taught me how to plan nutritious meals that would fuel our workouts together and it has made all the difference. She's easy to talk to, genuine and incredibly knowledgeable – I always feel like I'm in good hands when training. I've lost 20 lbs. so far, looking forward to working with her to lose 80 more!
Great workout. Jenel has a great attitude and pushes you while still understanding your limits. Highly recommend.
Are you a trainer?
Get new clients. Change lives.