Jesse Dufresne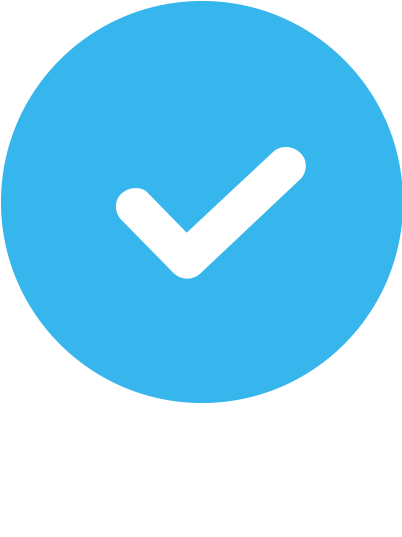 Verified
8 Reviews
About Jesse
I am a passionate professional that loves to see others grow and achieve their goals. With my guidance, I have seen countless individuals change physically, mentally and emotionally. Nothing is more rewarding than realizing a goal once considered impossible. That is why I am a coach, and why I love what I do. If you are looking to make a change in your life and reach for something currently unattainable, I am happy to help you develop a plan that is sound and realistic, that will get you what you want. You will be surprised at what you can achieve with the right plan and support on your side.
Areas of Expertise
Nutrition

Weight Loss

Muscular Definition

Posture

Kettlebells

TRX
NCCA Accredited Certifications
NASM Certified Personal Trainer
Additional Certifications
Precision Nutrition Level 1, Equinox Tier 3+ Trainer, Kettlebell Instructor Level 1, PROnatalFitness Pre-Postnatal Exercise Education
Who I Especially Like Working With
Brides-to-be, Men, Models, Overweight/ Obese, Post-rehab, Student-athletes, Women
Medical Conditions Experience
Addiction, Anxiety, Back Pain/Issues, Bone/Joint Injury, Hypertension, Joint Pain, Obesity, Piriformis Syndrome, Plantar fasciitis, Postural Issues, Sciatica, Shoulder Issues
I started working with Jesse a few months ago to prep for my upcoming wedding and I have not been disappointed. I have not only lost weight and toned my body, but I have learned a ton of new exercises that I can take and do on my own. Jesse always pushes me and doesn't let me give up and bonus... he includes a ton of witty banter :). Would 100% recommend training with Jesse!!!!
I have been working with Jesse for 3 years now and it's truly been a life changing experience. I've found him to be knowledgeable but more importantly he is very genuine, positive and truly wants to see you succeed and reach your goals. As a former professional dancer, I've always been pretty active but never really tried to push myself to hard in the gym. Jesse has been great motivator and makes every session challenging (and fun!). You can tell he is very passion about what he does, and he really drives you to make a lifestyle change that's best fitted for you. Bottom line, Jesse is not only a great trainer but you also gain an amazing coach, mentor, and friend.
I can't recommend Jesse enough for training. A few years ago, I was having trouble with the whole right side of my body from my wrist to my back and my ankles. When I started training with Jesse in the gym, he was able to identify the source of my problem: tight hip flexors - they needed to stretched and strengthened. It was because of Jesse that I finally identified how to alleviate much of the pain I was experiencing that was keeping me from working out. Besides being a talented athlete and fitness guru, he's also a wonderful and human being and very kind and patient teacher. I fully recommend him to anyone looking for a trainer who will challenge and educate you on how to improve your health.
Before training with Jesse, I had a tough time finding someone who trained me around my goals and pushed me past them. In order to do this, a trainer must me knowledgeable, creative, and have a motivating personality. Jesse has all three! It's hard as a former college wrestler to find a trainer who can push me when I need it, but also reign me in. I highly recommend training with Jesse no matter what level you are at.
I've been training with Jesse for the past year now and believe he is one of the most experienced & committed trainers around. Jesse is focused on helping me achieve my goals and makes every session challenging (& somehow fun). My fitness has increased noticeably and I've seen improvements in my ability to complete more sit ups / core exercises, lift progressively heavier weights & generally push myself harder throughout each session. I find I actually look forward to my workouts. Importantly: – He ensures that my technique is always correct to avoid any injuries. – He is extremely reliable & punctual – always set up & ready to start training ahead of time, with an exercise routine planned and tracked on his app. I highly recommend Jesse to anyone looking to improve their fitness with a dedicated, committed and supportive as guy as Jesse.
Jesse took the time to understand my goals and developed a program for me to be successful. I was recovering from shoulder surgery and needed a new program and new motivation. Jesse designed a low impact, high rep program that helped me maintain muscle and get lean — it was always changing, kept me engaged and interesting. Jesse was always on time, prepared, personable and informed. I've had other experiences where the program becomes rote and predictable, but Jesse kept it challenging and fun. I lost 15 lbs and look great.
Jesse was my first and only personal trainer, and I cannot recommend him highly enough! I started with him just after I'd introduced fitness into my own life after a very dormant 30 years and was craving an extra push towards meeting my own physical and mental goals. It was scary because I had no idea what was in store and whether I'd be able to cut it, but it ended up being one of the best decisions I ever made. Jesse first took the time to get to know me, share his own story, and understand why I was there and what I was hoping to achieve before putting together a personalized program for me. Each of our sessions was aimed at continuously challenging and pushing me further and further, to a level of strength and endurance that was beyond what I realized I was capable of. I left every session feeling super accomplished and proud of myself. With Jesse, not only did I see physical changes (leaner and toner), I also became SO much more confident with my own abilities, in my own skin, and at the gym. Jesse's the best!
I was a consistent and regimented gym-goer and considered myself already fairly fit when I started training with Jesse, and the scenario which I envisioned as most likely was that I would work with a trainer for a few months, learn a few new things, and then pick up again on my own. However, in a short amount of time training with Jesse I realized was learning and accomplishing far more than I expected, and two years later I continue to feel my training time is one of the best investments of time and money that I am able to make for myself. The result has been workouts that are much safer, more enjoyable, and providing better results. Jesse has used his superb observations of my form and function to methodically develop fitness plans that build on sequential gains, and have continued to develop my fitnesss over time. Jesse's kind, thoughtful, and encouraging style will push your fitness leaps and bounds.