Jillian Paige Schafer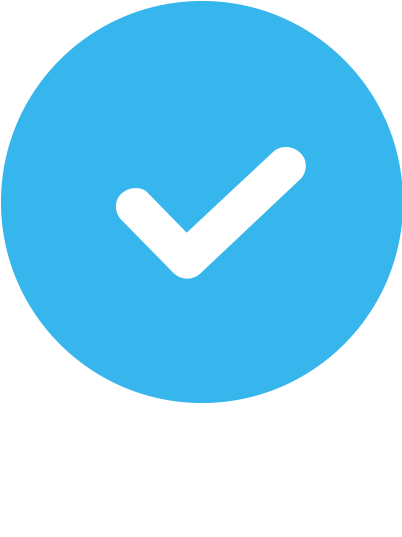 Verified
37 Reviews
About Jillian
If you're looking to have a great time during a strenuous workout, you've come to the right place. My goal is to help my clients become their best selves and fall in love with creating a beautiful life and body. In addition to workouts, I provide nutritional guidance, food log feedback, and monthly assessments so that your progress is gained as quickly and effectively as possible.
My approach as a Personal Trainer is based in weight and circuit training with HIIT for maximum results. I am an encourager and motivator and utilize positivity rather than drill sargeant tactics. My clients are pushed to give their best efforts but encouraged to do so through positive self-talk and laughter.
As a Certified Women's Fitness Specialist, I have considerable experience working with brides, pre- and postnatal mothers, and women of all ages. I have trained athletes, couples, teens, and enjoy bringing positivity and joy to training for people at any point in their fitness journeys. Please don't be afraid to reach out even if you just have questions! I'm happy to help.
My training experience
NASM Women's Fitness Specialist
NASM CPT
American Safety and Health Institute CPR/AED Certified
NASM Flexibility Training Course Graduate
NASM Core Training Course Graduate
Areas of Expertise
Core and Balance

Nutrition

Strength Training

Weight Loss

Flexibility and Mobility

Muscular Definition

Wellness

Muscle Gain

Posture

Kettlebells

TRX

Functional Training

Myofascial Release

Cardiovascular Conditioning

Cross Training

Injury Prevention

Stress Reduction

Corrective Exercise
NCCA Accredited Certifications
NASM Certified Personal Trainer
Additional Certifications
CPR/AED, NASM Women's Fitness Specialist
Education
MM in Music Theatre, Oklahoma City University (High Honors), BM in Classical Voice, Belmont University (Magna Cum Laude)
Who I Especially Like Working With
Actors, Beginners, Brides-to-be, Cancer Survivors, Dancers, LGBTQIA, Overweight/ Obese, Peri/Post-menopausal, Pre/post-natal, Seniors, Student-athletes, Women
Medical Conditions Experience
Back Pain/Issues, Bone/Joint Injury, Cancer, Depression, Diabetes, Fibromyalgia, Hip Pain/Issues, Joint Pain, Knee Pain/Issues, Limited Mobility, Lower Body Pain/Issues, Menopause, Neck Pain, Obesity, Plantar fasciitis, Postural Issues, Pregnancy, Shoulder Issues, Stress
Training Areas Served
In-home, Outdoor or Virtual Training
1 East 28th Street
New York, NY 10016
Session Surcharge: $35
No Gym Membership Needed!
Jillian was able to build me a fun routine that constantly varied and kept me on my toes while being flexible enough to work into my daily routine even though I was hopping from city to city. She would help me break down the simplest, and often the most difficult, of exercises and give me the confidence I needed to step into the gym and start making changes for myself. Her weekly meetings and check-ins really gave me the will and drive to succeed and change not only my physical body, but my mental outlook on physical fitness and living a healthy life from day to day. To say that I have been inspired and changed by Jillian is an understatement. The workout plans were varied and exciting as well as challenging and very fun! I cannot give a higher recommendation! If you are smart and want a trainer as well as a friend, ally, and support, you will not be disappointed with Jillian!
Are you looking for a program that matches your busy schedule? Do you want to be pushed? If so, Jillian's program is the one for you. She knows how tough this journey is and she motivates, believes in, and pushes you to look and feel the best that you can! I love the weekly facetime sessions and daily checkins! Honestly, I can't lie to her about a workout because I just feel bad and that accountability helped me a lot. This is an amazing program and something I tell all my friends to join!
Jillian made every step of the way so easy! As someone who works 80+ hours a week, meal planning and mapping out my workouts is the LAST thing I want to do at the end of the day. Jillian took care of all of that for me. I was skeptical at first, given that I've been working out for several years and have a pretty strong grasp of proper nutrition, but Jillian's workouts and nutrition plans really took it to the next level for me.
Jillian has the skills of an excellent personal trainer. She chooses specific exercises to work those trouble areas in the body. I know from experience that it works. After just a few sessions with her I have noticed an increased level of energy as well as muscle toning and weight loss. She is kind and encouraging, but also motivates her clients to keep working hard to produce results. You won't go wrong working with her.
Jillian's program is amazing! Not only does she give you an easy to follow food program, but the exercise routine is simple to follow and can be tailored to your personal needs. She was constantly available to answer my questions and always motivating me to become a healthier person. Thank you so much!
After just one week I was already feeling better mentally and my attitude toward my body and body image became more positive. Jillian's weekly motivational emails and updates helped to make this a positive process. She has given me the tools to live a healthier lifestyle.
Jillian was very invested in creating a workout that was tailored to my specific strengths and weaknesses. She was clear and thorough about the basics of form, posture, and weight levels. The weekly schedule that she made was challenging but did not burn me out or move too fast. I love her schedule because it provided the right amount of rest during the week.
I have never experienced this amount of success in anything that I've tried. In six months, I have lost over thirty pounds, gone down 6 pant sizes, and I've enjoyed the process the entire time. Jillian has been supportive, funny, and available. It's been a blast to have her in my corner as a trainer and friend.
Jillian is always to positive, fun and professional! Best trainer I've ever had!!
Jillian is simply the best trainer out there. On days when I don't want to go to the gym she lifts me up and pushes me to be the best I can be. She gives me the tools I need to succeed and is incredibly reliable. I hope that anyone who is thinking about taking from her tries training with her in person, or online if distance is an issue. Because once you train with Jillian you won't want to train with anyone else. Jillian Paige Schafer. Simply the best. :)
Jillian has been a friend of mine for a few years and just started training with her two months ago. I have seen amazing results from our sessions and have also thoroughly enjoyed her personality. You will have a ball with Jillian as she kicks you into shape. Training with her has been one of the best decisions of my life. Do it!!
Jillian is one of the most loving, accepting, encouraging people I've ever met. As a trainer, she makes me feel like I do it, she makes it fun, and, when I screw up, she doesn't let me beat myself up and encourages me to begin again the next day in a positive way. She is extremely knowledgable about both exercise and diet. She also walks her talk (I mean, LOOK at her). I look forward to our FaceTime calls every week - her smile alone brightens my day! Highly recommended!!!
Jillian is remarkable. She is supportive and patient (she makes me feel like Wonder Woman on the daily), and she tailors her program to fit you and your body's unique needs. Jillian has changed my life day by day for the last two and half months that I have worked with her. Not only have I been losing inches and weight (a big deal for those of us with PCOS), but her positivity is rubbing off on me and I find my mindset is changing for the better, too. Truly, Jillian is remarkable.
I never felt comfortable at the gym and I certainly never knew what I was doing. I was the guy who everyone looked at because I was doing it all wrong. I decided it was time to start taking the gym more seriously. Jillian helped me become more comfortable at the gym. I am working towards getting more healthy for my wedding and Jillian has been extremely supportive of me. I used to be scared of going to the gym, but now I have more confidence than ever. Jillian has helped me transform my body and my way of life. She has helped me be more responsible about my eating habits and stay focused on being more healthy. Each training session is different, we work on each muscle and after only three months of training with Jillian I am seeing the results.
Jillian is a wonderful trainer and just a very bright light in my day. She comes to each session fully prepared with a perfectly designed workout to fit my needs. She helps me through it with skill, enthusiasm and spirit. I am always so glad to see her even though I know she will kick my butt because she makes the time go by so quickly with her upbeat personality. She also gets me to do the work even though its hard and I don't want to. I have already slimmed down and we've have only been working together for a little over a month, which I know because she does a quick monthly assessment including pictures!! She is terrific!! I highly recommend Jillian!
I have been training with Jillian for just over a year now, and let me tell you it has been life changing. With her help and guidance and awesome training I have lost 63 pounds and am in the best shape of my life. I would highly recommend her to anyone looking for a trainer. She will kick your butt day in and day out with her challenging and fun workouts, and on top of all that she is one of the nicest people you'll meet. If you want to change your body, Jillian is the one to help you do it.
A few months ago, I hated working out. It was a chore and felt like I was forcing myself to the gym or to spin classes - it took all of the pleasure out of the results themselves. But ever since I started training with Jillian, I saw working out as something fun. My sessions with her feel like I am working out with a friend! Her smile and energy are so contagious - even on my worst day, I feel 10x better with her. Now, working out on my own feels worth it and I can't wait to tell her what I did in between our sessions. As a girl in her early 20s, Jillian serves as the perfect role model both in spirit and fitness goals while also imparting on me her in depth wisdom of the body and nutrition. She'll correct even the smallest movement so that I am getting the most out of our workouts which I can take with me to the gym on my own. I feel more in tune with my body and I love it even more now! If you are looking for someone who makes working out fun and effective Jillian is the gal to reach out to!
After a multiyear break from exercising, I thought it was time to get back in shape. I was a competitive athlete for 15 years growing up but you reach middle age and you get lazy, and life intrudes, and the last few years I'd slacked off. I liked Jillian's reviews and she seemed like she would go easy on me, since I wanted to ease into things after my long break -- but don't let Jillian's sweet demeanor fool you, she is all business when it comes to working out! She's encouraging but she pushes you through your doubts -- and sometimes laziness! The workouts are rigorous and she really pushes me to exceed my boundaries. She likes to vary the workouts so your body is always surprised and challenged by the exercises, which you need for growth. In just two months I've seen an amazing change in my body, and went from 2 workouts a week to 3. Jillian also gives nutrition and diet advice, and I'll begin to incorporate that now, also. She takes photos and measurements at the start of the program, and then every four weeks to map progress. Whether you're looking for muscle tone and weight loss, or would like to build muscle, Jillian will help you make it happen! She is a great motivator during the sessions, and throughout the week she sends you encouraging reminders. You can be as ambitious as you want to be, and I say go for it! I mean, what's the point of going half way! I cannot recommend Jillian more highly, she will change your life (well, your body anyway!)
Jillian is a thoughtful and upbeat trainer who demonstrates a high level of skill and experience from the second you meet her. Every session became more and more challenging and different from the last, and Jillian consistently checked in for feedback, quickly adapting exercises for me when the need arose. Jillian taught me how to confidently use weight training machines and equipment, and because she would send me the routines I was able to do them on my own in between our sessions.
I came to Jillian at a point in my life where I thought regardless of what I ate and how much time I spent at the gym there was absolutely no way I could lose unwanted weight and regain the athletic build of my youth. After three months on Jillian's program it brings me to tears to see how far I've come and how much she's changed my life. Her personalized workouts have been the exact change my body needed to finally start to lean up. The flexibility of the virtual workout plan has allowed me to fit the workouts in around my schedule and the confidence of knowing that sticking to them will lead to results keeps me motivated to stay on track. Jillian is a has been a great supporter and cheerleader throughout this sometimes daunting fitness journey. Working with her has been one of the best decisions I've made!
Jillian was wonderful in helping me to prepare for my wedding! I dread going to the gym but her consistently positive attitude and motivational training method got me there multiple times a week. She was genuinely interested in how I was doing as well as feeling and always available for follow up. I'd highly recommend working with her for a special event or longterm lifestyle change!
Jillian has been great! After having a baby, I needed some help getting my body back. Jillian created workouts that I could do at home (while the baby napped) and provided the accountability I needed to be successful. My core is now stronger than it was pre-baby, I have more energy (despite the lack of sleep), and I fit back into my clothes! She listened to my specific needs and made modifications to make the most of each session. I highly recommend Jillian!
Jillian is empowering! Her positive energy and encouraging spirit motivate me to give my all. Her workouts are challenging and constantly push me beyond what I thought were my limits. Jillian is also a wonderful friend. :)
Jillian is wonderful. She always has a positive attitude and a big smile. She is on time and follows up each session with a summary of our workouts. She also monitors results as we progress. She takes to time to tailor each work out for me and has a different combination of exercises each time. She is very knowledgeable on the health and fitness and gives great guidance and support. I highly recommend Jillian.
Jillian is such a joy to work out with. She pushes you to work your hardest and achieve your goals with such positivity. The workouts are fun and challenging. She works with you if you have any work related time constraints and is easily accessible. She understands how today's high pressure world can affect you and creates workouts to help her clients de-stress, get strong, and healthy.
I've worked with many trainers over the years, and Jillian is as dedicated, friendly, and professional as they come. She will teach you, motivate you, and help you get results. And she is super nice and pleasant too.
Jillian is a gift! I have been training with Jillian for 4 months now. She is fun, energetic, and knowledgeable. She figured out what worked for me and I look forward to her coming every week!
Jillian is one of the most inspiring people I've ever met. She's comes to me every time with a smile on and is ready to go. I was in a very difficult place in my life when I first started with her last year. However, she catered my training sessions to what she thought my body was capable of as well as to my emotional needs as well. Our sessions fly by and it blows my mind - the time is is so fun! Jillian is the full package and you won't regret it!
I started training with Jillian at the end of Nov '17. I decided I needed a trainer because I had I was gaining weight regardless of what I was doing. The search for a trainer began and I somehow fell onto Jillian's page. I contacted her and shortly after met for our first trial session. I immediately noticed Jillian how knowledgeable and attentive she was and decided that day I wanted to begin training 2x a week. 7 months later, I am stronger and I'm able to do things I never knew I could do! Jillian took the time to analyze the effects different type of workouts had on my body and customized our sessions in that way. She reviews my food logs, tells me what I'm doing well at and what I can do better. I also get a monthly progress report to see how I'm doing. I have to say, training with Jillian has proven to be one of the best decisions I've made. She gives me the motivation to work harder because she knows I can and is invested in my journey. The absolute best part of this is that Jillian has become a friend! She's a phenomenal trainer and person!
I began training with Jillian at the end of Nov 2017. I had reached a point where no matter how much I was working out, I continued to gain weight. I thought maybe I just wasn't working out hard enough or doing the right thing, which led me to think I needed a personal trainer. I began my search and found Jillian's profile. She was one of the first profiles I saw and only one I contacted. Jillian got back to me right away and we scheduled our first session. After our first session I knew I had found the perfect trainer and signed up to train 2x a week. Jillian has taken the time to analyze the type of workouts that my body responds to most effectively, gives me nutritional advice, tracks my progress, motivates me to work harder and is just as invested in my weight loss journey as I am. 8 months later I am stronger, more confident about my body and can do things I never in my wildest dreams thought I was capable of. Saying Jillian is extremely knowledgeable is an understatement. While Jillian is an amazing trainer, she is also one of the kindest and most thoughtful people I know and someone who I am lucky to now call a friend.
I have been working with Jillian for over a year and am still impressed about her work. She has managed to keep challenging me constantly, while keeping it really fun. I tend to easily get bored with workout routines and it has not been the case at all with her! Also, she always manages to anticipate what I need, focus on where I need to make progress for example. Her workouts are always different but also very complete and challenging. Great great experience! And I should add as well that she is a warm, nice and reliable human being - which does no harm!
Tremendous! Jillian was exceptional. So lucky to have found time on her schedule. Looking forward to training with her regularly.
I knew Jillian from our time together in University. Thereafter, I was one of the privileged few to participate in one of her initial programs. Years passed, and I needed help getting back in shape after extensive surgery knocked me on my patoot. She worked with me to get me to the point where I am lifting more than I was previous to surgery. We are now working on other areas to get my whole body right and tight. She is so upbeat and I adore chatting with her in our weekly check-ins. She makes herself available to answer questions and offer encouragement throughout the week. The monthly assessments she implements make it easy to see how far you've come and what areas still need some tweaking. She will bring a smile to your face and put a fire in your belly (motivational and soreness from ab workouts!)
When I hired Jillian I was in a place in my life where I just needed a change. I had always loved working out and eating right but never took the time to understand all the techincal aspects of it and never stayed consistent. Working with Jillian has been the best thing I have ever done for myself. She is my friend, mentor, therapist, cheerleader and then trainer. She goes above and beyond to help me through life and motivates me to keep pushing forward. I love setting soul goals and body rock goals every month! Her workouts are completely catered to my life and my schedule. Her attention to detail is truly inspiring! I've never experienced working with someone who cares so deeply for their clients! I have seen incredible results and feel stronger mentally and physically every day because of Jillian.
I started training with Jillian close to a year ago. I was *ridiculously* out of shape, and was also quite certain I hated all forms of exercise. Jillian met me where I was, and patiently worked with me to build up my strength and confidence. I've seen wonderful results over the last year, and can lift weights and do exercises that I really never thought I would be able do (box jumps! what!). Somewhere along the way, she's gotten me to see exercise as a fun challenge, and it has really transformed my life. 5 stars!
Jillian has been amazing. She is on top of her communication, and she is a great listener. She is awesome about tailoring workouts to your goals/needs. Highly recommend!
Are you a trainer?
Get new clients. Change lives.