Joey Lefkowitz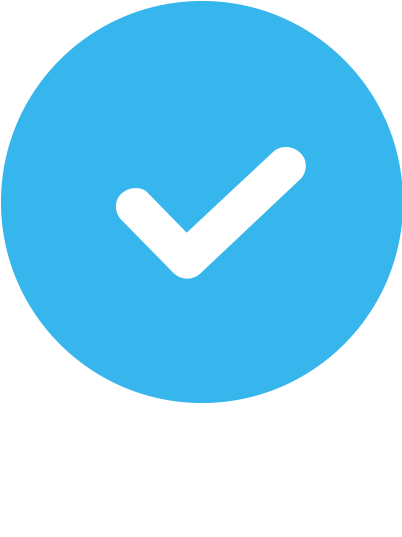 Verified
24 Reviews
About Joey
As Featured in the Edge Magazine, Creations Magazine, Shoppers Route Magazine, Fjj.
I'm a weight-loss specialist and nutritionist.
I am a former Equinox (Wall Street) trainer,
NASM Master Trainer and on the NASM faculty of recertification.
I've been featured in the Edge Fitness Magazine and named "Best Of The Best";
I've appeared on radio programs nationwide. I specialize in working with overweight clientele, people with special needs (diabetes, arthritis, youth and senior population) as well as dietary supplements and sports nutrition. Fitness and wellness has been more than a love for me, I am passionate about creating a healthy mind, body, and soul. I have 8 years of study, and personally lost over 100 pounds myself. Drawing from my own experience I am able to guide clients around the common painful pitfalls in their pursuit of health & fitness. When we are conscious about how we think and feel we create lasting change. It has been my honor and privilege doing what I love.
Areas of Expertise
Nutrition

Weight Loss

Functional Training
NCCA Accredited Certifications
NASM Certified Personal Trainer
ISSA Certified Personal Trainer
Additional Certifications
NASM Certified Master Personal Trainer, C.H.E.K Exercise Coach, Quantum Reflex Analysis Level 1
Education
MS in Exercise Science
Who I Especially Like Working With
Overweight/ Obese
Medical Conditions Experience
Obesity
Training Areas Served
In-home or Outdoor Personal Training
Joey is an amazing personal trainer! He gives you everything you need to lose as many lbs as possible.
I have been training with Joe for the last six weeks. The energy, motivation and 24/7 support has been so amazing. I've already lost 15 pounds! This in effect has change my life, to know that I can control myself is such a good feeling. I have tried countless diets and programs with no success, but with Joe I feel confident that I am doing the right thing and I'm going to achieve my 80 pound weight loss goals. One thing I can tell you is that if you want to be healthy and enjoy life, just come to Joe and you will see all the results.
I have lost over 30 pounds in under 4 weeks and could not be happier, thank you Yossi.
?I can certainly attest to Joey's training! I had to get in shape for my wedding and he worked his butt off to work mine off so I could fit into my wedding suit perfectly. I still maintain what I can (even with a crazy schedule) and still have a few more sessions with Joey that I was not able to get to just yet, but choosing Joey as a trainer was one of the best decisions I EVER MADE. He is very knowledgeable and will do what it takes to get you where you want to go. Highly recommended! Thanks again, Joey!
I have seen a tremendous positive change in my life since I began two weeks ago training with Joe. I can walk up the stairs with much more ease and my sleeping has benefited as well.
No one and nothing comes close to the expertise of Joe's fabulous exercise sessions it changed my son in many ways 360% his physical energy and confidence are soaring. Good luck to all of you who choose to join.
I have been training with Joey for over 2 years. Joey is a true master at what he does. From when I started until now, I am a completely different person. I now know how and what to eat. I do my own soft tissue work and corrective exercises. I have acquired all the tools needed and continue to train with him until this very day. If you want to change your life go to Joey.
?Without Joey there would be no possibility of me achieving my goal. I have lost over 30 pounds in the last 2 months and move better than I ever have.
"Doing exercise with Joey Lefkowitz is amazing. I feel stronger and can now do more! I can work out for a longer period of time as well. Nutrition wise, I'm doing better and so far lost 18 pounds and counting.
Signing up to work with Joe has been one of the best things I have done for myself. I have had issues with my posture for a very long time and have worked with several chiropractors, etc. but nothing helped. After only a couple of sessions with Joe, I felt like a different person...... The amazing thing about working with Joe is that he doesn't only tackle the issue you came to him about. He works with your mind and body together. Joe is highly professional and very knowledgeable. I would highly recommend him!!! He has been godsend for me. Thank you Joe, for everything!!!
Joey is on your side, and that's what you want most in a trainer. He's super-smart, knows his stuff, and likes to understand your needs when working with you. I worked with Joey on 4 sessions to prepare for my wedding, and he got me down 5 pounds, and I felt better thanks to his coaching and training. I'm giving 4 stars because I wish he had challenged me more in my first session, and we could have spent less time doing measurements. That said, he was great with that feedback, which is also important. :) Joey's great.
Since my son started training with Joey, his flexibility in all his muscles has changed. The stiffness he had in his limbs are gone. He feels very good about himself now. I haven't got enough words to express my gratitude to Joey for the change he has brought to my son.
Joey is a great guy and a great trainer. He really listens to his clients and takes their wishes and needs seriously when designing your workouts. He is also great to talk to about nutrition and general wellness. He kicked my butt! Never been so exhausted! You will be thrilled!
I have known Joey for over 3 years now he is an exceptional personality. His determination and drive to succeed are impressive and will take him to great heights. His loyalty and priorities are to his friends, family and anyone else who he can help in between, all put ahead of himself. All in all, Joey has been a great role model in getting me and others to leading a healthier and more nutritious lifestyle.
I feel great. I learned so much beyond just a way of eating. Joey actually taught me a healthier way of living in general. Joey has a caring personality and endless knowledge which gave me the tools of growing and elevating my health and my soul. Joey helped me drop 20 lbs! He was critical to my weight loss journey and took the time to educate me about healthy living. If you want quality results, look no further. I would highly recommend him.
Joey is an amazing trainer that knows what he's doing and really cares for his clients. He was heaven sent for my 13 year old who wanted to lose weight for his bar mitzvah and didn't want a typical diet that has the pounds come back as soon as you start eating again. Joey used his extensive knowledge to teach him proper eating habits, and though it all kept motivating him to do it because he wanted to not because he had to. He had weekly training sessions with him as well that even after a long day in school he still looked forward to. He was able to connect to him on his level and empower him to be able to keep it all up as a new lifestyle. He is a role model and true inspiration for my son and all of us.
I used to be lazy & not much motivated once I met yossi he got me motivated & encouraged me to move forward & proceed into wat I am today
Joe is a great trainer always help and push me to bring the best of me all the time with his energy and motivation. His awesome person and at the end i can see the results thanks Joe! Definitely high recommend buddy trainer and looking forward to have another time under his training again Hope we can workout again Joe! will be ready for that opportunity!
We produced one of Joey's marketing videos.... That was only after I personally experienced his 3 hour in-depth consultation and really got to know what his practice is all about. It's truly 1on1 as the brand has become known for. He makes you feel at ease, shows emphathy for your individual struggle, and genuinely gives you the confidence and the skills to make the life-changing decisions needed for your long term health and well-being. Recommend to all! - Ben Vid Pro Entertainment NYC
Yossi was the best trainer I ever had, it's been twi years and I'm still with him, besides for getting me to be in shape, his knowledge on food, what's good for you and what's not is amazing, best nutritionist by far as well. Thank you joe. Wishing you much continued success.
Joey not only loves to help others help themselves, but he also strives to make daily improvements in his own life... this type of behavior makes me know that he does this type of work out of passion and commitment.
Joey has a big heart and has deep passion dedication and knowledge for helping you reach your fitness goals! He really loves what he does and is committed to self improvement!
The best trainer around town that will accomplish the goals he sets with you and you will enjoy it every step of the way!
Joey has gone from being a student of mine to a practionioner who provides sessions with attention to detail and great intention. Over the years he's developed and Refined his craft creating value and results along the way.