Marta Cooper - 30 Minutes Sessions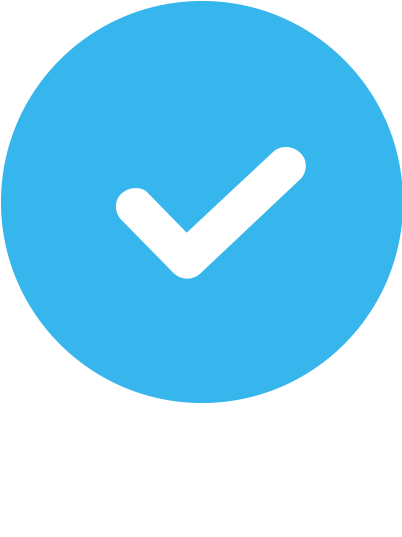 Verified
39 Reviews
Virtual Training Only
About Marta
VIRTUAL 30 MINUTES INTENSE SESSIONS
FaceTime or Zoom - it's been working so well for a lot of my clients! - I can work with very limited equipment or no equipment at all. You can also take the phone or laptop to the gym and I can guide you through a workout there as well!
I've been a trainer for almost 10 years now, I've helped dozens of clients achieve their fitness and health goals.
I will keep you accountable, I will give you nutritional advice and we will track your progress together.
With your determination and hard work and my knowledge you WILL achieve your goal!
Areas of Expertise
Weight Loss

Core and Balance

Muscular Definition

Strength Training

Sports Performance Training
NCCA Accredited Certifications
NASM Certified Personal Trainer
Additional Certifications
Insanity Certified Instructor
Additional Languages Spoken
Polish
Marta showed a great deal of professionalism in her work ethic and her training ability. On the recent Stormy Friday, Marta arrived to keep our appointment, though I would thoroughly have understood rescheduling on account of the awful rain that evening. When I met her she was polite, poised and professional. Her appearance was lovely and shows a lot of self-esteem. FYT standards must be high considering the prices for each different trainer FYT employs. I was impressed with Marta's exercise routines. When we did leg work on our second session, I learned new exercises. Marta says the 'good' words which encourage a client such as me. The positive feedback she gives while performing the exercises really does encourage me. I like this trainer 100%. I made a good choice and would continue with her. Thank you FYT
Marta is an excellent personal trainer, who provided me with me much valuable information about my workout goals and was a great coach and motivator. I would recommend Marta as your next trainer, she will get you moving.
Marta has been training us for a month now. She gets up super early to fit our schedule with us and always has great energy. Results have been teriffic. Highly reccomended!
She showed up in the middle of blizzard Jonas, totally committed with such positive energy! I like how she took the time to really speak to me about my goals and what I like and don't like about trying to lose weight. I'm the type that needs a motivational trainer and she is it! She also messaged me the next day to check in. Her vibe is genuine and I'm excited to have found my new trainer!
Marta is an amazing trainer! She is extremely professional, timely, and genuine. Marta is very knowledgeable about fitness and I am excited to continue working with her to reach my goals. She pushes me to work hard and keep me motivated. Highly recommended!
I recently started training with Marta and have loved it so far! She is very professional, extremely knowledgable, punctual and always upbeat. She is also results-oriented and takes care to measure progress in training. Her flexible schedule has also been so helpful so that I can fit in exercise into my schedule. Can't wait to see what results I get with her training!
I love Marta. Her energy is so positive and enthusiastic and she is so motivating without being at all annoying. She pushes you to be your best without killing you, and you can tell she is invested and passionate and really wants you to succeed. Plus, you can aspire to look like her :)
Marta is amazing! She is professional, and tailors a workout for me based on my needs. I highly recommend!
I've tried a few trainers on FYT and Marta really stands out. She's really knowledgeable and (happily) customized a workout to my very limiting injury, working around it. She was extremely helpful in putting together a home program I can use on my own, sending me follow up videos and instructions to do on my own (after our session- where other trainers often drop off). And most importantly, she's really gone above and beyond, always making herself super available to questions (responding to texts asap), rearranging her schedule and in general being really awesome to help me reach my goals. I couldn't recommend her highly enough.
I loved Marta! She was on time, we went to the full hour, and her personality and style is a good match to mine. The 60 minutes went by so fast. I had a great start to the day with this workout. I'm looking forward to my sessions with Marta for sure.
Marta is amazing in every way. She is always on time and works to find time for my schedule. She is super encouraging and makes the hour fly by! I never feel like I can't make it through a workout, yet I always feel sore the next day, which is amazing! We target different areas and the workouts are always vary, with Marta modifying them based on your feedback. A total win for me!!
I had an elbow break and surgery but still wanted to maintain fitness and get strength back to my arm. Marta was very thoughtful and researched exactly how to help me the best way she could. She is really fun to work with and is safe and challenging.
I've only been training with Marta for a month and can already see improvements in my body. She incorporates new exercises into each session, which makes every workout challenging but unique and far from boring. Marta is extremely passionate about training and really cares about her clients success. She is always on time and will adjust her schedule to find a time that works best for you!
I have been training with Marta for a while now. She has such positive, uplifting energy that you can't help, but work hard even if you are the laziest kind like myself! The workouts are no joke, but they fly by! Trust me you will see the results you are looking for very soon! I have already lost 40lb of baby weight with her in couple of months!
Marta is a highly motivating trainer. I have never been into sports or working out and usually get intimidated by most trainers who I either feel are judgmental about my prior lack of fitness or push me to a point that I start to avoid working out. Marta is not like those trainers. Marta makes the workout fun and pushes you without being annoying or overwhelming. I have chronic neck and shoulder issues and needed to build my core body strength - Marta tailored my workout around my needs and I have enjoyed every single session with her. I have a very unpredictable work schedule and Marta is extremely accommodating and understanding about it. I look forward to each workout with her. I highly recommend her!
I've been working with Marta for just over a month now, and she has been great. The workouts are always challenging, and she is great at motivating me to be active the days we don't meet. I already am starting to feel and see changes!
Marta is fantastic, high energy, motivating, and a great listener! Marta created a surfing specific training routine for me upon request. No other trainer has actually done the research to create an effective custom program for me. Thank you.
FYT and Trainer (Marta K) have both been terrific so far. Just finished my 2nd session 13 hours after my first. I feel wrecked but in great hands. I would highly recommend!
Amazing workouts, super professional and always on time! She makes you want to push yourself to your limit ! Love her :)
Marta is excellent! Kind and patient but knows her stuff. Definitely recommend!!!!!
When I looked for a trainer I was initially concerned about injuries - but Marta always checks in with me while we train, and modifies things in order not to agitate my injury prone areas. Thank God she keeps it interesting with different exercises every session. I think we repeated an exercise maybe ONCE in my few months of training so far, so it was nice to know I found a trainer who wasn't on auto-pilot. I even forgot my shoes one time and she STILL knew a million things to do in bare feet. She understands my busy life, and works with it by talking to me about diet and what I can be doing on my own (cough cough, CARDIO!). Marta obviously knows her stuff, she really knows when to push me, and luckily, is also a total pleasure to be around!
I have been working with Marta over a month now, and I have to say she is an amazing trainer! I'm the type who does NOT like exercising at all, and I always have to drag myself to the gym. I had initially decided to try personal training sessions only because I really needed to boost my energy level and improve health conditions. However, with Marta, she makes the workout sessions so much fun and enthusiastic that I actually look forward to them. She knows how to customize the right activities for each of her clients and carries around positive energy. I would highly recommend her.
so friendly, encouraging and motivating! helping me accomplish my goals in a fun way :) love her
I've been using Marta for personal training for about a month now. She is always on time, her workouts are efficient, she is encouraging and definitely knows what she is doing! She is also flexible when it comes to scheduling. She makes you aware of your form and shows you how to do the exercises correctly so I'm always confident my workout was effective and I can even do some of them on my own now!
I was really intimidated about training in a gym at first. My experience with Marta has been amazing to adapt training sessions to my needs and achieve my health goals. She is the reason I now enjoy working out at a gym, the sessions with her are fun, and allow me to achieve my goals. Thanks Marta!
Marta has been great to work with.. she quickly assessed what my weight levels and reps should be and modified our program from there. I feel like she isolates each individual muscle in the body and has a creative exercise for it. I would highly recommend.
Marta is incredibly professional; she always arrives on time and she is there is give you the proper ass kicking every time! She is small but mighty and will help you achieve your weight loss goals and constantly challenge you. Always makes your gym time fun with upbeat music and conversation. The Best trainer !
Marta is motivating and empowering! I started working with Marta 9 months before my wedding to get in shape for the big day, but now I can't imagine not seeing Marta every week. I have lost weight, gained strength, and feel more confident about my work outs and my body. She is motivating and empowering, and follows up consistently with me to make sure I am making smart and healthy choices! I highly recommend working with her.
There are no words to describe how great a trainer Marta is!! Marta listened to exactly what your goals are and caters your workout exactly to your needs. She knows when to push you and motivates you to work out to your best potential. Marta makes sure to switch up workout routines to ensure they are never boring or repetitive! Marta has inspired me to work out more even on my own and has given me tips on what to do when I work out without her. Thanks to Marta I am in the best shape of my life!!!
I had never had a personal trainer before and was always intimidated by the thought of having a one-on-one workout with a stranger. Around the new year I was desperate for a new workout routine and complaining all the time that I didn't feel motivated. My boyfriend surprised me with personal training sessions with Marta. He did all the research before selecting her; yelp, online reviews, FYT information and absolutely nailed it. Marta is as kind and sweet as she appears in her picture. Not only is she pleasant to be around, she knows her stuff and is extremely professional. I trust her judgement when it comes to our workouts, I never feel like I am being pushed to hard, will injure myself or "bulk up" (most women's worst nightmare!). It didn't take long at all for me to notice the difference in my body after working with her. My arms are more toned and I feel stronger. I've even noticed more definition in my abs. She is extremely knowledgeable and keeps the workouts, diverse, engaging and most important, enjoyable :) I highly recommend her if you are trying to get in shape and or stay in shape!
Marta is quick to understand what you're looking to do! She's helped me get into an easy routine while also pushing me. It's hard to find someone you don't know that motivates you but also keeps you energized and entertained for an hour - Marta does that! All the while I'm getting stronger and fitter, feeling it both inside and out every week. Highly recommended :)
I am so grateful I met Marta! About a month ago I did a little search for the right trainer. I saw that Marta's clients had great before and after results and Marta herself looked amazing! I HATED working out and had zero idea of what to do. I always felt discouraged and absolutely miserable when I had tried working out in the past. But since I've been training with Marta I've actually enjoyed it! I knew nothing about working out when I started. Now I feel like I'm learning so much and I leave every session feeling so much better about myself. She's great with teaching me how to properly position my body, how to breathe, and she's always encouraging to push myself a little more. Her sessions are always positive and the time flies by. Thank you Marta for making my journey to be healthy be a little easier.
I feel so lucky to have selected Marta as my PT. I have been working with her for over a month and I'm already feeling and noticing changes not only physically but mentally. I am brand new to strength training and she has taught me correct form. I think what I like the most is how varied all my workouts have been. My muscles are shocked, in a good way, never bored, and I always feel challenged after my sessions with her. I appreciate her keeping me accountable and I look forward to continuing to progress with her help. Marta's great. Please don't ever move :)
After training with Marta for the past 5 months, I lost 15 pounds. She tailored intensity of training based on my progress, which made me feel challenged but not overwhelmed. She helped me to make healthy and realistic lifestyle choices regarding diet and exercise. She never compared me to anyone, just myself. I feel stronger and more confident. I recommend her to anyone hoping to make real and progressive weight loss.
Marta is the best. This is pretty much my first experience with a personal trainer and I didn't know what to expect and was skeptical that I might have a hard time finding the "right" trainer for me. Well, she put my mind at ease from the very beginning. Marta listened to me and understood exactly what I was looking to accomplish in terms of my fitness goals and we got to work right way. She is always prompt, prepared, organized and pleasant. She balances "pushing" me (to work out to my best ability) with giving me opportunities to take a break and reset. Every session incorporates different workouts, which keeps things interesting and makes me feel confident that we are working on my whole body. She makes me feel comfortable and proud of the work that I'm accomplishing. I can't recommend Marta enough!
I have been training with Marta for 2 months. She is very responsible trainer. She followed up on my diet plan frequently and gave suggestions. She also takes progress picture for each client to track their progress. I saw an obvious improvement of my body shape after the 2 months training. I feel like training with Marta is the smartest investment I have ever made for weight loss!
I've been training with Marta for a month now, and believe she is one of the most experienced & committed trainers around. We train 3 times a week, and really enjoy the variety & challenge she put into the sessions. Marta is focused on helping me achieve my goals and makes every session challenging and fun. My fitness has increased noticeably and I've seen improvements in my ability to complete more sit-ups/core exercises, lift progressively heavier weights & generally push myself harder throughout each session. I find I actually look forward to my workouts. I also opted into her meal plan, which is delicious with perfectly balanced Macros. Her meal plan has thought me how to prepare meals on my own. Importantly: – She ensures that my technique is always correct to avoid any injuries. – She is extremely reliable & punctual - And she is highly motivating
In October of last year I decided to start personal training. I looked up "personal trainers NYC" and Marta was the first to pop up. I clicked on her profile, liked what I saw and the rest was history! A year later, I'm so much healthier than I have ever been before and I feel amazing. I'm over 50 lbs down from when I started with her and she has been a very consistent and great person to work with. Would recommend to anyone who is just starting in the gym or even people looking to switch up their routines or just need guidance.
I've been working with Marta for almost six months now, and I continue to feel stronger and more confident after each session! I love the workouts and exercises – they're creative and challenging, and the time flies by. She's also super easy to talk to and very friendly. I always look forward to my sessions, and most of the time it doesn't actually *feel* like work, even though I know I'm getting an awesome workout in. And I have the muscles to prove it!!
Are you a trainer?
Get new clients. Change lives.