Megan McPhilliamy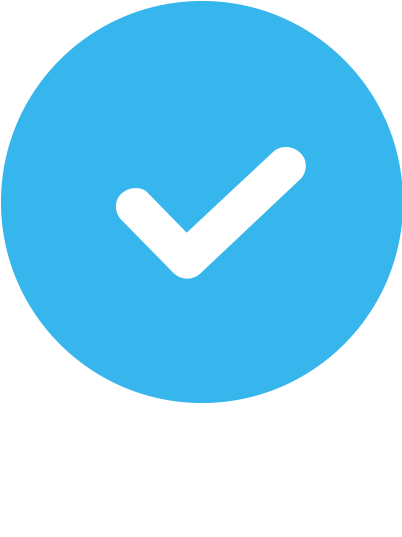 Verified
12 Reviews
Outdoor & In-Home
Virtual
About Megan
*Currently unable to accept new clients. Please leave me a message to inquire about future openings.
Hi! I'm Megan and I would like to tell you about my workouts.
I see each training session as a way to help enhance your life and your well being. Specifically, if you have orthopedic concerns I can return you to your daily life, weekend activities, and sports interests with more confidence.
I am an experienced and highly trained exercise physiologist with excellent client relationships and personal training experience in New York City. I spent 14 years working in Sports Medicine and Orthopedic Rehabilitation.

My thorough and well designed workouts will leave you satisfied and happy you chose me.
Areas of Expertise
Core and Balance

Functional Training

Strength Training

Weight Loss

Nutrition
NCCA Accredited Certifications

ACE Certified Group Fitness Instructor
Additional Certifications
ACSM Health Fitness Specialist, CPR/AED
Education
M.A. Exercise Physiology, B.S. Exercise Science
Who I Especially Like Working With
Rehab, Seniors
Training Areas Served
In-home or Outdoor Training
I have know Megan for over 10 years. I met her when she was one of the rehab specialists at a sports medicine gym where I worked out regularly. She stood out there for her creativity in constructing challenging rehab routines that could accommodate any injury. For the past 4 years, she has been my personal trainer. Megan is smart, extremely knowledgeable about all aspects of training and exercise, and wonderfully creative. Since I have been working with Megan, I am in the best shape I have ever been in. She plans all of our sessions in advance, taking into account any areas that I want to focus on and any physical issues that I have. She creates interesting and unusual exercises that challenge me and keep me interested. She is also someone I enjoy talking to, who can comfortably converse on a wide range of topics. I highly recommend her as a trainer.
I have been training with Megan McPhilliamy for more than a year. She has motivated me by making my training sessions challenging but rewarding. I'm scheduled 2x a week and I look forward to working with her as her sessions are very motivational. She is very confident, has expertise in her skills, easy to talk to and very polite and understanding. Since I had knee problems, she gave me perfect routines which will work my legs with very low impact on my knees which was very helpful for me. She ensures that my postures and techniques are correct to avoid any injuries. She focuses on helping me achieve my goals and keeps my workout routine ready, which she changes every time to challenge me. She made me comfortable yet got the best out of me which shows her passion and professionalism and dedication in her field. I highly recommend her and thank her for her assistance.
I had the good fortune to start working out with Megan over 12 years ago. I was recovering from an injury at the time, so Megan created a workout plan that allowed me to concentrate on core and lower body without risking further injury. Once I recovered, we were able to move to a mix of cardio and strength training. Her workouts, combined with diet changes, helped me lose a significant amount of weight, firm-up, and increase my strength, flexibility, and endurance. Now, years later, she continues to keep workout programs challenging, productive and fun! We do a total body workout with added emphasis on problem areas. No matter how stressful the time has been between workouts, her programs and stretching get the kinks out. She is an amazing "stretcher" – another great skill. She is consistently dependable, extremely knowledgeable about physiology and how muscles interact, and totally in tune with the type of routines that work best for me. She challenges me to do more and varies our program so that it's always fresh, interesting, and energizing. I truly look forward to each session – not only because I know I'm doing something great for myself but also because I enjoy the time. I'm grateful our paths crossed when they did and I highly recommend Megan for any type of personal training needs you might have.
I have been training with Megan twice a week for more than a year now and I am thrilled to have her as a trainer. She is not the kind of trainer that yells or screams at you when you use incorrect form. Megan is the kind of trainer that has patience and will correct you if you are not using correct form politely. Megan will change up your workout just when you feel comfortable doing a workout which will challenge you. Your workout will never be boring and stale. You will not be disappointed by using Megan as a trainer. A++
She is just an amazing trainer who is a great match for me. she is down to earth and respectful. She helped me outline specific goals and guided me toward them without pushing too hard. She is absolutely fantastic.
I've been training with Megan for over two years and have seen great results. She offers a wide array of strength training exercises and is extremely motivating. I look forward to my morning workouts with her. Definitely recommend!
I have been training with Megan two times a week. Since training with her I have lost weight and inches something I have never experienced before working out on my own.. I would always give up because I was never really motivated. I can not thank her enough for changing my life around to a much healthier life style. Her unique workouts are challenging and fun at the same time .... I would recommend her 100% for all your fitness needs and wants !! Thank you again !!
I've been training with Megan for over 3 years and have seen positive results, she's the best. Very professional and dedicated. She prepares the schedules in advance geared to your individual workout regime. It's a pleasure to be working out with Megan.
I recently started working with Megan when an ankle injury kept me from my regular activities. After working with trainers who didn't completely understand my injury, Megan was a breath of fresh air. She continuously asks questions about my current PT treatment plan and puts together challenging full body workouts that don't cause me any pain. We've been working together for a short time, but I am already seeing results!!!!! I would definitely recommend Megan as a personal trainer.
Megan is the best thing that happened to me. Best trainer I've ever been trained under. She gave me confidence that I can loose weight, tone and eat better. Before I met Megan I was afraid to use the equipment, now I can use any equipment in the gym. Because of her I lost weight and I feel good about myself. Thank you Megan!!!
I have been working with Megan for about 2 months. My goal was to increase my upper body strength. I love working with Megan! She makes each workout different even though we are focusing on the same body parts. She is very supportive and sticks with me. I know I wouldn't have the focus to do this without her -- at least not until I get more comfortable with the equipment. (I'm a slow learner and old!) Megan makes the workouts interesting and my son has already noticed results!! I would highly recommend her!
Megan was super great! Can't wait for my next session. I loved the way the session moved through the exercises. Felt challenged but fun.
Are you a trainer?
Get new clients. Change lives.