Sulyn Silbar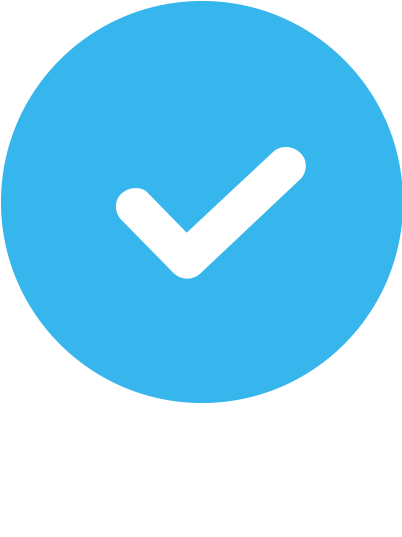 Verified
12 Reviews
Virtual
Gym
About Sulyn
I've been an athlete most of my life. While training in my 3rd year as a triathlete, I tore my hamstring. I became fascinated by the rehab process, and started investigating why I got injured and how to heal. This led me to massage. With my experience in personal training and my love of massage, I focus on body mechanics, muscle weaknesses that derive from life-long habits and repetitive stress. I strive to help my clients get healthy, stay injury-free and improve their posture.
Areas of Expertise
Posture

Functional Training

Massage
NCCA Accredited Certifications
ACSM Certified Personal Trainer
Additional Certifications
Licensed Massage Therapist, CPR/AED
Who I Especially Like Working With
Rehab
What a find! As an oft-­injured competitive athlete I first came across Sulyn when she was recommended to me by a team of physical therapists during recovery from major shoulder surgery. I was struggling to stay back on the tennis court and Sulyn immediately identified areas of muscle spasm and tendon irritation and, more importantly, was able to get me back on the court within a matter of a few weeks. I have had regular massages for the past 25 years and Sulyn's work yields incomparable relief. More importantly, I have found Sulyn to be an invaluable resource for my medical practice. I recommend Sulyn as the first line of part of a team (including physical therapists) to work on orthopedic issues ­ particularly those involving muscles and tendons. I tell my patients of her "magic fingers" that are able to isolate the specific muscle group causing pain and my patients have yet to be disappointed. Finally, Sulyn has been an asset as a personal trainer. Unlike other trainers, she has her own space and equipment for privacy and an uncompromised workout. The synthesis for training and massage gives me and my patients full confidence that we are being handled in a knowledgeable, safe and understanding way.
If not for Sulyn's care, I am certain I would no longer be able to participate at a high level in the physical activities that I love. I found Sulyn because I felt I needed more manual work after being successfully discharged from physical therapy for an acute rotator cuff tear. She immediately took my rehab and strengthening to the next level, while also finding and proposing solutions to a multitude of other imbalances and injuries that a lifetime of competitive sports (including gymnastics and collegiate soccer) has afforded me. Sulyn's knowledge of anatomy and physiology is unparalleled by anyone who has ever treated me. On multiple occasions, she has accurately articulated how the issue that I'm having must have occurred, by analyzing my movement and posture and/or manipulating soft tissue. For the last 3 years, my regular sessions with Sulyn have kept me training hard on flying trapeze and rock climbing, plus bouts of recreational surfing and skiing, despite chronic issues with my shoulders, hips and back. Sulyn is generous with her time and knowledge, and truly cares about helping me. As an athlete herself, she knows how important it is to my happiness and overall wellbeing to keep performing at my best for as long as I possibly can.
The relationship I have with Sulyn is one of hope and healing. She intuits and reads the language of my body and re­directs my energy onto a path of renewal. She is generous with her knowledge and ability to know what I need to improve and develop my physical condition. She respects my individuality and manipulates my physique accordingly. Sulyn dedicates her life's work to discovering the inherent strengths of each of her clients so that she may guide us to renewed health and strength.
Sulyn's pragmatism and intuition support her deep knowledge and skilled hands to make her the best massage therapist in town! I have been working with Sulyn for more than 5 years during which time she has seen me through several injuries including double hip replacement surgery. She worked before the surgeries to ease the tension caused by the terrible pain and after the surgeries to break down scar tissue and realign my fascial and muscular structures. The whole time she has been truly supportive, caring, responsible and hilarious. Her work with the body is strong, direct and clear, I find that my body noticeably responds to her direction even after I have left the room. I absolutely rely on her work to keep me functioning and strong in my city life. You won't regret a moment you spend in her hands. She's the best.
Getting a nice massage at the spa may be a luxury to some, but for me having body work done is what keeps me moving. I have a bulging disc in my neck from a car accident I was in at the age of 16. Doctors prescribe painkillers, surgery and not partaking in highly physical activity. This is not a solution for me as I work as an acrobatic pole performer for a cirque events company and highly physical activity is my way of life. I wouldn't be able to train 5-6 days a week, doing what I love, were it not for the help of Sulyn. She resets me physically, offers advice on supplementing my nutrition, and shows me exercises to take home and put into my conditioning to help strength those muscles that need it. I have had far less injuries since I started going to Body + Mind on a monthly basis, and the couple I have had, have been minor and I've recovered faster from with the help of Sulyn. I would recommend Body + Mind whether you're a circus performer, athlete, or just someone dealing with an ongoing injury. It's a great place, and it's really nice to have someone get what I do and what's going on in my body.
Sulyn is the first person who has been able to make a lasting difference for me in terms of pain and physical fitness. I've been to doctors, physical therapists, and chiropractors after injuries and never felt that anyone really took the time to figure out the underlying problems I was having. Sulyn is an excellent listener, and she has an incredible understanding of anatomy and ability to explain to you what she's doing and why. She is determined to figure out what's causing your issues, fix it, and then give you the stretches or strengthening exercises you need to keep it fixed. I typically leave feeling great and with homework. She is driven to see you improve in a way you can sustain, instead of just telling you to come back for more, which is the experience I had with chiropractors. I feel that Sulyn's approach is both more scientific and more pleasant — she has an incredible ability to figure out what spots need to be worked out so you can feel better right away, and she has the information and experience to help you stay in good shape.
Sulyn is a very skilled massage therapist and personal trainer. It's easy to see how passionate she is about improving her clients' posture and body mechanics ---and it all comes from personal experience as she told me she was injured during her time as a triathlete and this sparked her love for corrective exercise and rehab. The massage Sulyn gave was excellent --- I felt amazing afterwards and felt results immediately --- this is no ordinary 'back rub' - Sulyn listens to you and analyses the way you walk and then gives you a customized massage according to what you need. I couldn't recommend Body + Mind more highly! I will be back.
"I feel like I don't even have a back." My boyfriend has been seeing Sulyn for years for alignment/muscle problems, and she has figured out multiple problems (and solutions!) faster than doctors have. Whenever he's in pain, "when are you seeing Sulyn?" is always the most urgent question. She doesn't just treat the symptoms; she has a deep systemic understanding of the muscles and bones, and finds a path to resolve the problem. So after a few months of on-and-off back pain, I went to see Sulyn myself. My pain was not serious like his, but bothersome. One hour later, I left her office feeling like I didn't have a back. Instead, the area between my shoulders and hips felt like one happy, buttery, melted pool of joy. I've been lucky enough to try some very nice spa massages, but there isn't nothing like this. You won't find any pampering, and there are no lavendar-scented pillows or fluttery curtains. Just magic. Pricey, but worth every penny.
I hate exercise but I know I have to do it. And it makes a difference in my life. I can thank the head trainer at Body+Mind, Sulyn, both for the attitude and skill which has made a big contribution in keeping me moving forward with my program. She understands how the body works and what kind of exercise will get the best results out of the part of the body I'm working on at any given moment. Sulyn has a wry sense of humor -- today she and another trainer were studying the Swimsuit edition of SI. When I tried to look over their shoulder, she said "Go get on the elliptical machine - it's a better way to raise your heart rate." Body+Mind's massages are incredible; the staff are also trainers and massage supports an exercise program, particularly with stretching. There are bigger gyms with a wider range of equipment but all in all I have never experienced a better or more useful program.
Sulyn Silbar is truly a great find for me. I have been suffering from an injury for over 2 years and she was the first and only person to really try to help me through it. She puts the doctors and other medical professionals to shame due to her dedication and responsiveness. I use her mostly for massage therapy but have heard great things about her as a trainer as well. Sulyn is very smart which is why she makes any experience more fruitful. I highly, highly recommend her.
So often, you don't get what you pay for in a massage. You end up with a massage not deep enough, or too hard, with the end result not treating what you needed treated. I came in with plantar fasciitis, which makes walking incredibly painful (not good if you are in town for the weekend!). Sulyn was able to help me, going in deep but not painfully, letting the area stretch so I was able to walk again. Never again will I go for a quick fix Asian massage in the village when Sulyn is available. The personal training is also awesome; when I didn't have the injury I was blessed (cursed?) with a training session. It kicked my ass, but gave me a good program to follow, targeting the areas I wanted toned. Can't praise her enough.
Sulyn is incredibly knowledgeable... Having more injuries, surgeries, etc than I like to admit to myself and others, Sulyn was a rare find. She assessed my issues and started working with me based on where I am at and where I want to start moving towards...I have a lot structural issues going and it's rare to find someone so knowledgeable that can address them in such a smart way. What a great find!
Are you a trainer?
Get new clients. Change lives.