San Diego Personal Trainers. Delivered.
Find a Personal Trainer in San Diego
Find Your Trainer delivers you the best personal trainers in San Diego.
Train with a vetted and certified personal trainer
anywhere - a gym, your house, office, hotel or outdoors.
What Our Clients Are Saying
The Best Personal Trainers in San Diego
San Diego's Top In-home Personal Trainers
Best of 2017 - Check out these highly rated in-home personal trainers in San Diego
#1 Phil Gallo
(4 reviews)
It's so amazing to think I have been following your Acu-Fit System for 6 years now! Having acupuncture on a regular basis as well as fitness training with you twice a week has kept me in shape both mentally and physically. Thank you for all you do and for keeping me on track with my health and wellness plan. There's no one better at what you do than you!
View full profile
#2 Pedro Sun
What to expect: Expect a prompt response if you choose to contact me for training. We will define your fitness goals and any injuries or limitations you may have. Together, we will create a nutrition and exercise program specific to your lifestyle. You are unique and I am a firm believer that your workout program should be built specific to how you move and the goals that you desire. Your path will be different as we work together to make your program challenging, fun and results driven. I look forward to teaming up with you to make your goals a reality

"Exercise is a part of life. Treat it as a part of YOUR life"
View full profile
#3 Mina Douglas
(1 reviews)
I have had the privilege to train with Mina for 3 months. I had to drop about 10-15 pounds pretty fast for my up coming wedding and let me tell you; without her help I would not be able to take on this challenge alone! She is super knowledgable and not only she is a great trainer but she also has amazing coaching skills. She coached me on making healthier lifestyle choices, nutrition and supplements and taught me how to exercise properly on my own. I dropped 12 pounds in 3 months!! We still workout on and off together. You won't regret having her as your trainer!
View full profile
#4 Joe Shanley
I use my passion, experience and enthusiasm to coach, motivate and inspire real people to achieve real results in the real world. You must be willing to have fun and take action to achieve a level of success you previoulsy only dreamed of. My mission is to deliever results through coachiing, motivation and accountability, by creating an efficient and effective porgram that is most benefial to YOU. Enjoy coaching Busy Hard working professionals and moms who want to get in the best shape of their life in a fun and stress free environment.
View full profile
#5 Elena Soltanovskaya
Former professional track and field athlete from Russia. Worked as a ski instructor, as a coach of track and field.

Independent personal trainer for baby boomers and middle age clients
View full profile
#6 Ben Lowe
I am personal trainer working out of S10 Fitness in the Point Loma area of San Diego. This facility offers the best personal trainers as a team in the area. I work specifically with strength training, agility training, sports training, and injury prevention and rehabilitation.
View full profile
#8 Jazelyn Hoel
I am the type of the trainer that's been called "diabolical", "evil" and "flat out cruel", but it's not because I scream and shout like a 220 pound Military Sargent; it's because I'm a small 5 foot 3, 115 pound chick that makes you do 25 burpees (with a full push-up) in under one minute, tossing you encouraging bits like, "I know you can do this, so keep going" all with a big smile on my face. Don't let my petite female figure fool you into thinking I'm a softie, I push hard and won't let you quit. No goal is attained by comfortability and leisure. However, I also believe that while we should have a hardcore attitude in the gym, we should also maintain balance in our workout regiments by incorporating flexibility and mobility work through yoga, trigger point release and corrective exercise.

I have worked with both female and male clients of all ages and sizes. There is a common denominator of our training: workout hard, be consistent, and focus on a balanced diet with little sugar or grain. Through this method I have found great success with my clients; no matter whether the focus was weight loss, putting on lean muscle, or general maintenance. My goal as a personal trainer is to actively guide you through your fitness journey so that it becomes a natural part of your lifestyle. Not something you HAVE to do because you think you're supposed to, but something you WANT to do because of how great it makes you feel.
View full profile
#9 Hannah Hogan
Hey there, I'm Hannah! I'm a NASM Certified Personal Trainer and a dotFIT Certified Fitness Professional. I want to help you get healthy, achieve your goals, feel good about yourself, and regain your confidence! Together we will set SMART goals to help you get to where you want to be, and create a workout plan that will always keep you guessing!

Fitness is feeling good about yourself on the inside and out!
I'm currently only taking ONLINE clients due to a busy family schedule. Thank you for understanding.
View full profile
FYT's Featured San Diego Personal Trainer
Phil Gallo
I'm considered as a unique practitioner, by combining my rare expertise in Western and Eastern Science, respected communicative skills, down to earth demeanor, application of techniques and collective enthusiasm is provided to maximize balance, flexibility, strength performance and overall well being.
What separates myself from the pack is a highly trained instructor and the utilization and blending of multiple Orthopedic Acupuncture and physical fitness modalities into one comprehensive and individualized program to meet the needs of each client without the limitation of just one health or exercise style.
"Move Better, Live Healthier" is my motto.
My emphasis is on functional medicine, nutrition, strength and coordination. I use a unique combination of techniques that will not only help you maintain the quality of your active lifestyle, but also improve your ability to withstand the demands of your everyday life.
THESE THINGS COST ABOUT THE SAME AS A PERSONAL TRAINING SESSION
There are splurges and necessities. All of the below items are similar in price to a training session but won't make you feel half as good. Invest in yourself!
MOVIE TICKETS & POPCORN FOR TWO
DINNER OUT AT A RESTAURANT
More San Diego Personal Trainers
The San Diego FYT Difference
Find Your Match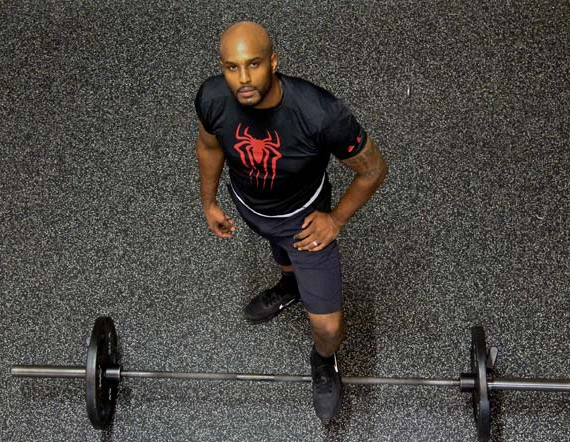 Our approach is different. We recommend personal trainers in San Diego based on you. Your goals. Your schedule. Your location. Your lifestyle. After all, this is personal training.
Find Your Match
Train In-Home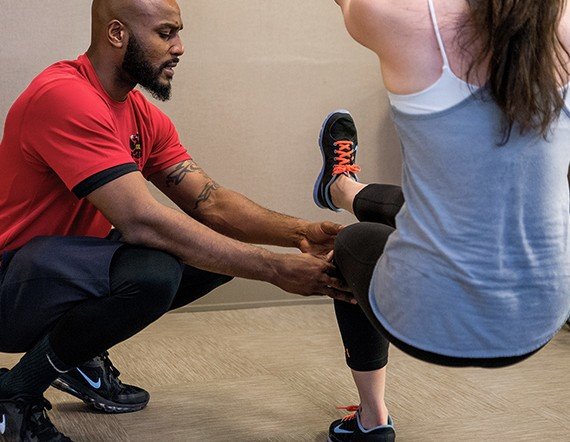 Our trusted and vetted San Diego personal trainers will meet you at your home, office, hotel or at the park. Schedule when and where it's most convenient and comfortable for you. And we even bring all the equipment.
About In-Home Training
Train With Friends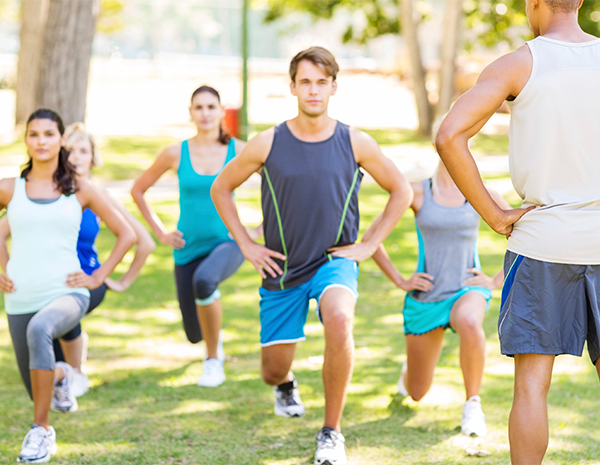 Train with a partner or up to 5 of your friends with Partner & Small Group Training session options. A San Diego personal trainer comes right to your door! Split the cost, have fun, and bring new meaning to the phrase "squad goals".
About Partner & Small Group Training
Train at Top Gyms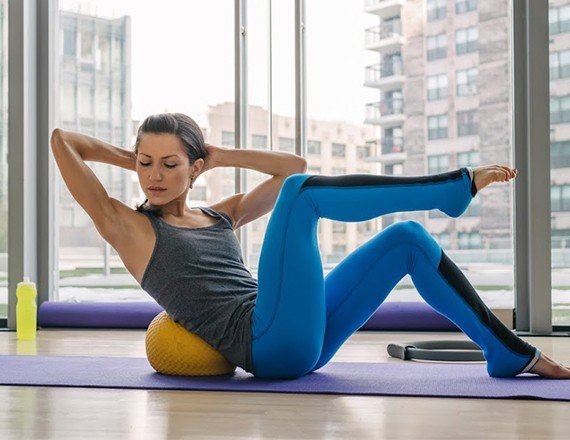 We've partnered with the best personal training gyms in San Diego so you can train at the top gyms and studios in the city. You never need a gym membership to book a personal training session.
Simple & Affordable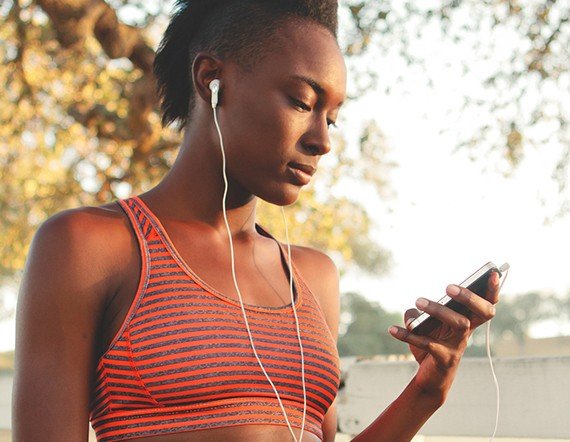 Search, schedule & pay for personal trainers in San Diego all from your desktop or mobile device.No sales pitches and no back and forth. No memberships. No contracts. No expensive packages.
Trusted & Secure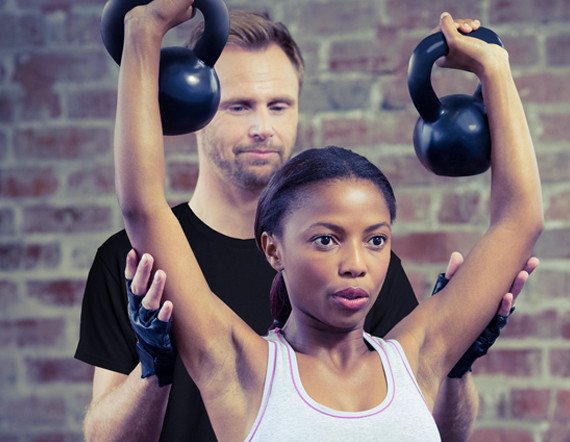 Pay securely and train safely with a vetted and insured San Diego personal trainer.
Previous
Next