Christine Oakes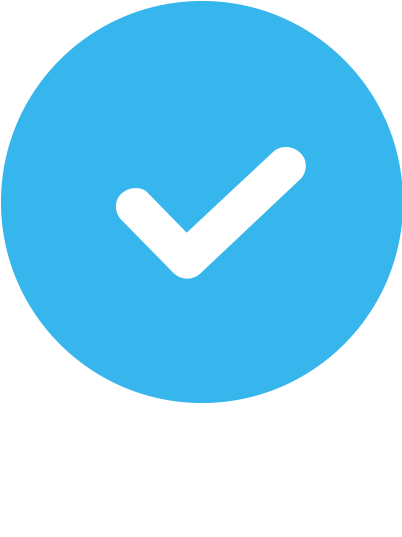 Verified
19 Reviews
Outdoor & In-Home
COVID-19 Vaccinated
About Christine
Christine plans her workouts for clients specific to their goals & stays on top of industry trends to keep exercises fresh. With her level of experience, she can easily work around injuries & help prevent them by making sure clients perform exercises correctly. This job is truly rewarding when she sees the quality of life improve for her clients. Maybe they can run their first 5k, reduce low back pain, play with their grand kids without losing their breath or fit back into their skinny jeans. Making people feel good about themselves through fitness is what she truly lives for:)
Christine also has nutrition certifications with Stanford University and ACE. If you are looking for nutritional guidance or meal plans she is able to help provide you with smart and sustainable information to accompany your fitness program.
My training philosophy
Moving safely and efficiently to keep you feeling healthy at a sustainable rate. Fitness trends & crash diets are not my thing.
Areas of Expertise
Strength Training

Weight Loss

TRX

Yoga

Myofascial Release

Injury Prevention

Corrective Exercise
NCCA Accredited Certifications

ACE Certified Health Coach

ACE Certified Personal Trainer
Additional Certifications
CPR/AED/First Aid, ACE Fitness Nutrition Specialist, TRX Functional Trainer, ACE Certified Orthopedic Exercise Specialist, NASM CES, TRX Certified Trainer, E-RYT 500 Yoga Alliance, Role Model Method Practitioner
Education
BS in Marketing and Management
Who I Especially Like Working With
Beginners, Brides-to-be, Middle-aged, Overweight/ Obese, Post-rehab, Pre/post-natal, Runners, Seniors, Women
Medical Conditions Experience
Back Pain/Issues, Bad Posture, Bone/Joint Injury, Diastasis Recti, Fibromyalgia, High Blood Pressure, High Cholesterol, Hip Pain/Issues, Hypertension, Knee Pain/Issues, Obesity, Piriformis Syndrome, Plantar fasciitis, Postural Issues, Pregnancy, Rotator Cuff Issues, Sciatica, Shoulder Issues, Stress, Tennis Elbow
Training Areas Served
In-home or Outdoor Training
Christine is an awesome and knowledgeable fitness coach who helped reach my goals. One thing that strikes me is how well she listens to her clients needs and formulates customized workout plans that are challenging, achievable and fun! Her lively spirit, energy and down to earth personality motivates you to push yourself to the next level. I found tremendous value from my sessions at the gym and appreciated the diversity of workouts that were clearly articulated and written down for future reference. She also gives good input on diet which is helpful. I've also attended bootcamp and yoga classes which were amazing and love the outdoor format. Thanks to Christine I've surpassed my goals and can apply the principles well after my sessions. In my opinion she is the benchmark for what other fitness trainers should strive to become. I referred Christine to my wife. She visits our home with professional equipment for personalized training. My wife has been happy with all her sessions and also seen tremendous results. Christine offers complimentary sessions to new clients, so there is nothing to lose! If you are serious about getting back into shape or improving your fitness goals I highly recommend reaching out to Christine.
I took Christine's introductory pack and enjoyed my workouts with her. Anybody looking for a genuine, experienced and passionate personal trainer Christine is the person. A bit of constructive feedback and for this I took one star out. Towards the end of our session, Christine had more of a 'closing-the-deal', sales person approach with slightly more follow-ups and enquires about how I was doing on food etc. After our last session, she jumped to enquire about scheduling and started looking at her calendar, rather than enquiring how I felt about the sessions and whether I would continue to workout together. It made me feel a bit awkward. I was on the fence at that point but if she had taken a more feedback-based, collaborative approach (how did you feel? What's missing? Let's work together to fill the gaps!) I might have gone in for one of her bigger packages. Because she is really good. When I mentioned I wasn't going to renew she was professional about it. I am not surprised she has good ratings here and all the research I've done on personal trainers, there's way too many with fake reviews (PLEASE look closely), Christine is the real deal. Good luck Christine!
I love taking yoga lessons from Christine. I never did yoga before taking it with Christine and her class is very easy to follow. After a few months of yoga, I hired her to be my personal trainer (which is her main business). It has been a wonderful experience. She really listens to what areas of your body you want to improve and tailors the workouts to that. And each session we did new exercises. She also taught me a lot about nutrition and helped me eat properly. I would highly recommend Christine to anyone that's looking to do yoga or hire a personal trainer. She is amazing in both areas.
Christine is an excellent trainer. She's professional, effective, and fun. I started training with her 6 months ago. My original goal was to finally lose my baby weight after 10 years and many failed attempts. Not only was Christine able to help me reach my goal, she helped me to be healthier and stronger, with more endurance. For every session she designs different routines and exercises, tailored to my needs and focus areas. She challenges, motivates, and she distracts me when I thought I can't hold my plank for another second. She also was able to quickly identify problem areas in my diet. Her bootcamps and TRX classes are also super fun. I really enjoy being in her classes and I highly recommend her as a personal trainer.
We approached Christine telling her that we are economically disadvantaged due to back issues and surgeries. She bent over backwards giving us good advice and referrals. Thank you Christine!
Christine has helped me recover my fitness after 4 years of inactivity. Feel stronger and better. Christine is awesome.
Christine is friendly, professional and punctual. I had an eval with her and looking forward to working with her again.
Christine's workouts are amazing! I've experienced ever service she offers....one-on-one training, bootcamp, yoga and using Arbonne! She's inspired me to have a healthier lifestyle by eating clean and getting a minimum of 3-4 workouts a week. Christine, you're the best of the best! Thank you for always pushing me to the next level and for helping me achieve my goals!
Christine is the entire package in terms of getting fit and healthy. She is the BEST trainer I have ever worked with. First, I have been with her for over six months and every single workout has been different and fun. Second, she has successfully coached me through some significant changes in my eating. The combination of her work outs and my eating has helped me drop one size already. Third, I am a working mom of three kids so I have very little time for exercise. Christine comes to my home and even incorporates my kids in to our workouts so I can be with the kids while getting my exercise in. Finally, Christine is a professional in every sense of the word. She is always on time, never cancels, keeps me entertained during our workouts and pushes me to be my best. She is AMAZING and I feel so lucky I found her!
I have been working with Christine for nearly a year. New to the area, I was looking for someone to help train me and support my marathon running (I do 8-10 a year). Christine was great from the start with an assessment of where I was and a focus on my goals - core strength, posture and overall fitness. She comes to my home making staying on track super easy, and the sessions are fun and customized. Christine continues to study and learn new techniques which she introduces into the sessions. I cannot recommend her more fully.
I first started working with Christine for private coaching. My goal was to focus on strength and stamina, as well as to establish a routine. Over the 9 months I've worked with her she's been great at helping me make progress on my goals! She's thoughtfully created a workout plan and exercises that were tailored to my needs and abilities (e.g., workouts that focus on body weight exercises or use minimal equipment) and offered advice on diet. What has been most surprising though has been her role as cheerleader. She'll send thoughtful text messages to encourage me and help keep me on track and even on my most sluggish days I end my workouts with a smile. Christine is a consummate professional and takes a rigorous and academic approach to health and fitness. I can't recommend her highly enough. If you're lucky enough to be one of her clients you'll be better for it!
I decided to get a trainer when I signed up for my first spartan race. I was recommended Christine as a trainer because she is known to kick her clients asses into shape. She is so amazingly knowledgable, every session we had was full of new exercises I've never tired before. She pushed me to work harder and I enjoyed every min of it. She has inspired me to keep doing strength training and has endlessly motivated me. I'd recommend her to anyone! She's one amazing lady.
Christine is an excellent trainer - she keeps you motivated and makes you push yourself. She is very dedicated and fun to train with. I highly recommend her. She mixes things up, which keeps it interesting.
I have been training with Christine for almost a year and she is simply amazing! My boyfriend and I currently do partner training with her once a week, either at our house or at a nearby park. Christine takes us through a customized workout each week (which she prepares in advance, taking into account various injuries and focus areas). She builds a ton of variety into both the techniques and the equipment, so we never get bored. I am continually impressed with her professionalism, fitness and nutrition knowledge, and the sheer amount of time and effort she puts into supporting us as clients. She is a great coach who really listens. And on top of all that, she is super friendly and always smiling. It's really a pleasure to train with her!
I have been training with Christine for a year now. I'm stronger, leaner and more energetic! Immediately in my first session, I felt very comfortable working with her. She puts a lot into every session by really listening and understanding my goals and pushing me to reach them. She has a new set of workout for you every session, very appropriate and effective for your unique needs and goals and most importantly, very enjoyable! She takes notes on her clients so that she can keep each session interesting and challenging. She is very knowledgeable about nutrition as well and has always provided me with so many nutritional options that were new to me. She has taught me many exercises that I can take with me when I travel. I'd definitely recommend her to anyone!
Christine has added yoga! We do one of our sessions a week as a one-on-one yoga session. It is a great add-on, and as someone who was always a little leery of yoga (as I am extremely uncoordinated), it's great to have a one on one so she can really pay attention to adjusting my positions. Plus, it's less embarrassing when I fall over! Also, we do it in the park, which I personally find adds to the experience. She does go to the house too, if that's better for you.
have worked with Christine on 3 separate occasions to help me with my fitness goals. All times she has been so helpful, encouraging, knowledgeable, excited, and really caring about getting me excited about training. She is very professional and knows what she is doing. Her boot camp classes are great as well!! On top of it, she is always available when asking for healthy food options and advise on what better to eat. I can not say enough great things! She really encourages you and gives that push you need!
I have been training with Christine for little over a year. I began training with her through a gym membership training session, and I'm so lucky that she's the trainer I got. I highly recommend her! She's proven herself to be very professional and reliable. Each week, she comes up with new, fun exercises, ranging from medicine balls, free weights, stretch bands, machines, even couch sliders used to wiggle your feet through a forward moving push-up exercise -- you name it, she's got some creative way of incorporating a new tool into the workout. And I don't think I've ever done the same exercise twice, which keeps it interesting and fun. I have bad shoulders, and she's careful to adjust the workout to account for them, strengthen them, and stretch them, and she corrects my positions so I don't hurt myself. She helps me to stay on top of a weekly routine, even suggesting (daunting but fun) 5K races so that I can have a goal to work towards. We also always have entertaining conversations (in between catching my breath of course) which helps make the workouts fly by. I've seen in my body shape, self image, daily energy, and motivation improve since I began working with her!
Think you can't do strength training because of injuries or being too out of shape? Due to a shoulder injury and surgery at 14 and surgery in my 40s on each shoulder, I have lost count of how many physical therapists I've been to for rehab. Because of the shoulder injuries and 30+ years of sitting at a computer all day, I developed spasms in my neck and trapezius muscles when I lift, use my arms, or do too much with my upper body. When the spasms get bad, I get headaches. All of the physical therapists gave me exercises that made the problem worse. I'm 52 now, and Christine is the first person who has actually accommodated my problem. She designed strength training exercises for me that allowed me to build strength in my arms, core, and all muscle groups. I had been exercising 6 days a week on an elliptical machine and was very unbalanced with only one set of strong muscles in my legs. In 5 sessions, Christine taught me 6 sets of strength exercises that built strength in all of my muscle groups. After 3 months of 2 strength training sessions and 3 cardio sessions per week, I am much fitter than ever before. This takes less time that I was spending before on exercise, and I am much stronger. If you are young and fit, Christine can help you get fitter. She can also help you get fit if you are older, injured, and not so fit.
Are you a trainer?
Get new clients. Change lives.