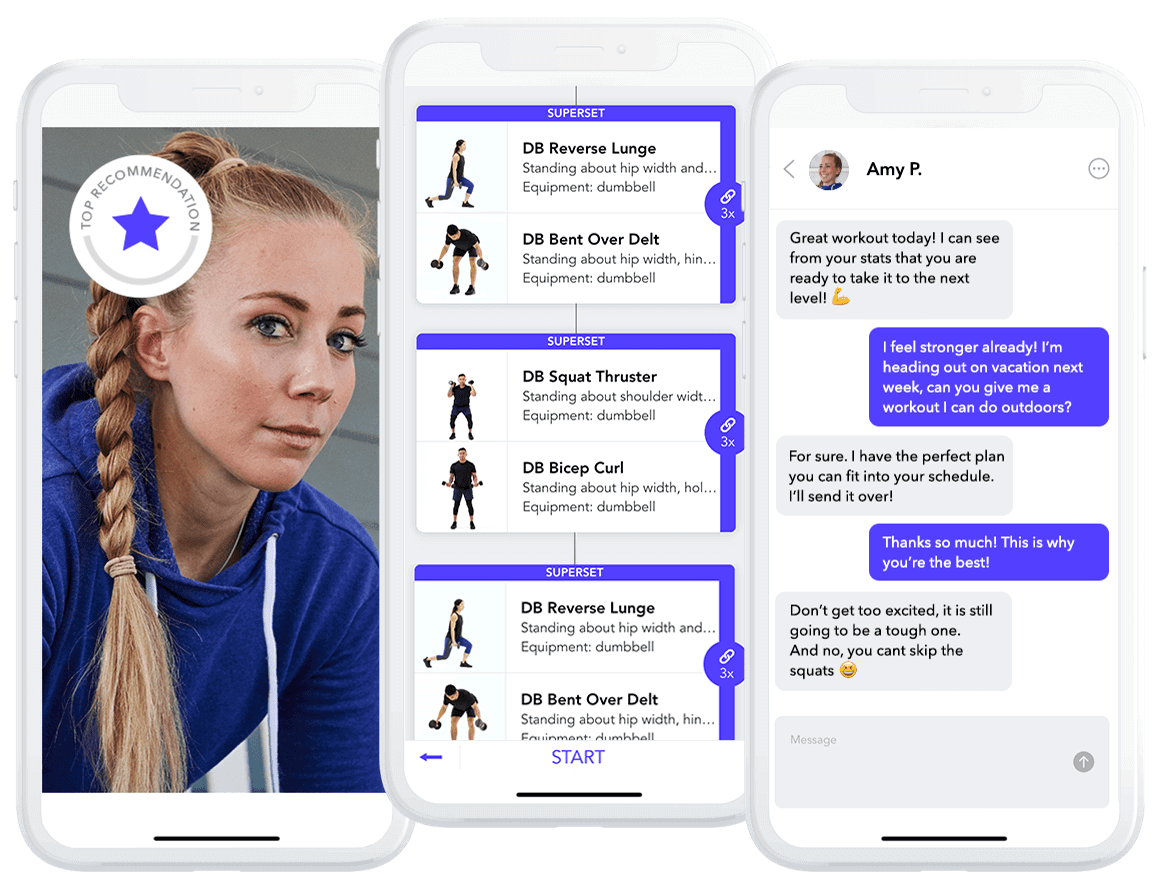 Some Common Questions
Hi! Thanks for checking out my profile!
Here are some questions that I get asked a lot, so I'm sharing them here in case you had the same ones before booking with me!
Can we talk on the phone or meet before booking?

For safety and security reasons, contact information is only shared after you book your session at which point we'll set up a complimentary phone consultation to get to know each other and answer any questions you have. If we're not a good fit after the call, you'll receive a full refund!

Do you offer a free trial session?

I don't offer a free session, but the website offers a 100% Money Back Guarantee on your entire purchase if you are not satisfied after our first session!

Where do you train?

You can see the areas where I train on the map on my profile. In-home sessions will take place wherever you specify - in your own home, building gym, or outdoors - and I'll bring all the equipment you need! If you see a red pin on my map, that means I have access to a private gym facility where we can train.

How much do sessions cost and do you offer bulk discounts?

The prices offered through this service are the guaranteed lowest prices for training with me. All prices are listed on my profile and are for 1-on-1 sessions. If you'd like to train with a partner or with friends, just pick this option when you book. Partner sessions are 1.5x my 1-on-1 rate and small group sessions are 2x.

How do I book a session with you?

Simply choose a date and time from the schedule in my profile and you'll be guided through the booking process. If you don't see your desired times, you can send me a message below.

I have a specific injury/condition - can you work with me?

That's why they call it *personal* training :) I've worked with clients of all ages, genders, and fitness levels and have experience with all sorts of injuries and medical conditions. We'll work together to develop a personalized plan tailored specifically for you.

I still have a question...

Click the button below to send a message and either myself or a Client Match Specialist will reply as soon as possible!
Thanks! Your message has been sent!
Please contact directly using the message icon
from My Account to coordinate scheduling.
Virtual Training
Fyt's mission is to make fitness and personal training as accessible, convenient, and safe as possible. In these uncertain times, we are pleased to introduce virtual training starting at just $29/session.
Your selected trainer will work with you via your preferred communication method - Skype, FaceTime, Hangouts or Facebook Messenger.
Just book with any of our in-home trainers, select "Virtual" for your training setting and provide your connection info in Special Instructions.
To learn more about what we're doing to keep our community safe in light of COVID-19, click here.